Welcome Middle Eastern Customers
ONESIAM is ready to welcome Middle eastern tourists with all premium services, prayer rooms, personal shopping assistant, world-class and Thai luxury brands, Michelin Star restaurants, as well as renowned restaurants and cafes from around the world. Enjoy family tourist attraction, SEA LIFE, Thailand's largest aquarium and Madame Tussauds Bangkok. Enjoy activities for ladies, including hi-end spa treatment such as hair salon, manicure, or pedicure.​
The shopping center has the adjacent walkway to the five-star hotel namely Siam Kempinski Hotel Bangkok, gathering all you want in one place like Dubai Mall in Bangkok.​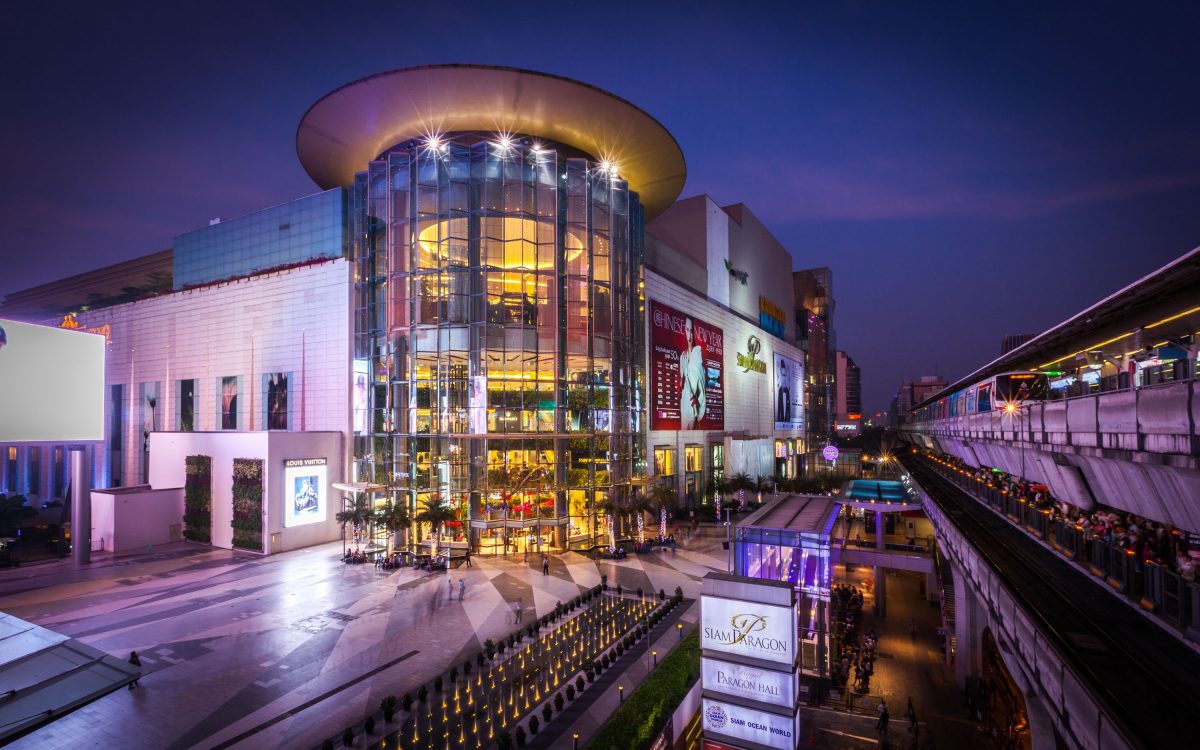 Siam Paragon, Thailand's first largest world-class shopping center and entertainment complex, is remarked as a legendary must-visit destination for Thais and foreigners. The reputation is guaranteed by millions of visitors per year, who have traveled from every corner of the world.
This year, Siam Piwat and Siam Paragon have reaffirmed their leading position as "World Class Shopping Destination" by winning three world-class awards!
Siam Paragon has won three world-class and national awards as followed:
• The Best Luxury Shopping Mall 2022 at the Luxury Lifestyle Awards – a prestigious award for the luxury industry.
•Traveler's Choice Award 2021 by Tripadvisor as the best shopping center highly reviewed by tourists for 12 months consecutively. Only 10% of shopping centers from the same categories have received such reviews.
•The Best of SHA Awards 2021 granted to top business operators for their excellence and continuous adherence to the SHA standard as well as their 'White' tourism standard and eco-friendliness. Siam Paragon won the Best of SHA Award in the category of department stores and shopping centers.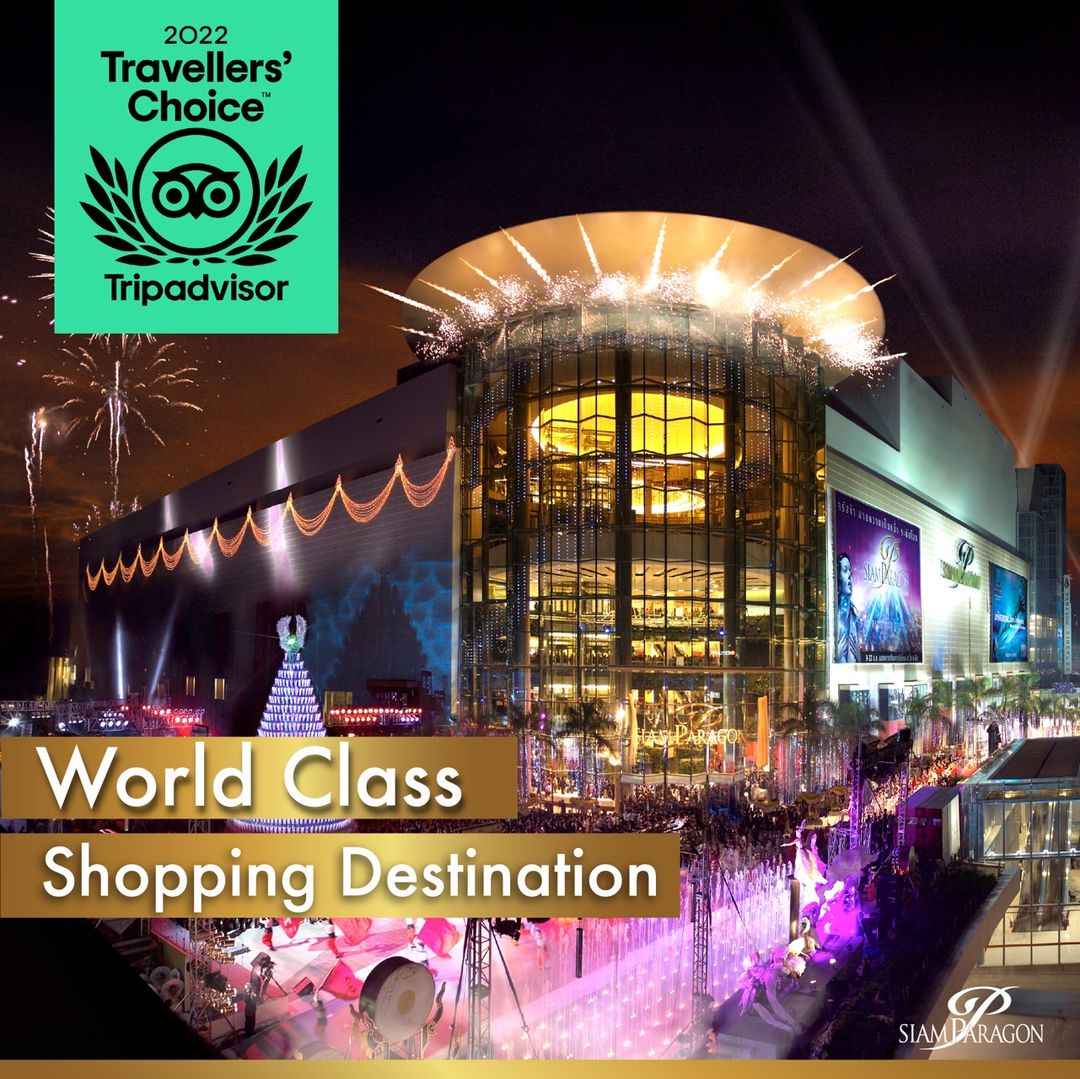 Special retreat for Middle east tourists!
Indulge yourself with our premium afternoon tea* set at CDGRE, the 1st lifestyle coffee shop and restaurant in Thailand Curated by Carnival, Gaggan Anand, Sühring, The chiefs from MICHELIN Stars restaurants!
How to enjoy this privileges :
Spend 5,000 thb at Siam Paragon/bill
Present the receipt at Tourist Counter G Fl, Siam Paragon and get the Afternoon Tea Voucher
Present the Afternoon Tea Voucher at CDGRE the 1st lifestyle coffee shop and restaurant
at Siam Paragon G FL.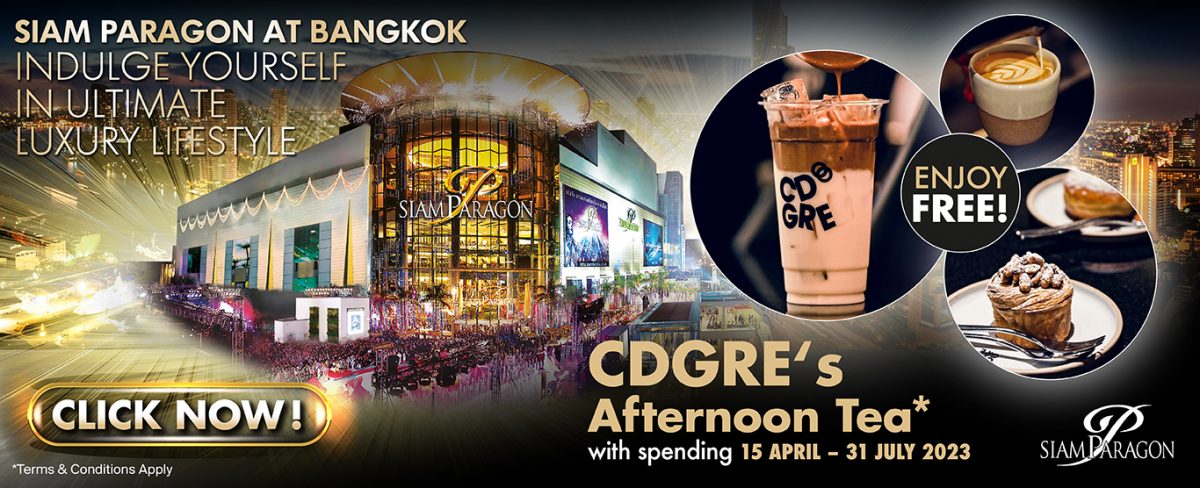 Moreover, Siam Paragon is all set for the return of foreign tourists. 
Meet many more privileges, such as a 5-30% discount+ 5% at department store+ up to 6% VAT refund*with Tourist Card.
Click to apply for Tourist Card now.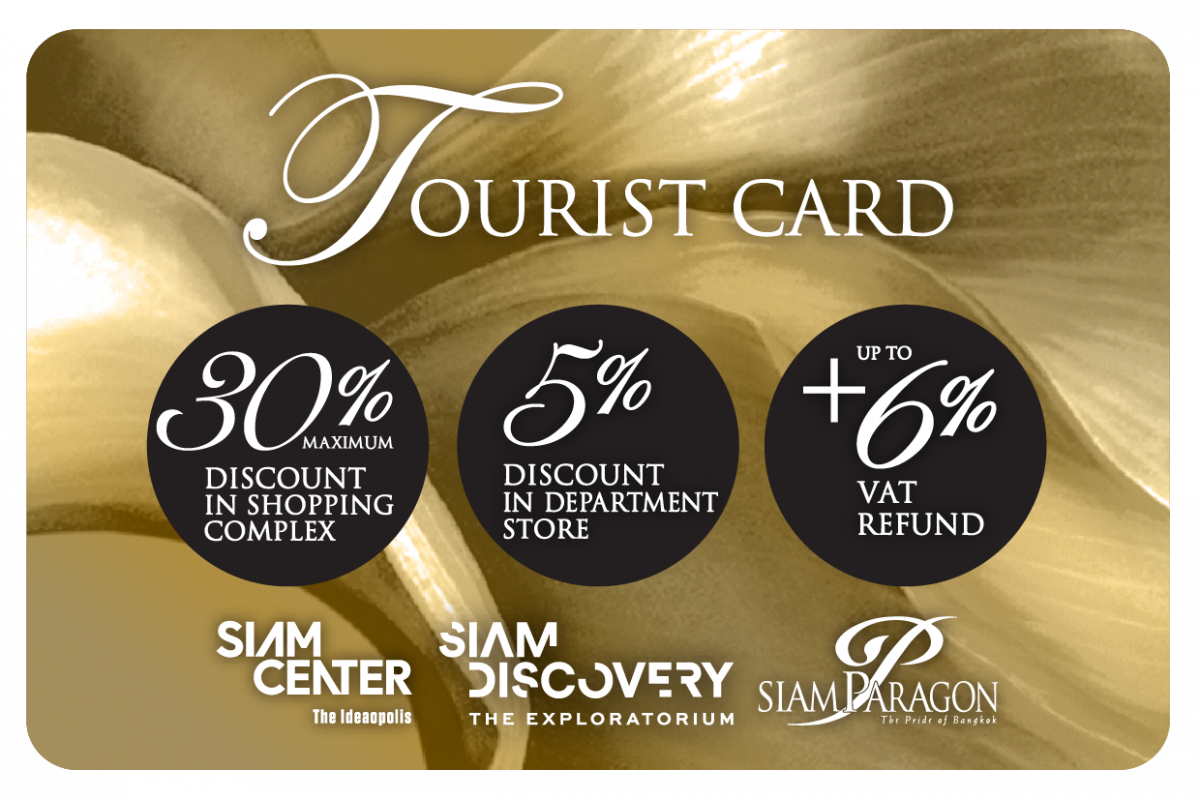 The landmark also becomes the world's top ten destination where most people check-in via Facebook and Instagram. Siam Paragon has achieved outstanding awards, including
World's Best Personal Shopper Awards 2019 from World Department Store Forum (WDSF)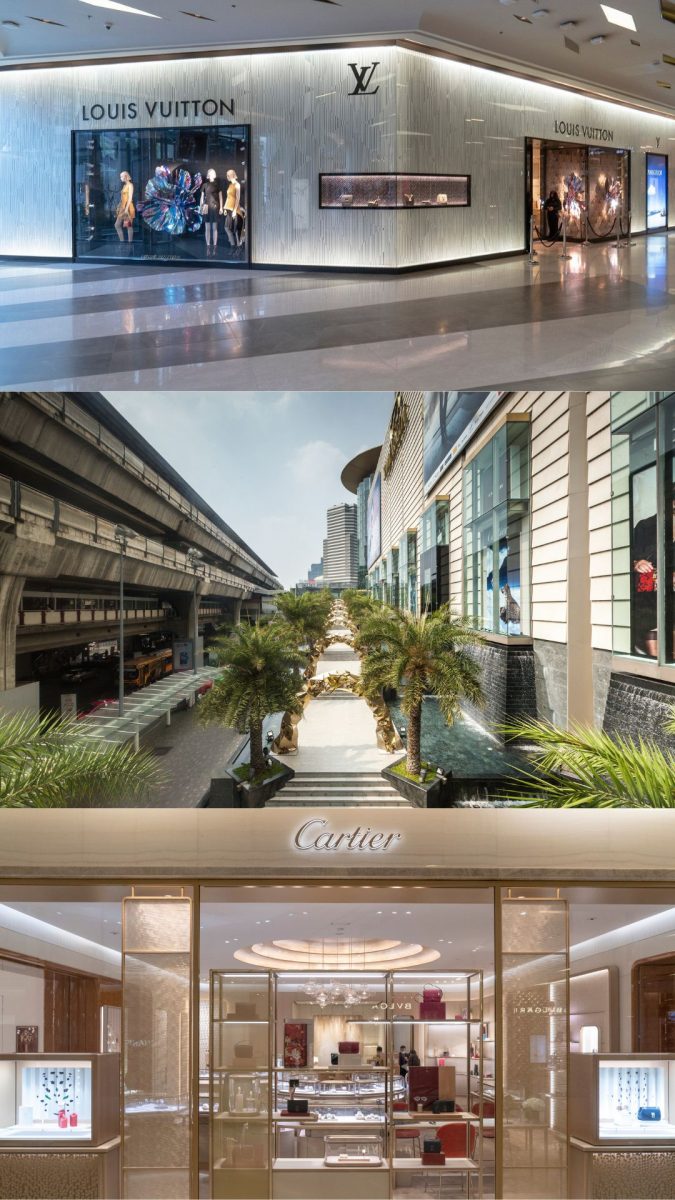 We have gathered stores, places of entertainment, tourist check-ins, as well as world-class restaurants in one location, delivering unique experiences. Siam Paragon, therefore, is voted by Thais and foreigners as their all-time-favorite shopping destination, where wide ranges of products are available, with wide selections of products, ranging from luxury to other world-class products, along with many men's and women's shoes. good quality leather bags, fine jewelry, top brand perfumes from around the world, leading cosmetics, Thai design apparel, as well as clothes for babies and kids, including Premium Supermarket, Gourmet Market.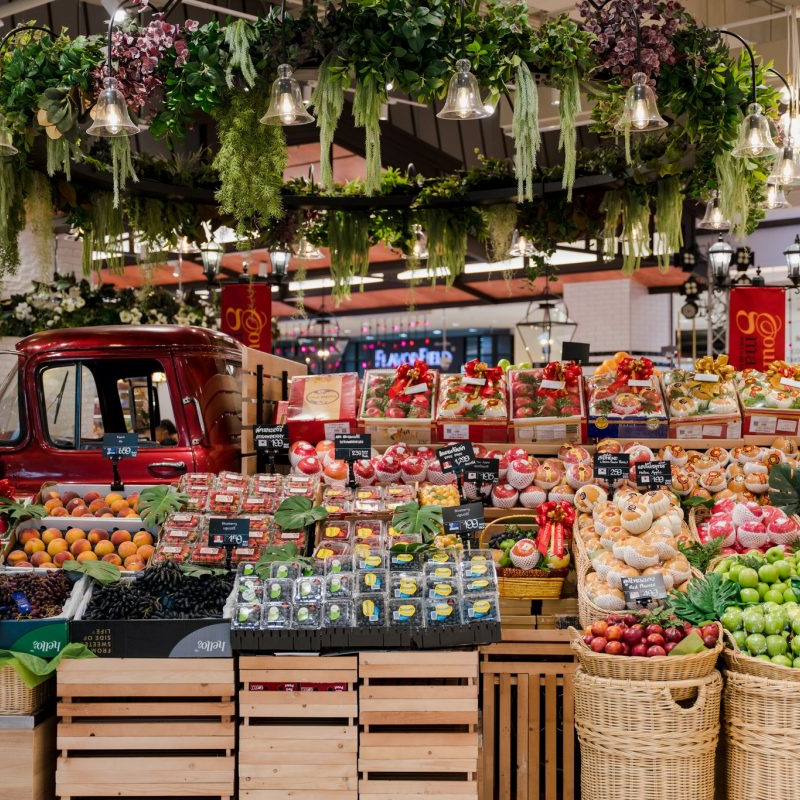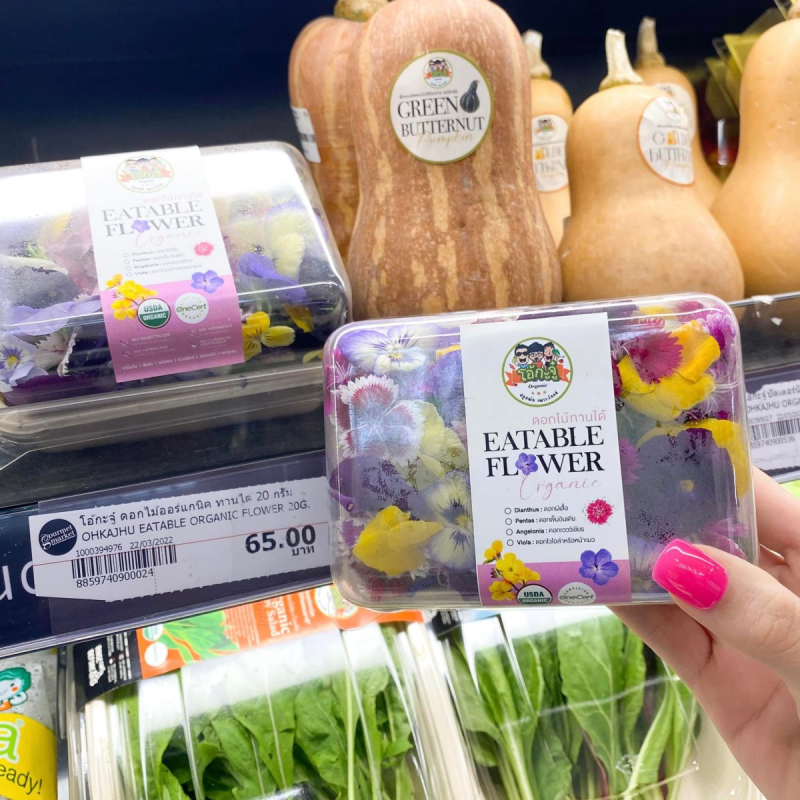 No worries about foodies! We are ready to welcome Middle Eastern customers with world-class restaurants, such as Mozza by Cocotte, Amici, Coffee bean by Dao, Meat restaurant that combines art into every dish served like Co Limited, beef noodle restaurant "Nuer-Koo", Luxury Tea House like The Mandarin Oriental Shops, TWG, or many more.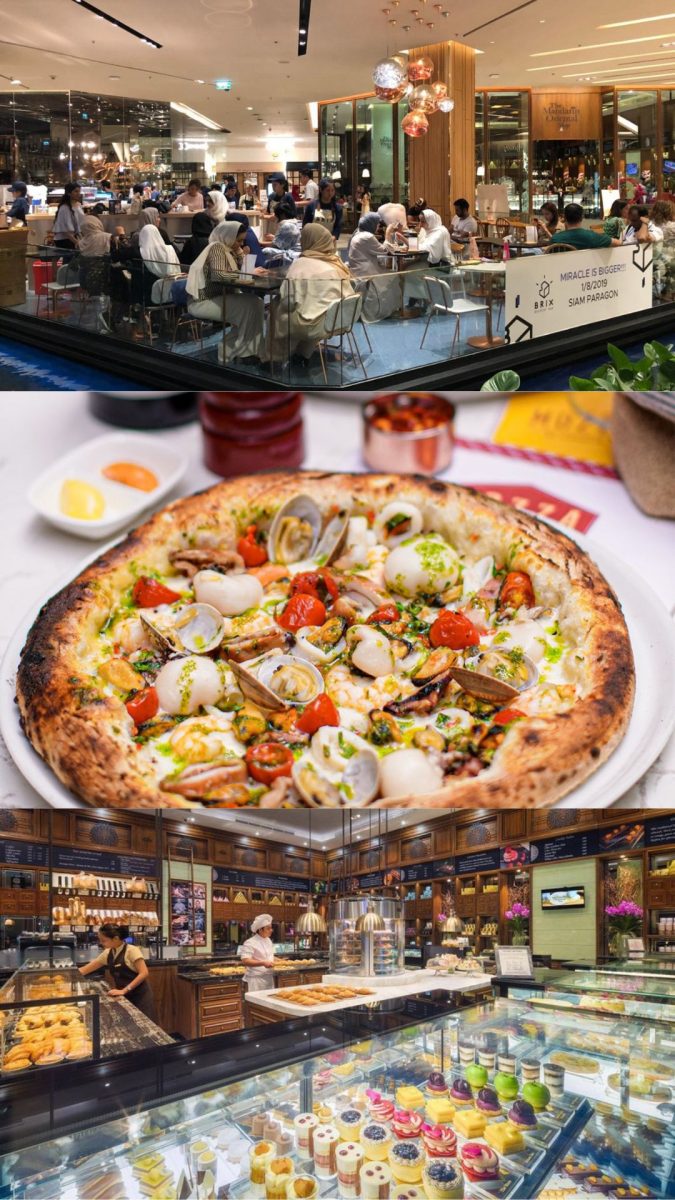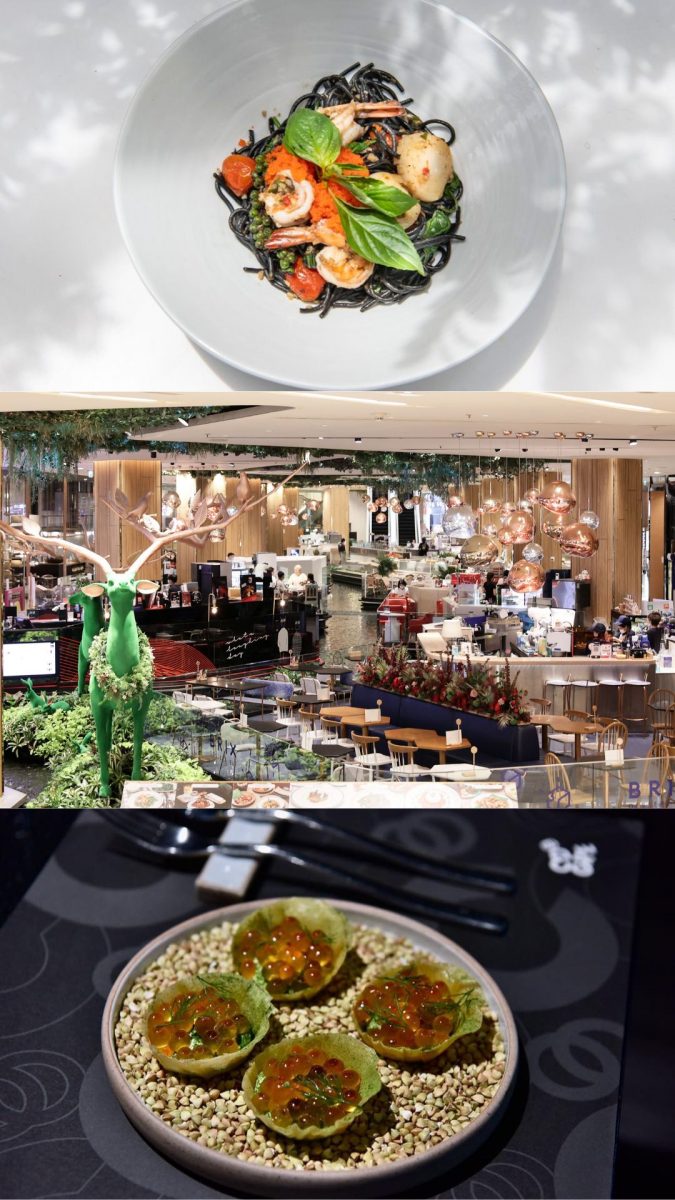 Not only famous for its great shopping experience, but Siam Paragon also features one-of-a-kind activities such as SEA LIFE Bangkok (The Biggest Aquarium in Southeast Asia), hair and nail spas, large state-of-the-art cinemas, fitness centers, bowling alleys and karaoke, as well as two spacious foreign language bookstores!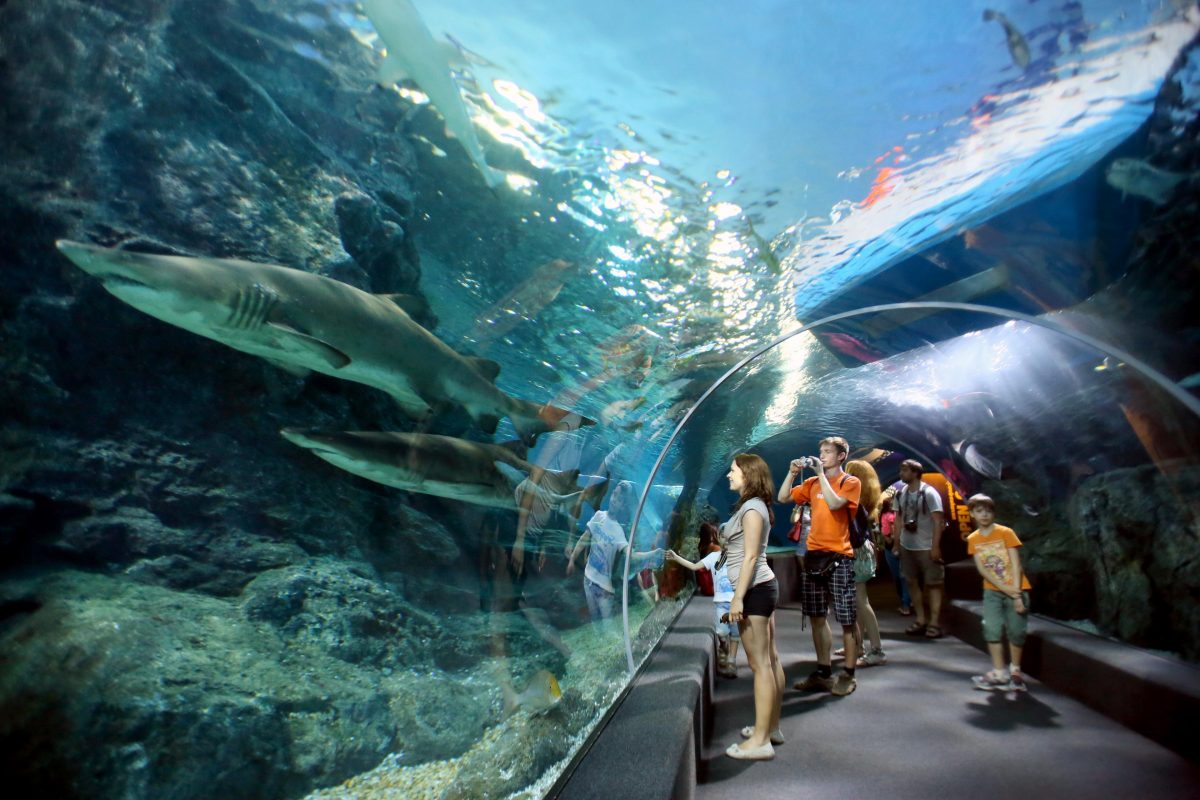 Retreat yourself at Dii
Highlight at Dii Aesthetic is the creation for one-of-a-kind beauty with natural holistic treatment and modern innovation. We provide a variety of quality services, including facial and skin treatments, slimming treatments, hair removal and hair transplant, as well as other beauty treatments with latest technology, in accordance with Dii name, of which D is for DNA and Divana while ii are for Integration and Innovation.
We proudly introduce Vitamin C self-care experience, with Clinical Grade supplementary products to rejuvenate body cells, namely Dii No.4 P-Acnisol, for your perfect acne skin treatment and rash soothing. Main ingredients are Kiwi, Jasmine Rice, and Centella Asiatica.
Advance your beauty internally and externally at Dii Aesthetic new branch! Bright Space Zone, Fl.4, South Zone, Siam Paragon.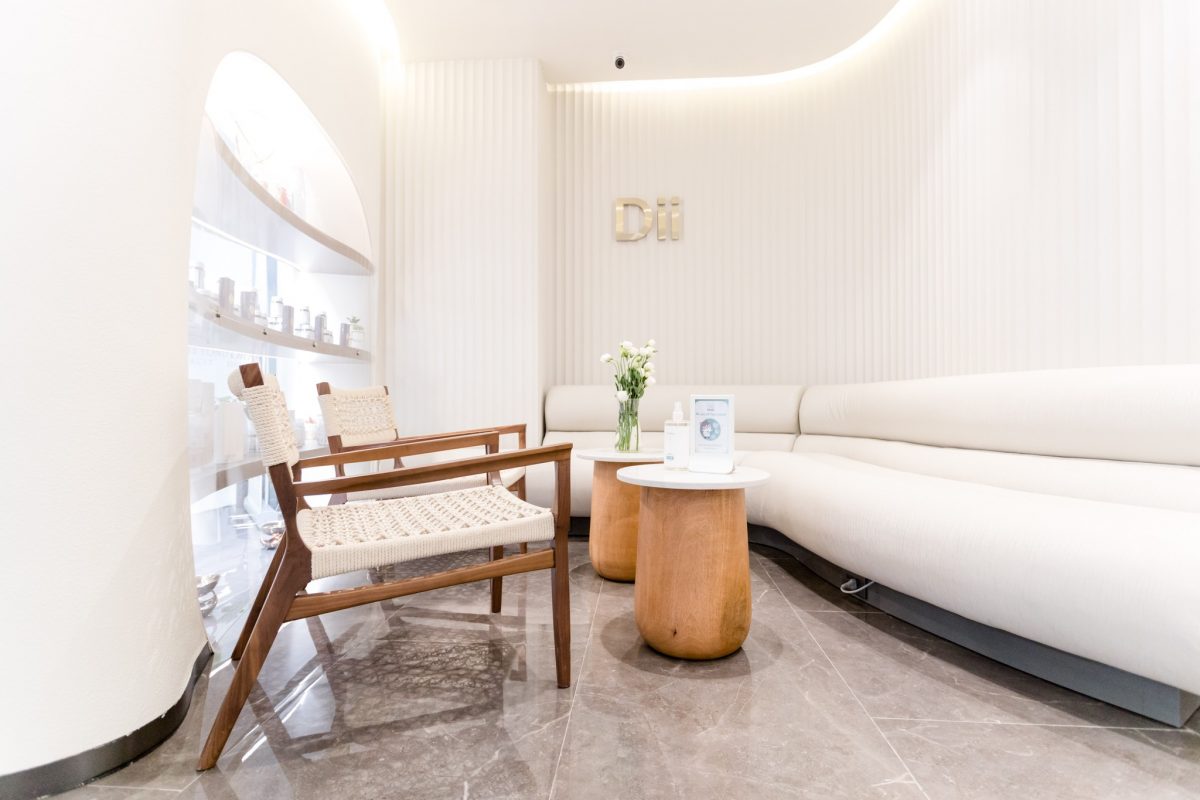 Last but not least, there are separate prayer rooms for men and women, properly built according to the principles of the Muslim Chief in Thailand. This is a great intention to facilitate proper prayers, purifying rites, and Telekung for Middle Eastern visitors. Available on B Floor, South Lift Lobby, every day, 10.00 am.-10.00 pm.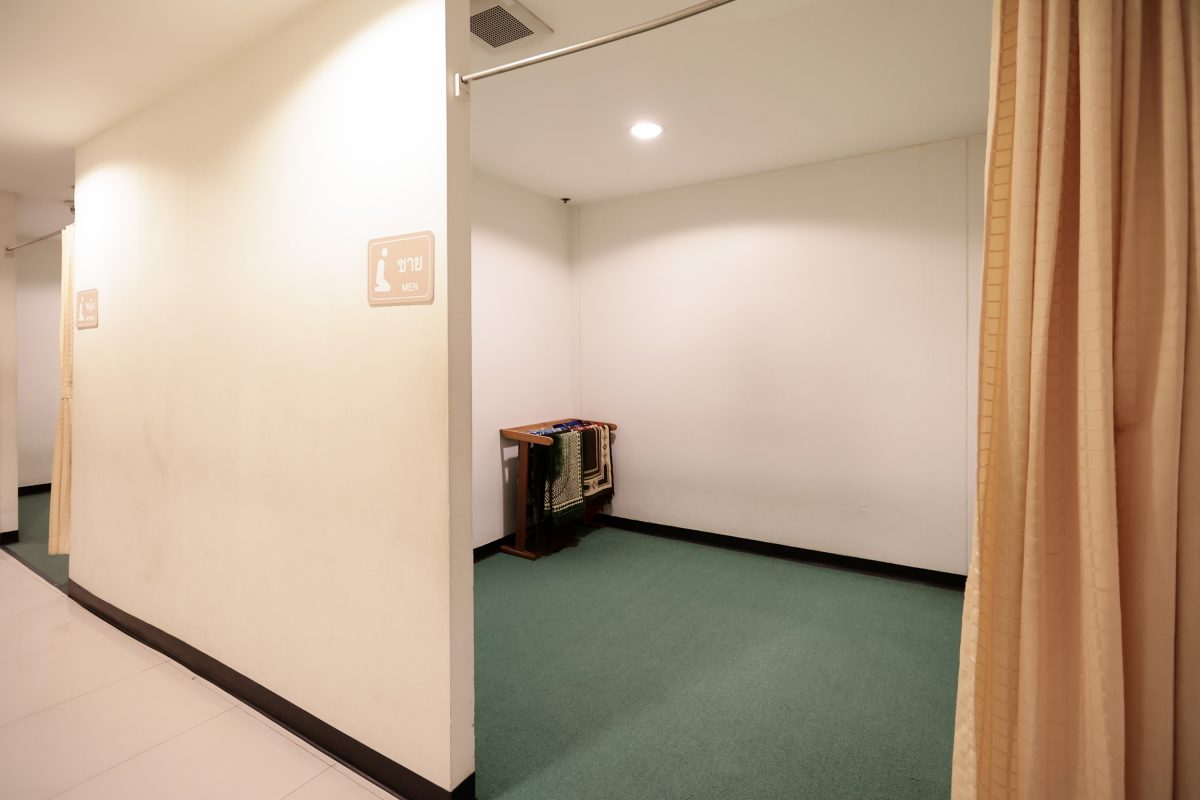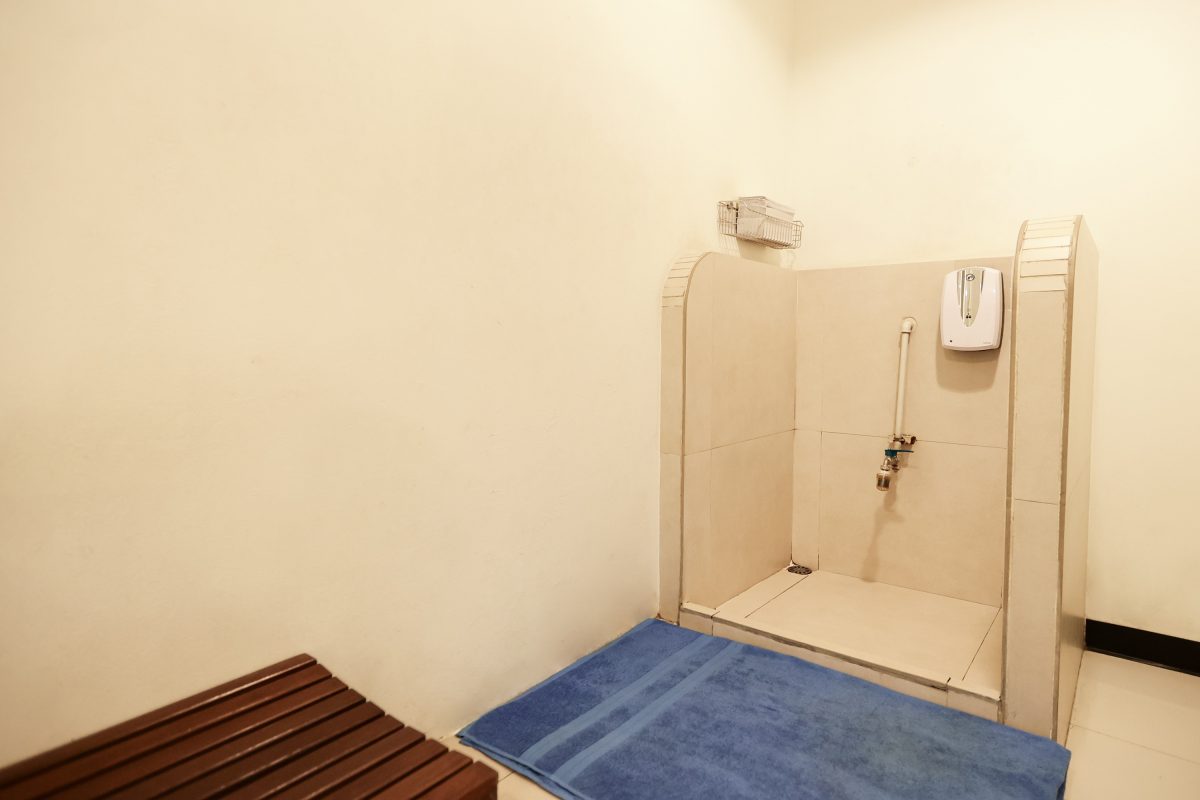 Siam Paragon is ready to serve tourists with Foreign Currency Exchange Counters, Banks and International Finance Centers, Self-Storages, Interpretation Service by Ambassador team, and Automatic Battery Charging Service. (Additional expenses may apply)

Special for tourists! Get 5-30% Discount, plus 5% Top Up Discount at the department store, plus up to 6% Vat Refund for any tourists presenting Tourist Card. To apply for Tourist Card, click https://bit.ly/3CL13fq