Food lovers don't miss!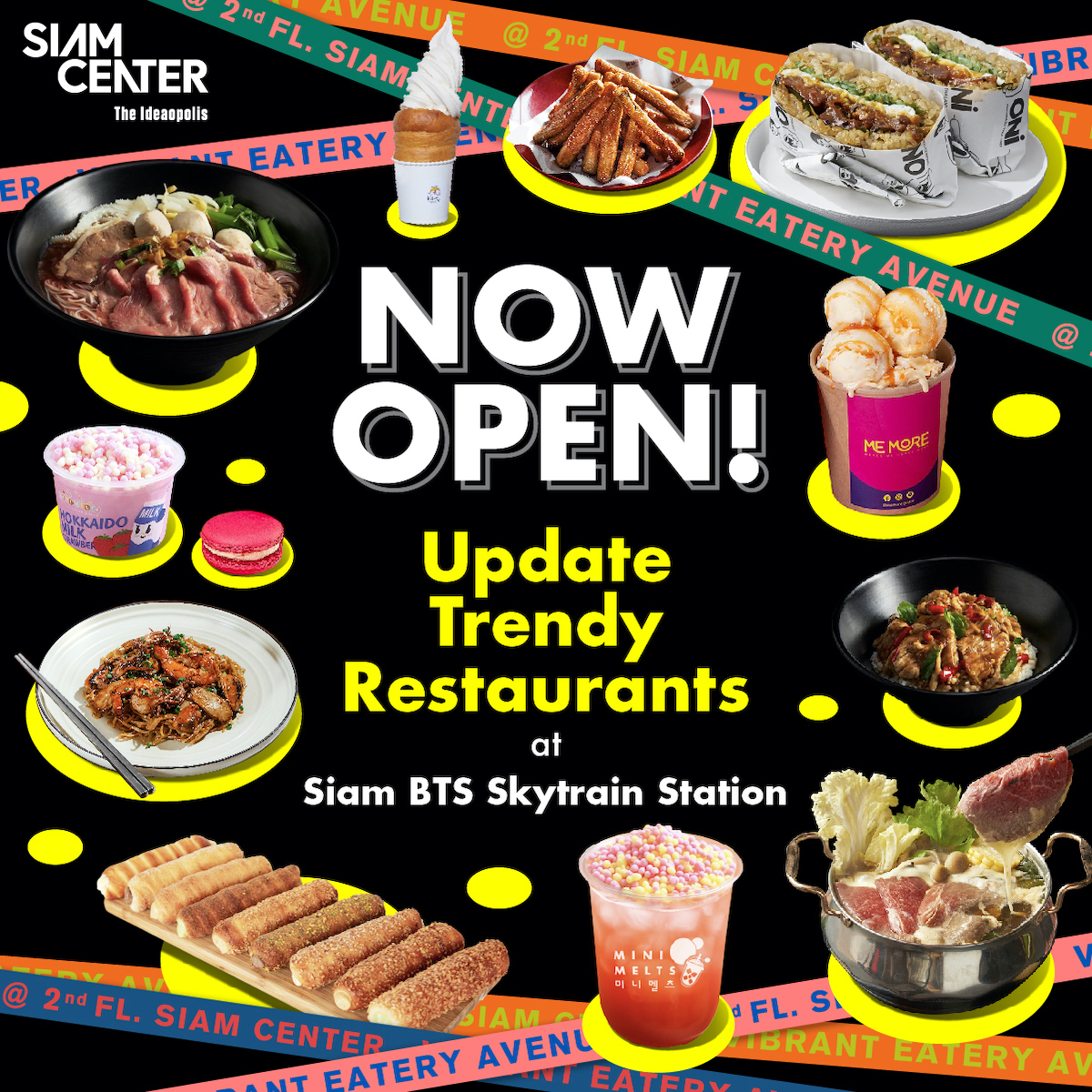 Siam Center features top eateries with super delicious menus for you to try. Enjoy myriads of food, desserts, and drinks from top eateries in Thailand and overseas. Meet one-of-a-kind tastes and styles that everybody would say WOW, we bet!    
Shop after Dining? Apply Tourist Card : https://bit.ly/3CL13fq 
Get 5-30% Discount at participating shops and restaurants + Up to 6% VAT refund*
*T&C Apply
Gyukatsu Kyoto Katsugyu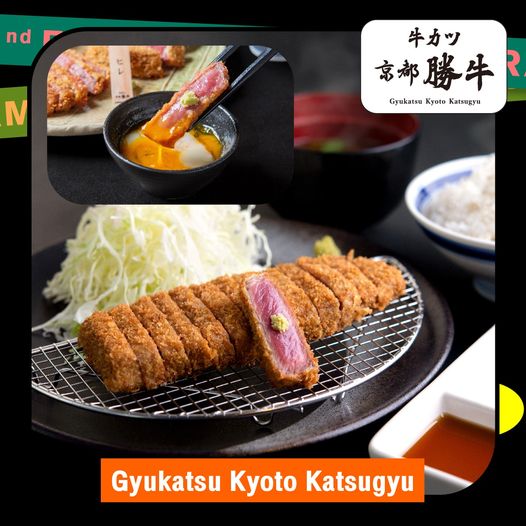 Gyukatsu Kyoto Katsugyu , No.1 Gyukatsu aka. Japanese-style beef cutlet from Kyoto, Japan, currently has over 60 outlets worldwide. The brand is excited to open Thailand's first outlet at Siam Center. The cutlets at Gyukatsu are notable for their thinner panko breadcrumbs and premium-quality cuts of beef. To ensure an optimized amount of umami and juiciness, most of the beef katsu here is served medium rare. 
Enjoy your favorite menus in Japanese ways. Let's open to the new world of perfectly fried dishes at Gyukatsu Kyoto Katsugyu.
Fl. 2, Siam Center. 
Onigirazu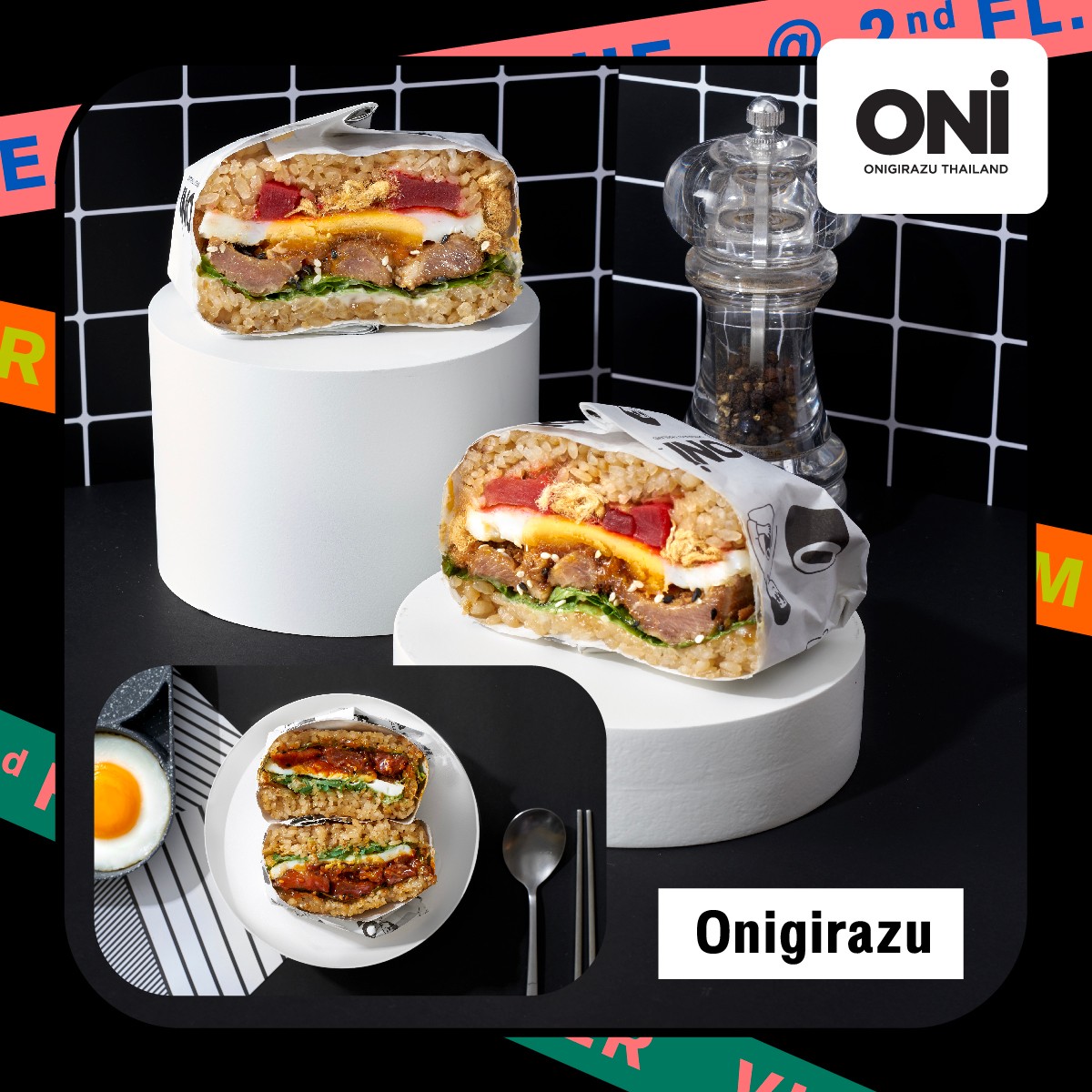 Meet today's most trendy menu, "Onigirazu", the next level of Japanese rice ball. Let's come try the authentic Japanese tastes in the new Grab&Go menu, imported directly from Japan for you. #Thefirstandonlyinthailand 
Enjoy the easy-to-go nutritious meal that you could enjoy a variety of stuff in one big piece of Onigiriazu. There are 8 selections, including Chicken Teriyaki, Chicken Kraprao with Fried Egg, Gochujang Pork, Japanese Grilled Pork, Bulgogi Beef, Austrian Ribeye Gyudon, Smoked Salmon Salad, And Tuna Mayonnaise. 
Fl. 2, Siam Center.  
Nenneua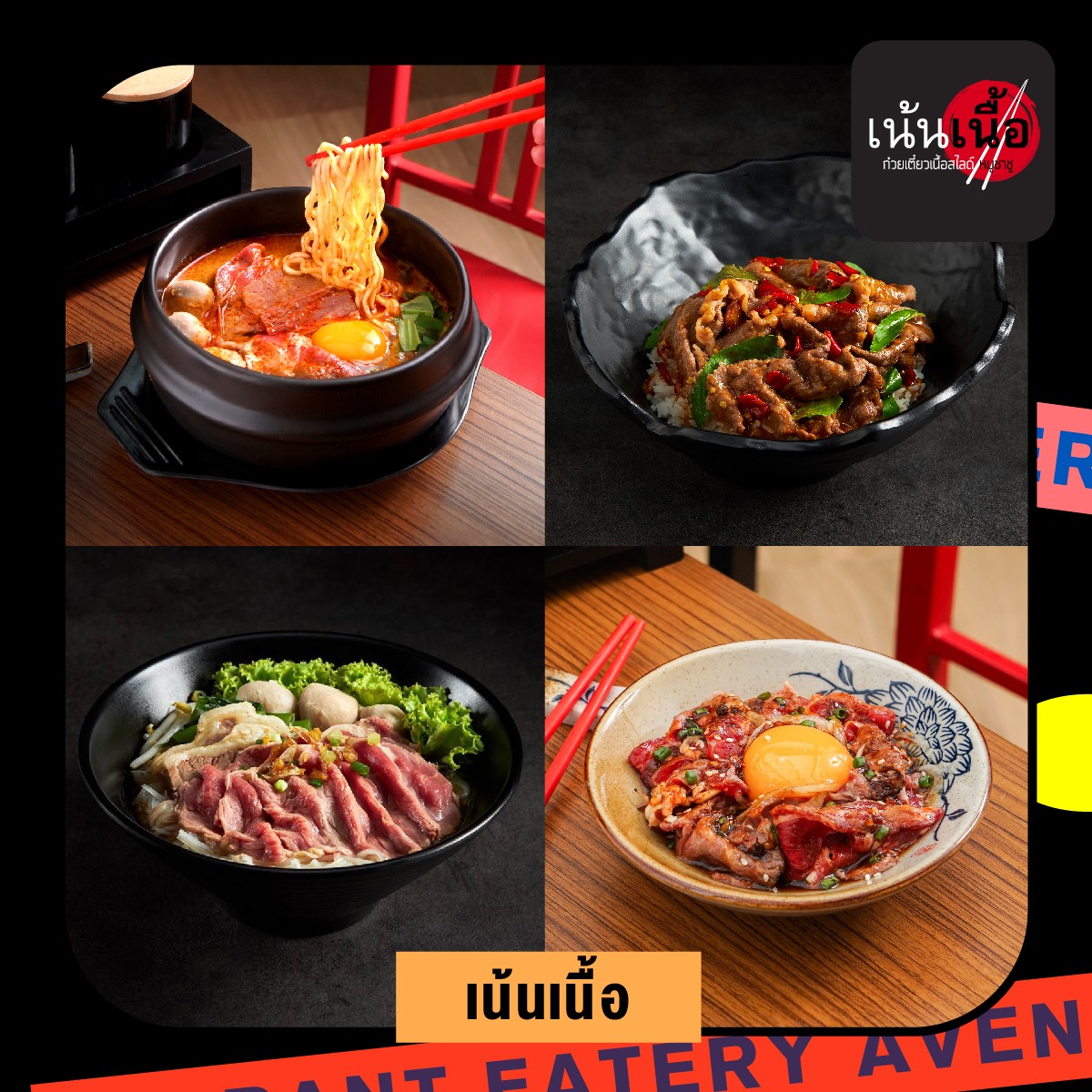 A great restaurant where meat lovers must enjoy every dish and every moment. We serve quality meat, such as import wagyu from Australia, strip loin, sliced beef, stewed beef, and beef tongue cooked with creative styles to deliver the intense tastes of Thai food to you, including noodle, kraprao stir-fried dishes, clay pot, sautéed dishes, and all kinds of mala dishes. 
Special for Siam Center Outlet ONLY! Meet 3 exclusive menus including Charcoal Noodle Soup with Chashu Pork and Black Truffle, Charcoal Noodle Soup with Wagyu, and Black Truffle, Rice Potted with Truffle, Strip Loin, and Beef Tongue. Enjoy special menus of finely cooked tendered beef and its flavorful tastes mixed with aromatic truffle flavor. Such a perfect match of taste and texture that you shouldn't miss it at Nenneua.
Fl. 2, Siam Center.  
Minimelts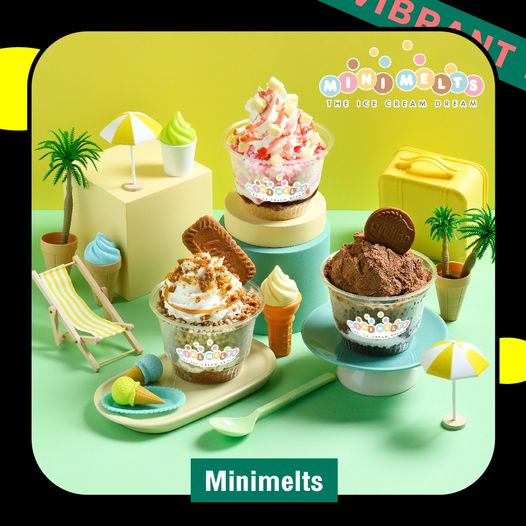 The super tinny ice cream balls are genuinely copyrighted and imported from Korea to serve you the crunchy texture of mini ice cream balls with vivid colors and intense flavor. Enjoy the fun ways to appreciate all kinds of flavors, including "Salted Caramel" the exclusive flavor for Siam Center. The well-blended feeling of sweet and salty tastes that all ages can enjoy together with other ice cream flavors or just "Salted Caramel" itself. 
Fl. 2, Siam Center. 
MHAN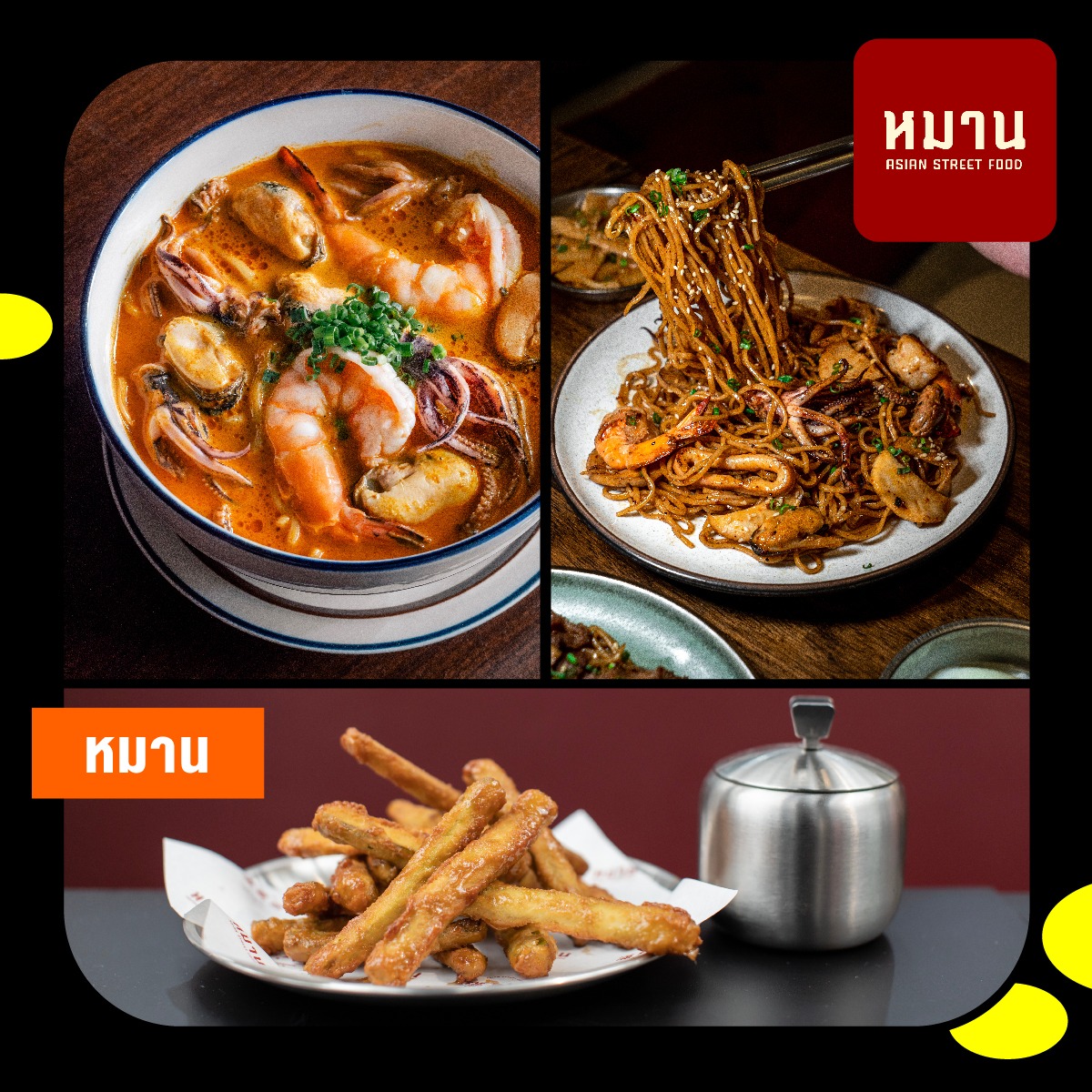 MHAN is an ASIAN STREET FOOD Restaurant serving all kinds of fusion Asian food from Mainland China, Hong Kong, Singapore, Malaysia, Korea, and Japan, … that fits Thai tastes while maintaining Hong Kong and Chinese vibes. We hope you enjoy noodles, rice, as well as different kinds of snacks and side dishes at MHAN. 
• "Mee Mhan" Fine white noodle stir-fried with house hot and spicy sauce. The recipe is imported directly from China. You must love and enjoy the big pieces of seafood. Yummmm!
• "Mhan Fries" Once you've tried Chinese fries, we bet you would forget the original ones. The Chinese french fries are eggplants deep fired then coated with finger-licking hot and secret sweet sauce. A quick, easy, and delicious snack for the whole.
Fl. 2, Siam Center. 
Shibajung Pungtwist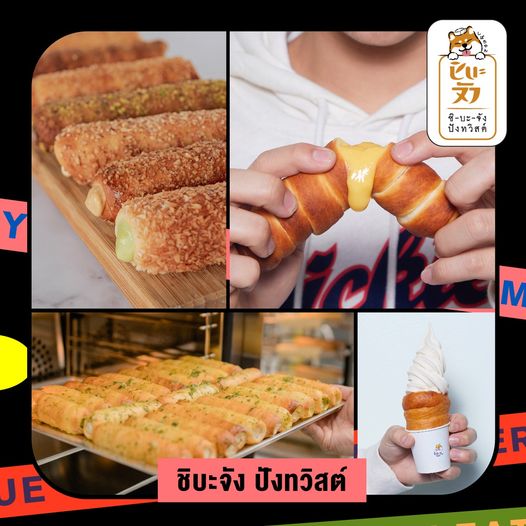 Pastry Lovers Don't Miss! Meet a new Japanese pastry brand launching its twisted bread with fresh cream serving one-of-a-kind taste, shape, and texture. We proudly claim that Shibajung is #Thailandfirstandonly twist bread. 
The house innovated its recipe from 100% imported ingredients. All pastries are freshly made every day with love. The highlight is Shiba Cream, twisted bread stuffed with cream. There are 6 bread choices including Original, Sugared, Cinnamon, Pink Milk, Almond, and Pistachio, plus 6 pastry cream flavors for your selection, including Hokkaido Milk, Custard, Caramel, Iced Milk, Chocolate, and White Choc Pistachio.
Special for Siam Center only! We feature Pink Milk Shiba Bread with Iced Milk Cream. Let's enjoy the soft texture and sweet taste of pink milk bread, stuffed with iced milk cream. There are many more menus for your selection, including Shiba Cone, Shiba Soft, Shiba Shake, and Shiba Grill. We bet Sweet or Bread Lover must enjoy!
Fl. 2, Siam Center.
You&I Premium Suki Buffet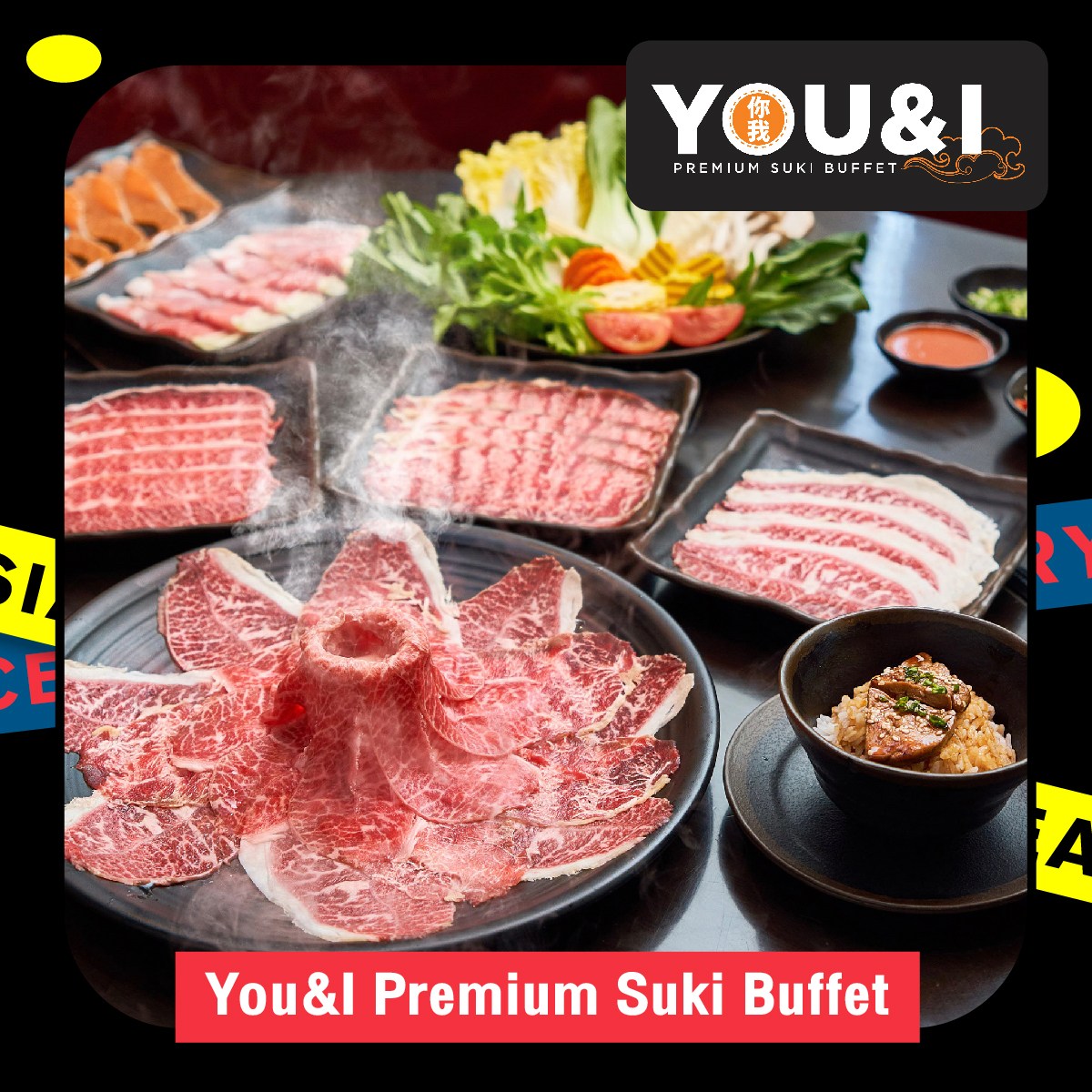 All-time-favorite Asian-style hot pot of Shabu Lovers, You&I Premium Suki Buffet, is serving various buffet menus of quality ingredients from around the world. Enjoy Australian Wagyu, US Prime Chuck Eye Roll, Japanese Kurobuta, New Zealand Mussels, Norwegian Salmon, Giant Prawns, Truffle Shrimps, Abalone Sashimi, Japanese Scallops, Smoked Chachu, Grilled Eel, Kanimiso, Truffle Cheese, and many more. There are also 8 soups and 6 sauces of 6 styles for your selections.   
Fl. 2, Siam Center. 
Guljak Topokki & Chicken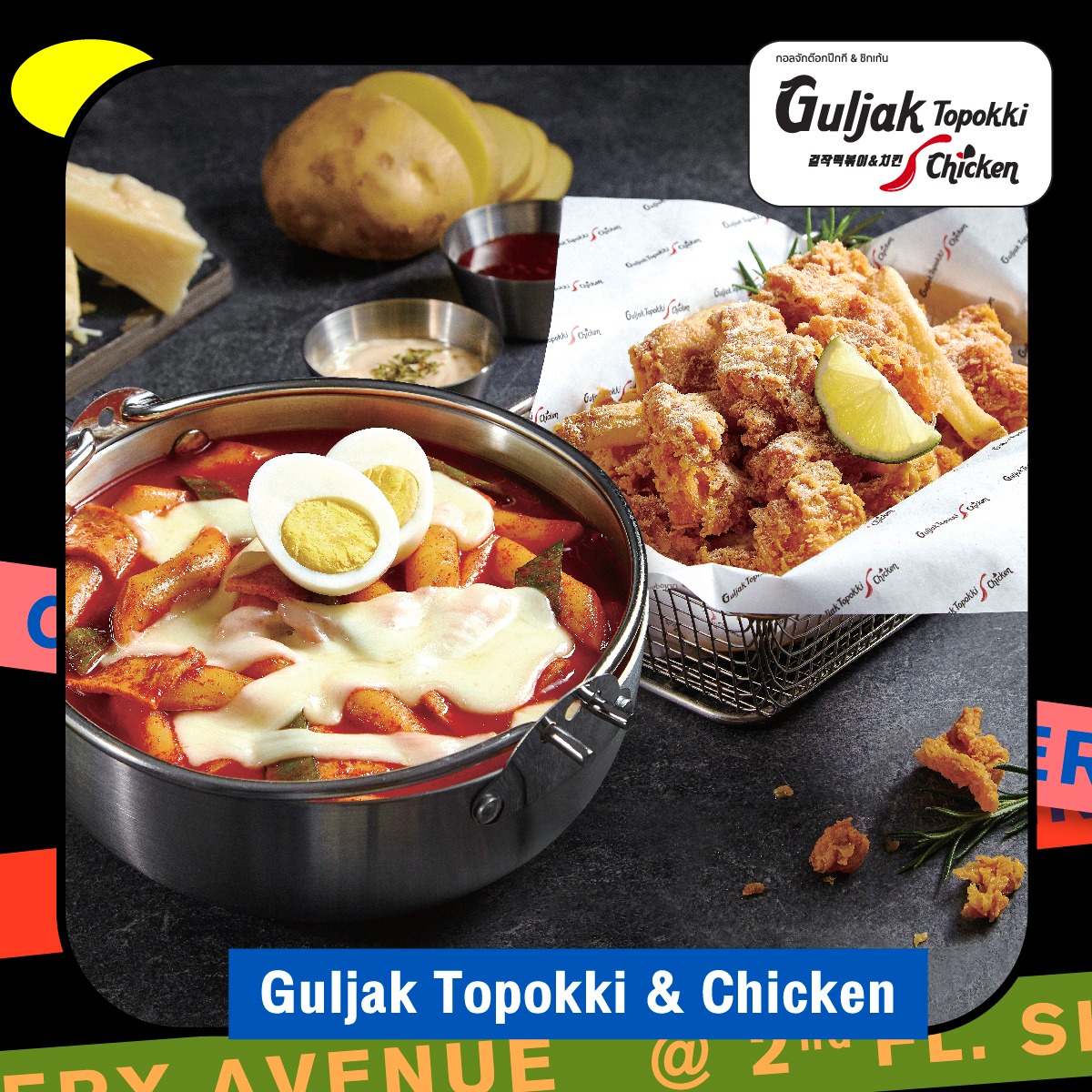 If you are a Korean Fan, don't miss Guljak Topokki & Chicken, the first Korean Toppoki and Fried Chicken with a remarkable number of 250 branches around Korea and Top Restaurant Awards for 5 years during 2017-2021. 
The highlight menu is Guljak Topokki Chicken, combining Korea's two favorite snack food—topokki (spicy rice cakes) and (Korean style) fried chicken—in one set. Guljak Topokki Chicken's claim to distinction is its unique arrangement of fried chicken eaten with topokki sauce. We have put together our Guljak Boneless Chicken in a way that is optimized to be eaten with topokki.
Fl. 2, Siam Center.  
ME MORE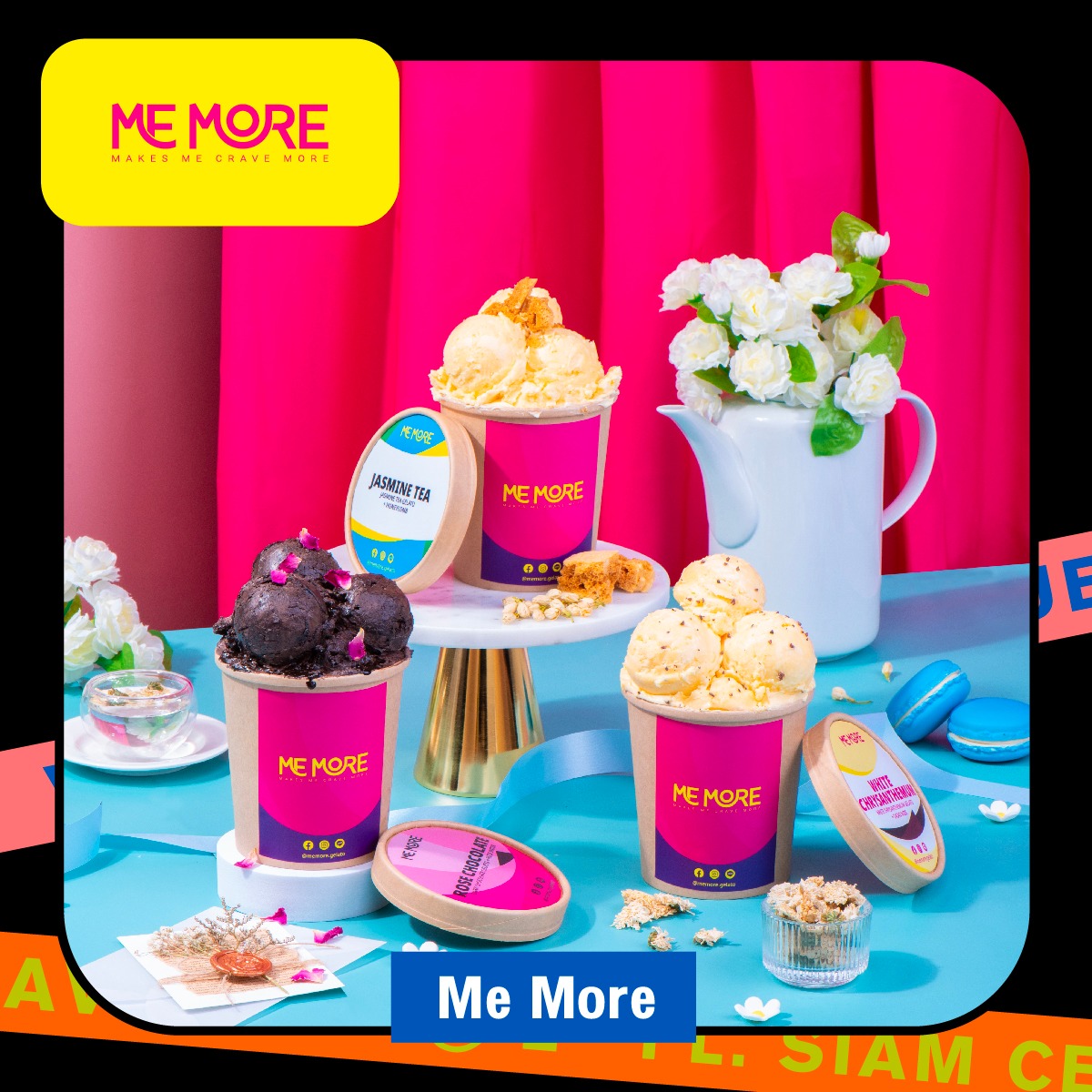 Me More is a well-crafted premium gelato that will uplift your every mood on all occasions. The house highlighted flavors include Classic Salted-Vanilla Caramel, Chocolate Drink, and Real Matcha, as well as Premium Blueberry Cheesecake served with waffle cone or churros for another level of flavorful vibes. 
M Fl., Siam Center.