Compilation of Hidden Gems in Bangkok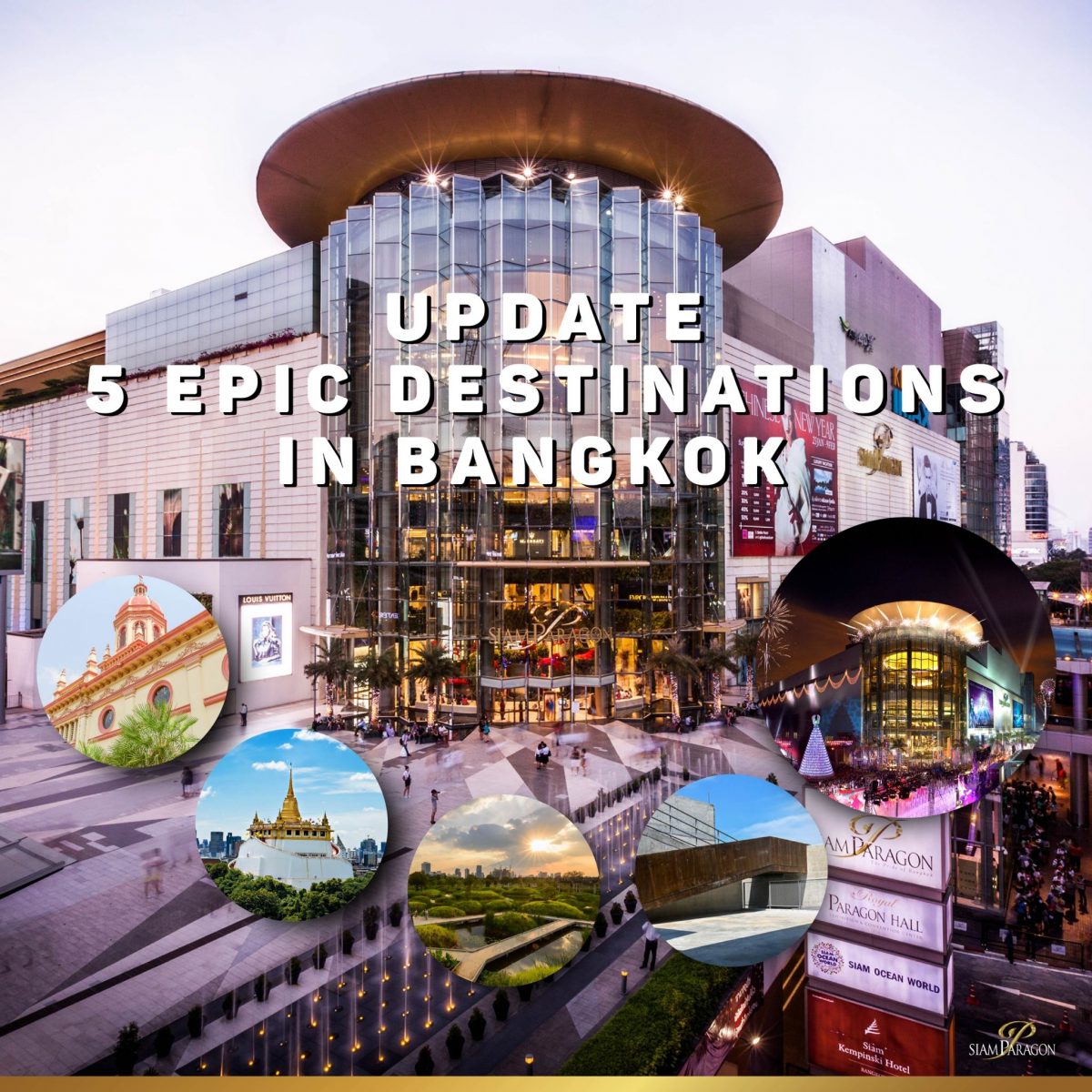 COVID-19 era. Whether it's a beautiful garden with magnificent landscape, outdoor and indoor activities, exploring local lives in the old city area, or other 'must-visit' places, they are all waiting for you to rediscover since the outbreak of COVID-19 three years ago.
ONESIAM invite you to apply for a tourist card to get 5-30% off* at the participating stores and restaurants in Siam Paragon, Siam Center, and Siam Discovery. Click
Fulfill your extraordinary shopping experiences and make your trip unforgettable.
1. Jim Thompson Art Center – Visit a newly opened art community next to National Stadium BTS Station and appreciate state-of-the-art architecture

We have probably heard of Jim Thompson House Museum as a renowned textile museum in Thailand, but only a few meets away within the same compound we will see Jim Thompson Art Center. The 4-storey building providing a 3,000-square-meter space has just officially launched since the end of last year. The objectives are to be a display, a community, and a place to exchange "art" knowledge in various aspects. The exhibitions from artists over the globe have then occurred under the concept of a place for people to mingle and exchange art wisdom.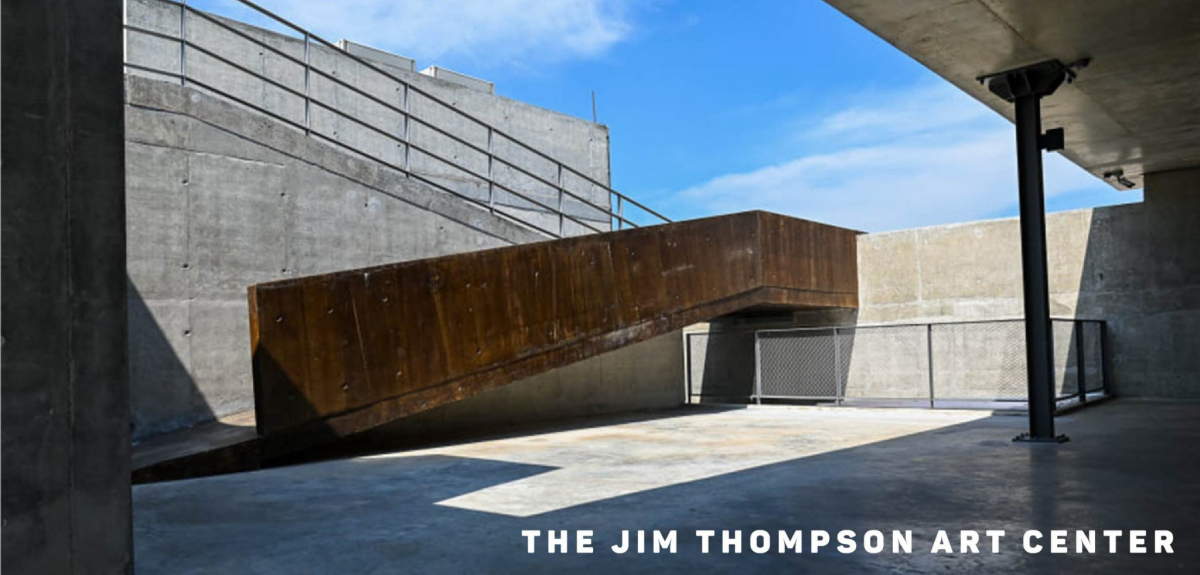 What best attracts visitors at the very first step is the design of this modern building. Burnt clay bricks and cement walls are used as the main components for the tropical architecture design notion to conform to the weather conditions in Thailand. When getting inside, natural lighting and air, and ventilation are applied according to the sustainability idea. Also, when looking out of the window, you will see the building of Jim Thompson House Museum and part of Bangkok.
This invaluable place is suitable for truly spending quality hours. Apart from the art gallery where it exhibits works of famous Thai and global artists, there're also a café and a shop offering artworks from various artists, a library with beautiful lighting, a common area and a spacious rooftop, a space to explore and exchange art knowledge, an appealing architectural spot for photo shooting, and a place for recreation.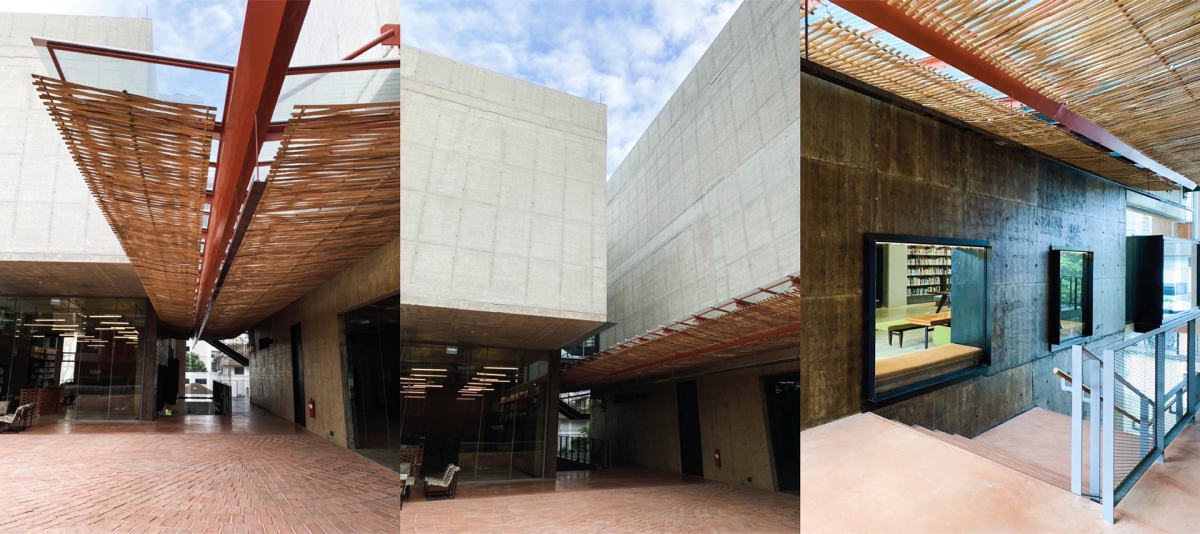 Location: Soi Kasemsan 2, Rama 1 Road, National Stadium BTS Station
Opening Hours
Gallery and shop, open daily 10:00 – 18:00
William Warren Library, open 10:00 – 18:00 (closed every Monday and Tuesday)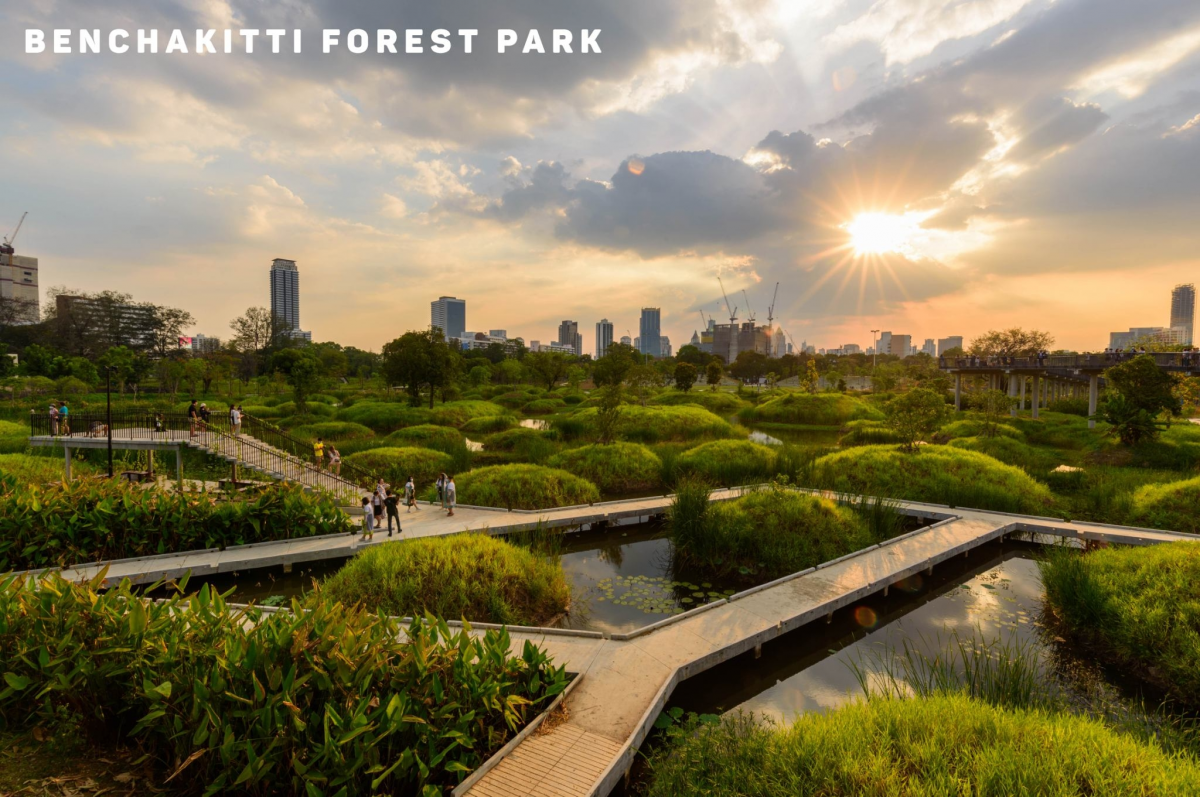 2. Benchakitti Forest Park – Let your heart free and enjoy the view at "the forest in the city", the largest green area in Bangkok
The latest and most magnificent park in Bangkok covering over 158 acres has become a popular shady green area. It was created under the notion of universal design and the intention to invent "a prototype" of an ecological park for environmental sustainability. Most importantly, the overall design of the park is so stunning that you must visit this destination once. You might appreciate green plants, walking, picnicking, relaxing, exercising, indulging in the vibes, or taking splendid photos. You can come here during the day or enjoy the lights that will be lit up at night. The golden time here is at sunset.
The recommended point that you must visit is the 2-kilometer-long "skywalk". It will lead you to several areas of the park, enjoy the trees from top view, connect to the Queen Sirikit Museum for forestation, and link to the nearby "Lumphini Park". There's also a large "island" for playing sports and outdoor activities, and bicycle lanes. Another phase will be open soon to create a vigorous community which will includes restaurants, family zones, and other diverse activities, as the park is designed for "everyone".
Location: Rama IV Road, 400 meters away from Sukhumvit MRT Station
Opening Hours :05:00 – 21:00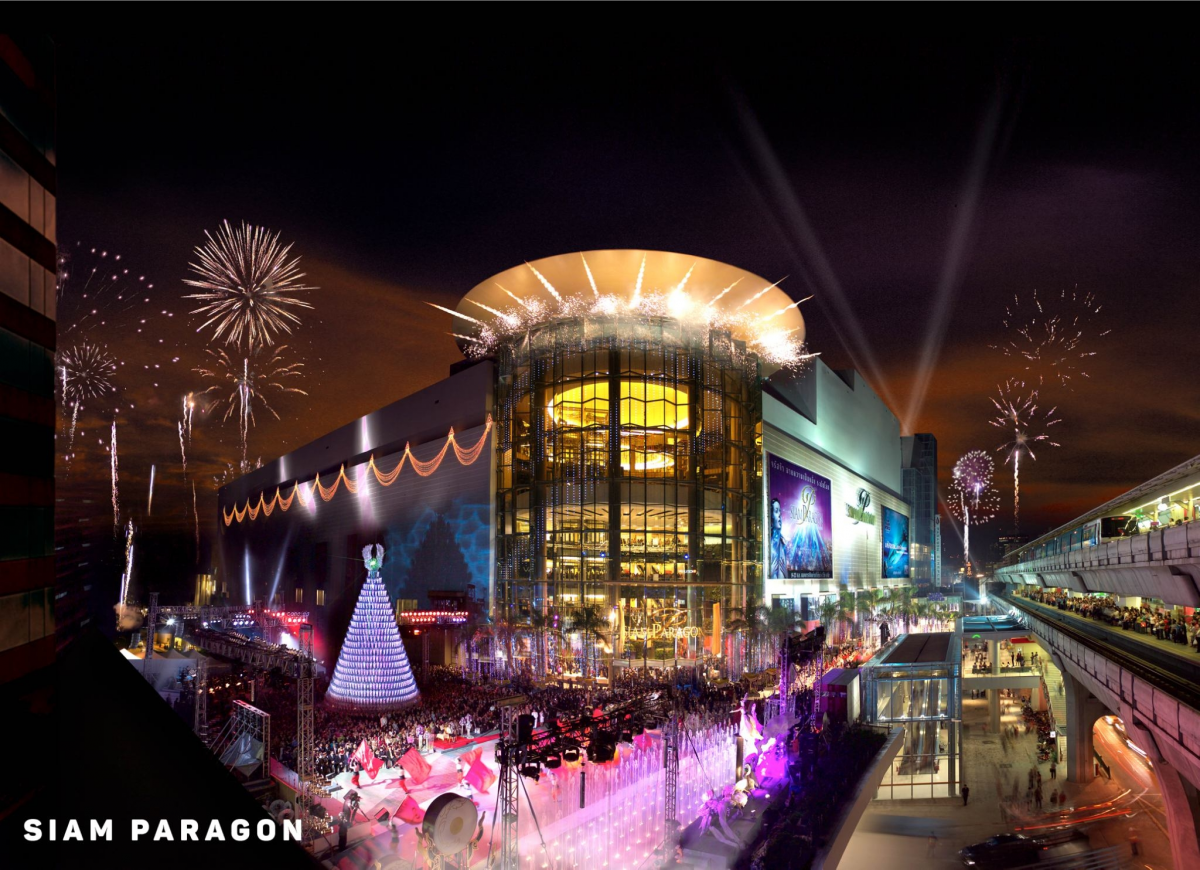 3. Siam Paragon – Fulfill this trip with shopping and enjoy extraordinary luxurious experiences
"Bangkok" is a top of mind for tourists visiting Thailand, as a city for various shopping experiences. If you'd like to have luxurious shopping experiences at an international level, you must come to "Siam Paragon". It's located right in the heart of the city as a world-class shopping destination, and recently awarded Best Luxury Shopping Mall 2022 by Luxury Lifestyle Awards.
Siam Paragon is "complete" with all the luxuriousness that makes your trip perfect. The "shopping" experiences provide both global and Thai high-end brands with unique designs. Also, it exemplifies the outstanding "dining" events that you will feel "all the senses" including taste, ingredients, atmosphere, and services. There're international and "Thai" restaurants with Michelin Star being recognized of their appetizing taste, uniqueness, and creativity. Another feeling you will encounter at Siam Paragon is "relaxing". Because there're spas, salons, beauty clinics, and others that will provide premium services. You will unforgettably be delighted at every moment in this trip. Don't forget to apply for a tourist card and receive 5-30% off at the participating stores and restaurants, just Click.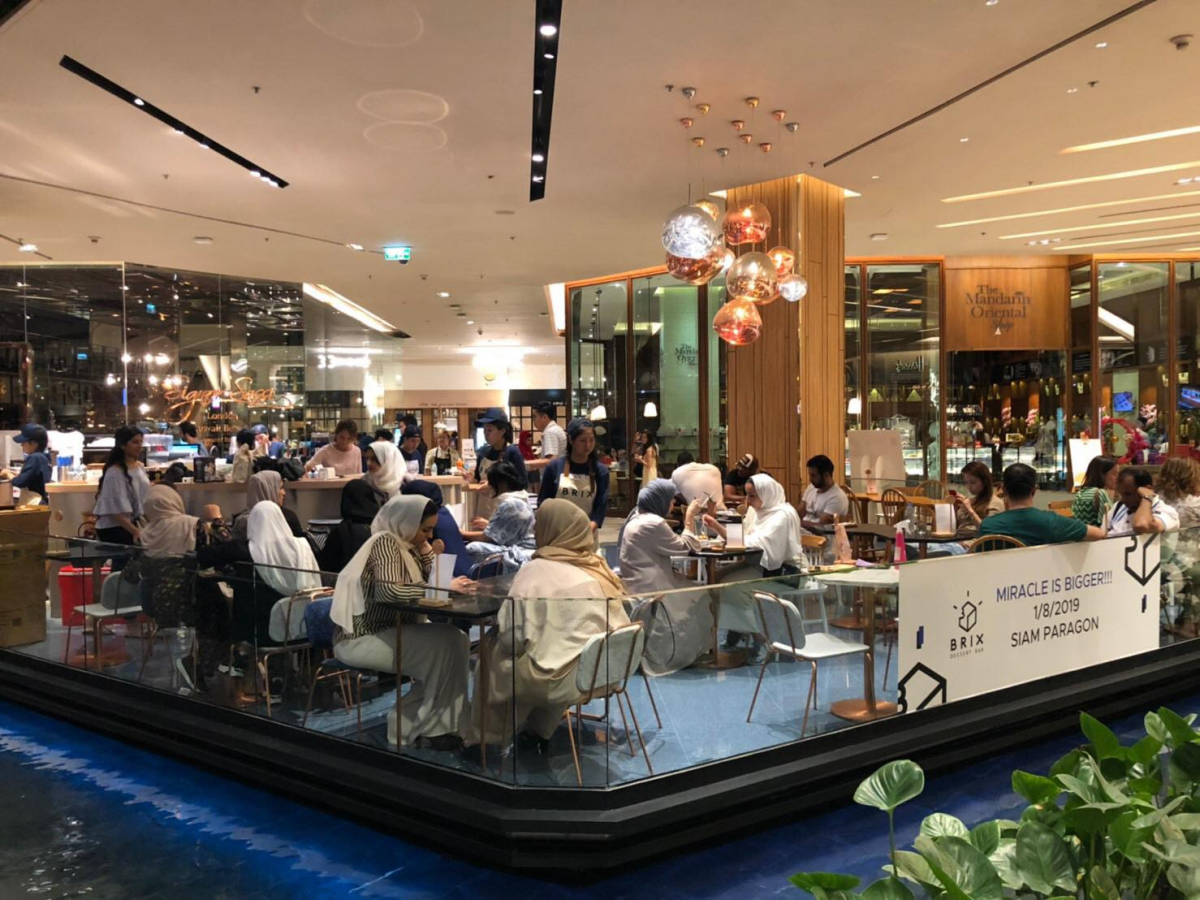 Location: 991 Rama I Road, Pathum Wan (Siam BTS Station)
Opening Hours : 10:00 – 22:00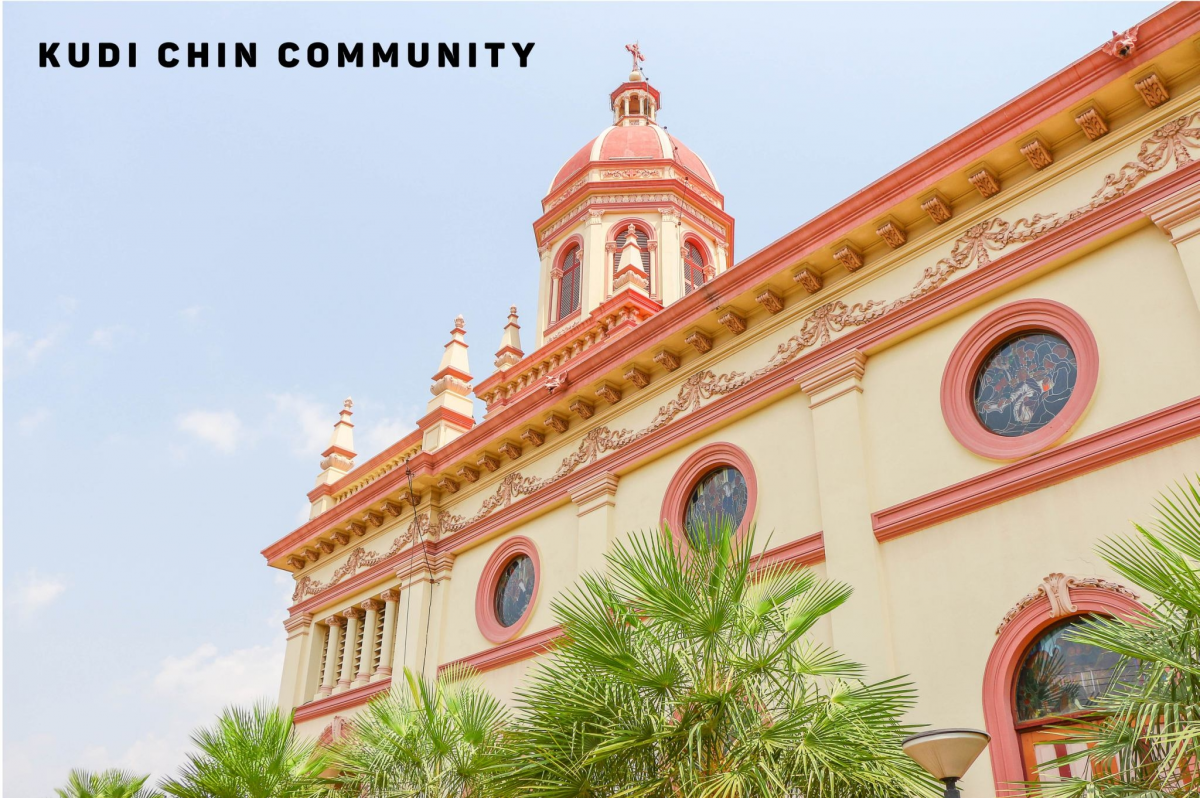 4. Kudi Chin Community – Explore ancient community with appealing charm of arts and history
Escape from the hectic city to the Thon Buri side. Another part of Bangkok that you should pin your map is Kudi Chin Community which is revived after the peak of COVID-19 crisis. It's considered a hidden gem along the "Chao Phraya River", the essential stream of Thai people.
Here, you will be fascinated with the distinguished architecture and the harmonized and enticing cultural roots of Eurasia, mixed between Europe and Asia. Because this area was inhabited by the Portuguese as well as Thai, Chinese, western, Vietnamese, and Mon people, resulting in the great diversity of race, religion, and culture. So, we will see numerous exquisite places, such as Wat Prayun Wongsawat Worawihan, Kuan An Keng Shrine, Wat Kalayanamit Woramahawihan, Bang Luang Mosque, and Santa Cruz Church (Wat Kudi Chin) which is a Roman Catholic church in the community.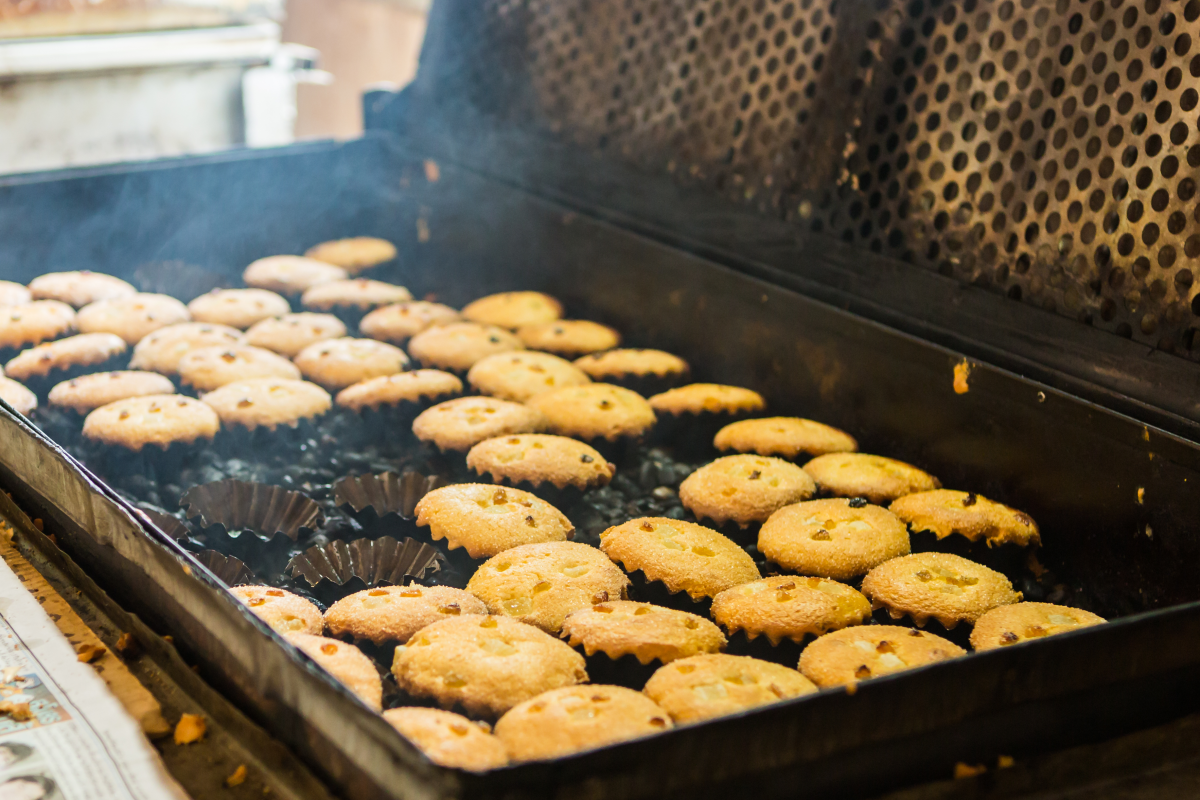 The culture mixture also influences the food that it might hardly to find elsewhere. The most recommended one is Khanom Farang Kudi Chin, the community's dessert since the ancient times. Then, get indulged in a meal at an ancient noble restaurant, Sakulthong's House, and enjoy the variety of fusion dishes that are well created and guaranteed satisfaction.
Location By the Chao Phraya River, Thetsaban Sai 1 Road, Thon Buri District, opposite Pak Khlong Talat (Phra Nakhon side)
Opening Hours 09:30 – 18:00 (approximately, depending on the places)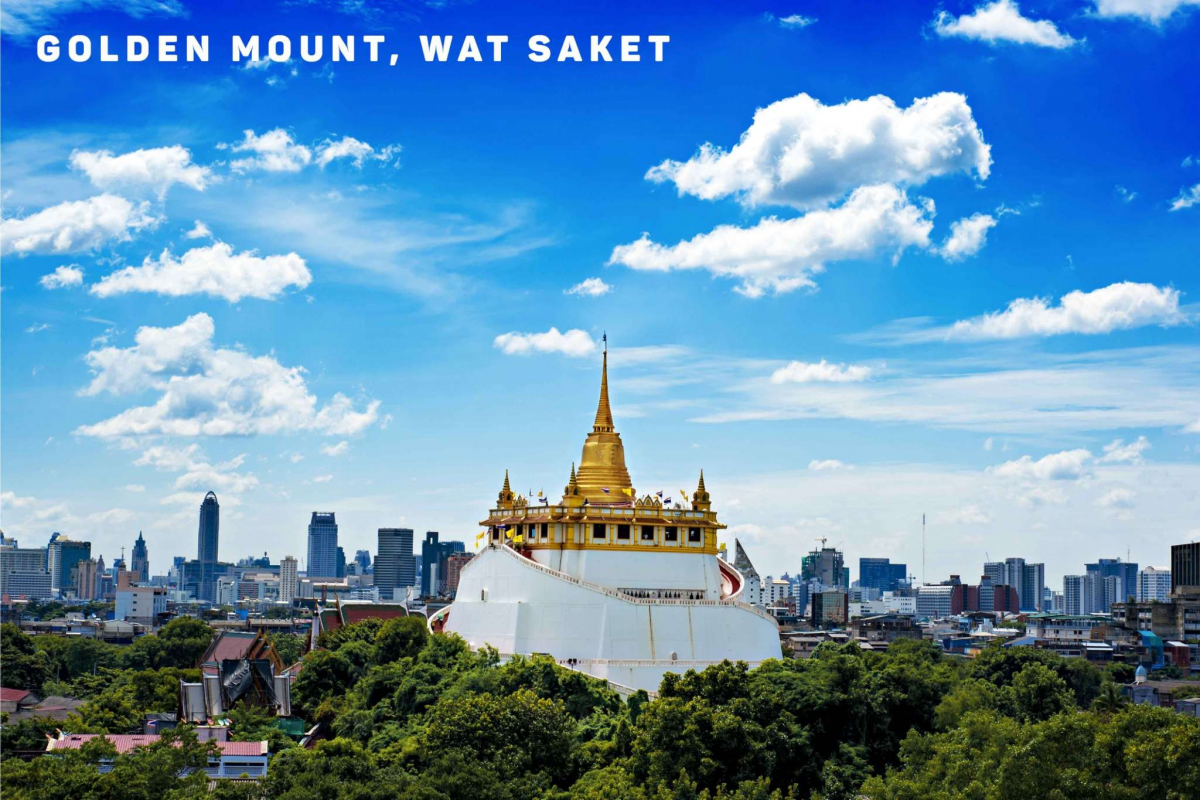 5. Wat Saket (Phu Khao Thong) – Be delighted with beauty and power of faith
After the lockdown, if you didn't visit temples, palaces, or sacred places, it's as if you hadn't been to Thailand. Phu Khao Thong is located in Wat Saket of Rattanakosin Island. It was also renovated during the COVID-19. The place has housed both royal and local important events. You have to climb up 344 small steps to reach its top which is the climax. There're holy objects to pay respect for good fortune, and the grand golden chedi which is the symbol of Phu Khao Thong. This is also a place where you can see Bangkok in a 360-degree view, as far as you can see. When it's not too sunny, you will feel cool breeze to comfort you. The vibes here change according to specific hour, especially at sunset when the sun is gracefully leaving the horizon.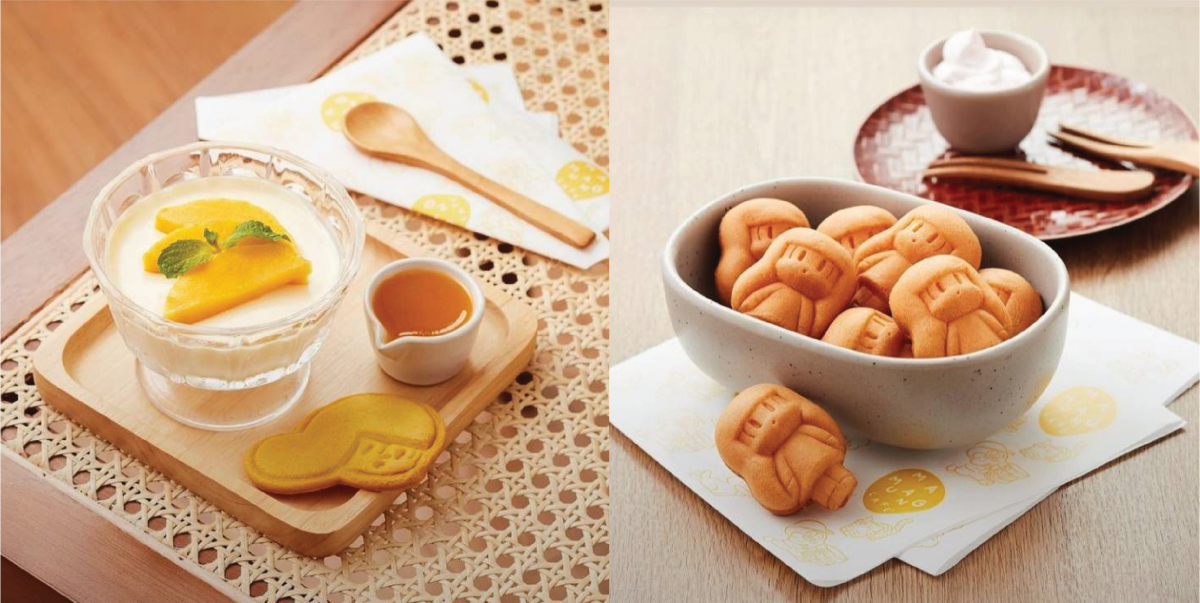 When tired, it's highly recommended to visit Mamuang Café. The café is so pretty that your heart will ache. Around 500 meters away from Phu Khao Thong, a Thai artist has created a cute character called Manuang (Mango in Thai) and has extended the creation to unique desserts and drinks.
Location: Wat Saket Ratcha Wora Maha Wihan, 344 Chakkraphatdi Phong Road, Pom Prap Sattru Phai District
Opening Hours : 07:30 – 19:00
*T&C Apply.