Happening on 14 Nov 2023 – 14 Jan 2024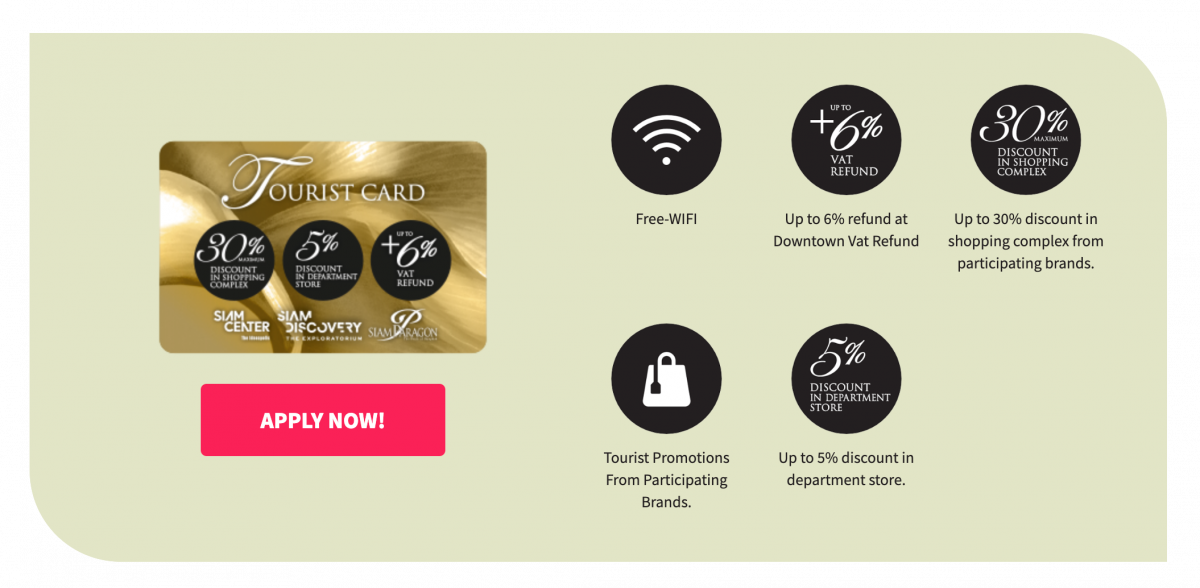 Don't Miss the Chance to Bid Farewell to the Year at the World's Festive Destination 2023!
Keep calm and be prepared to check the festive list we offer you this year!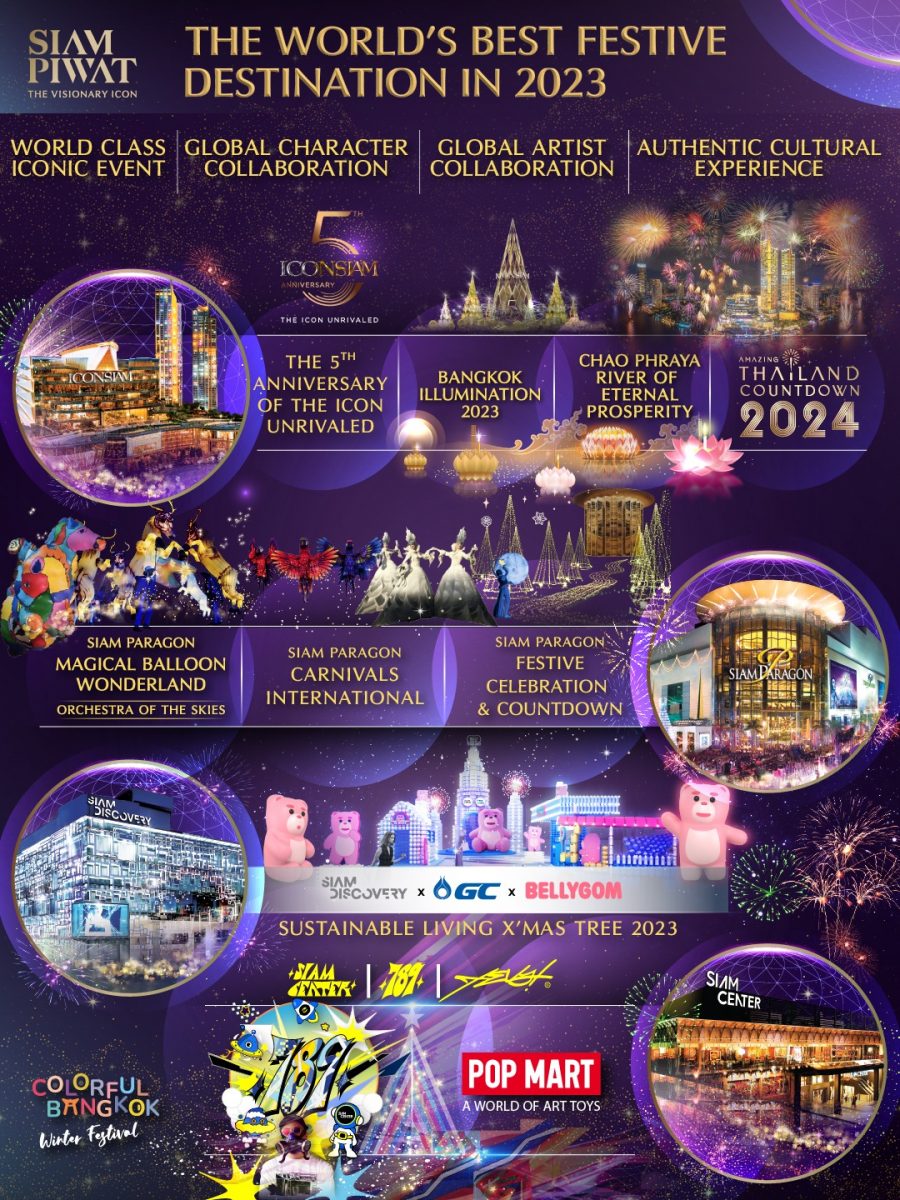 Siam Paragon
Experience the Bvlgari's uniquely luxurious christmas tree under the theme of Magnificent Wonders. It is here to serve you the air of "Luxury for All".
Meet with even more surprising world-class events, which create the phenomenon of elegance and happiness for all. The event will take place at Parc Paragon, on every single week of December 2023.
"Siam Paragon Magical Balloon Wonderland Orchestra of the Skies", a 360-degree spectacle of gigantic balloons from France's Plasticiens Volants. Along with the show is the Orchestral music from the KU Wind Symphony and Nontri Orchestra Wind. Happening on 8-11 Dec 2023 from 6:00-8:30 p.m.
"Siam Paragon International Performance Show", by Le Dame e La Serva and Teatro Pavana from the Netherlands. You will be exhilarated with many fantasy characters on 15-17 Dec 2023.
"Siam Paragon Christmas Celebration", by Amorour Ballad, is bringing you to the parade of enjoyment. They are ready to offer you the happiness and the picturesqueness of music and show on 22-25 Dec 2023.
Also, don't miss the countdown event of a series of concerts from many famous artists who are ready to paint the town with joy on 29-31 Dec 2023.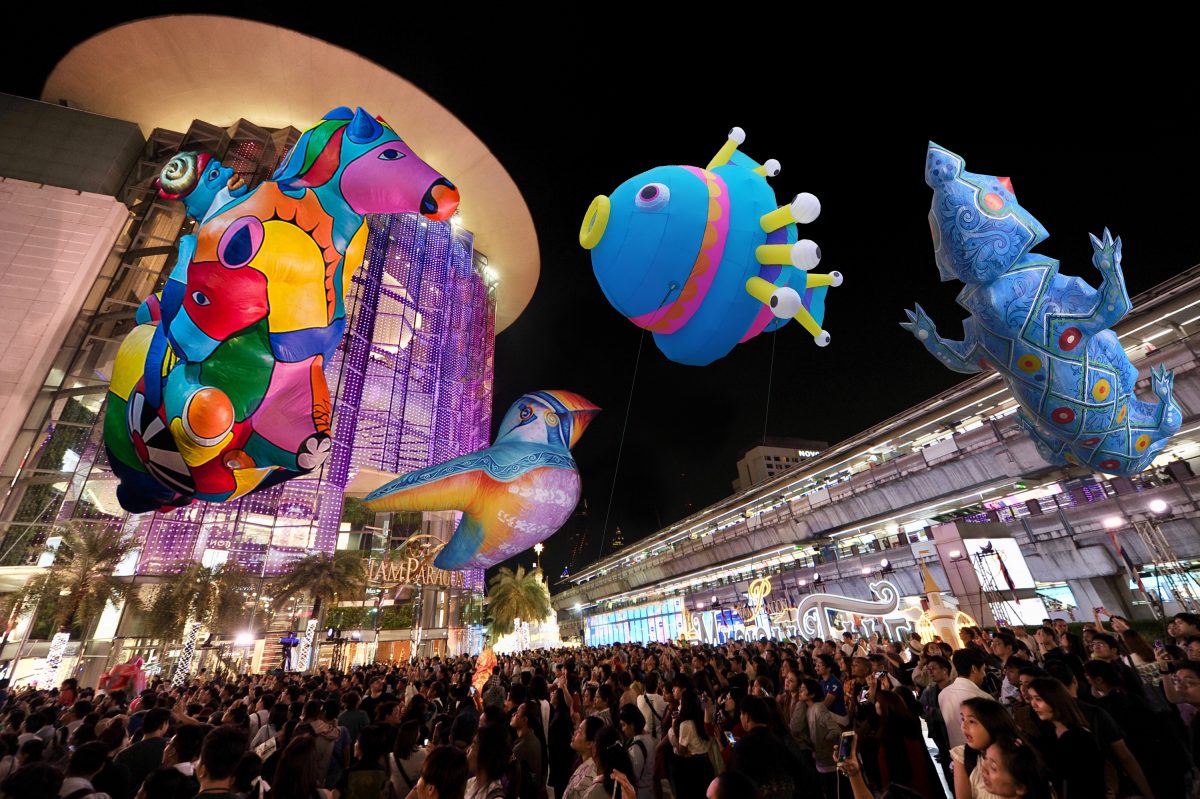 Siam Discovery
Fulfill the sustainable peeps with the only sustainable X'MAS tree in Thailand! Siam Discovery partners up with GC and Mascot BELLYGOM to upcycle used plastic to create the celebrative festival that highlights the air of warmth, amusement and sustainability.
Meet with SUSTAINABLE LIVING X'MAS 2023, which is ready to spread the inspiration to separate used plastic and turn it back to recycling and upcycling. They are ready to spread sustainable happiness in this year's Christmas.
Get ready to take a cute selfie with the adorable pink bear, BELLYGOM, from South Korea on 17 Nov 2023 – 14 Jan 2024.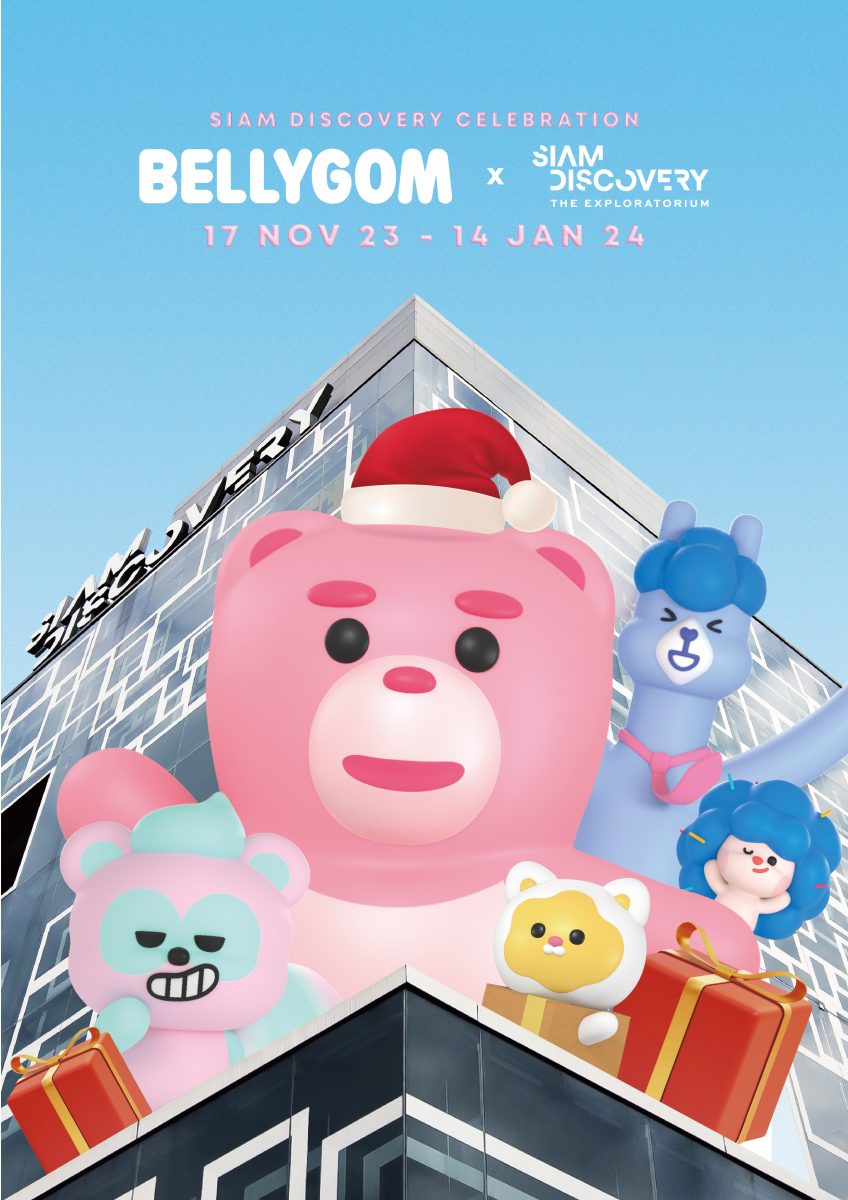 Siam Center
Welcomed by the overwhelming response from teenagers all over Bangkok! Siam Center teams up with XEVA x 789 and Bangkok to serve you "Siam Center Presents XEVA x 789 Cosmic Playground", the ultimate mission to deliver enjoyment to the space.
XEVA, a famous Korean graffiti artist, who created the masterpiece Graffiti BTS 10th Anniversary, joins with 789, a new face idol group, to create a new-style street art! We are inviting the world to experience the atmosphere of the more fun than ever celebration throughout Siam.
Don't forget to come to take a picture of the graffiti art piece of the famous artist on 15 Nov 2023 and onwards, on G floor, Siam Center.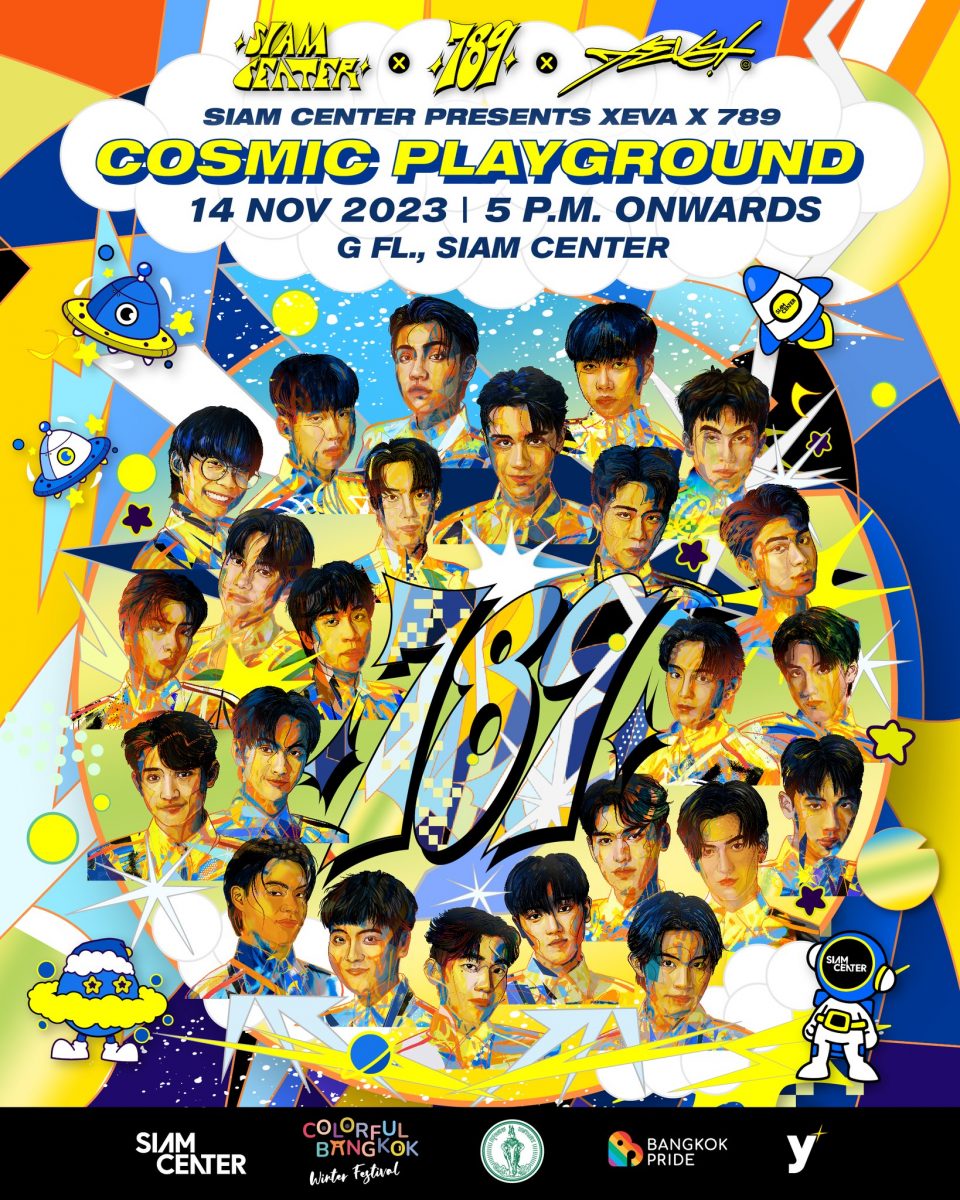 Save the date and time, book a flight, and get together at Siam Paragon, Siam Discover, and Siam Center.