At M Floor, Siam Discovery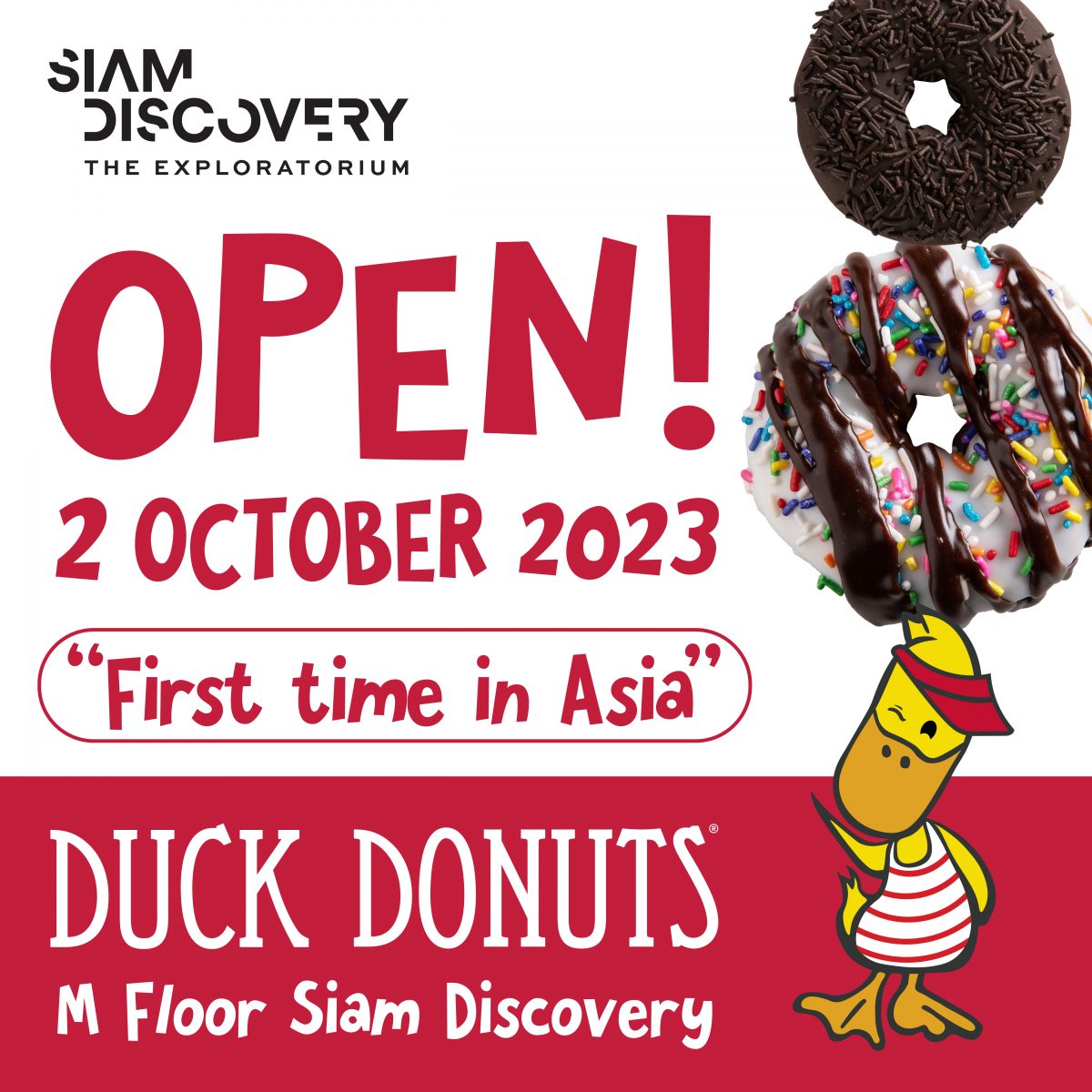 Exciting News for Doughnut Lovers! Duck Donuts Lands at Siam Discovery! Get ready to enjoy a delightful doughnut journey like never before, because Duck Donuts has officially arrived in Southeast Asia and only in Thailand!!
Discover the Magic of Customization
Every doughnut is a canvas, and your cravings are a masterpiece! Whether you're a classic glazed enthusiast, a chocoholic, or an adventure-seeker in the world of flavor, Duck Donuts got something for every doughnut lover. Choose from a mouthwatering array of coatings, toppings, and drizzles to craft your very own personalized treat.
Freshly Made-to-Order
What sets Duck Donuts apart is our commitment to serving doughnuts that are always fresh and made-to-order. The doughnuts are warm, soft, and utterly irresistible, ensuring that every bite is a taste of heaven. Experience the joy of biting into a warm, freshly crafted doughnut – it's an experience you won't soon forget!
Gather your friends, family, and fellow doughnut enthusiasts, and head over to Duck Donuts on M Floor at Siam Discovery for an unforgettable doughnut adventure!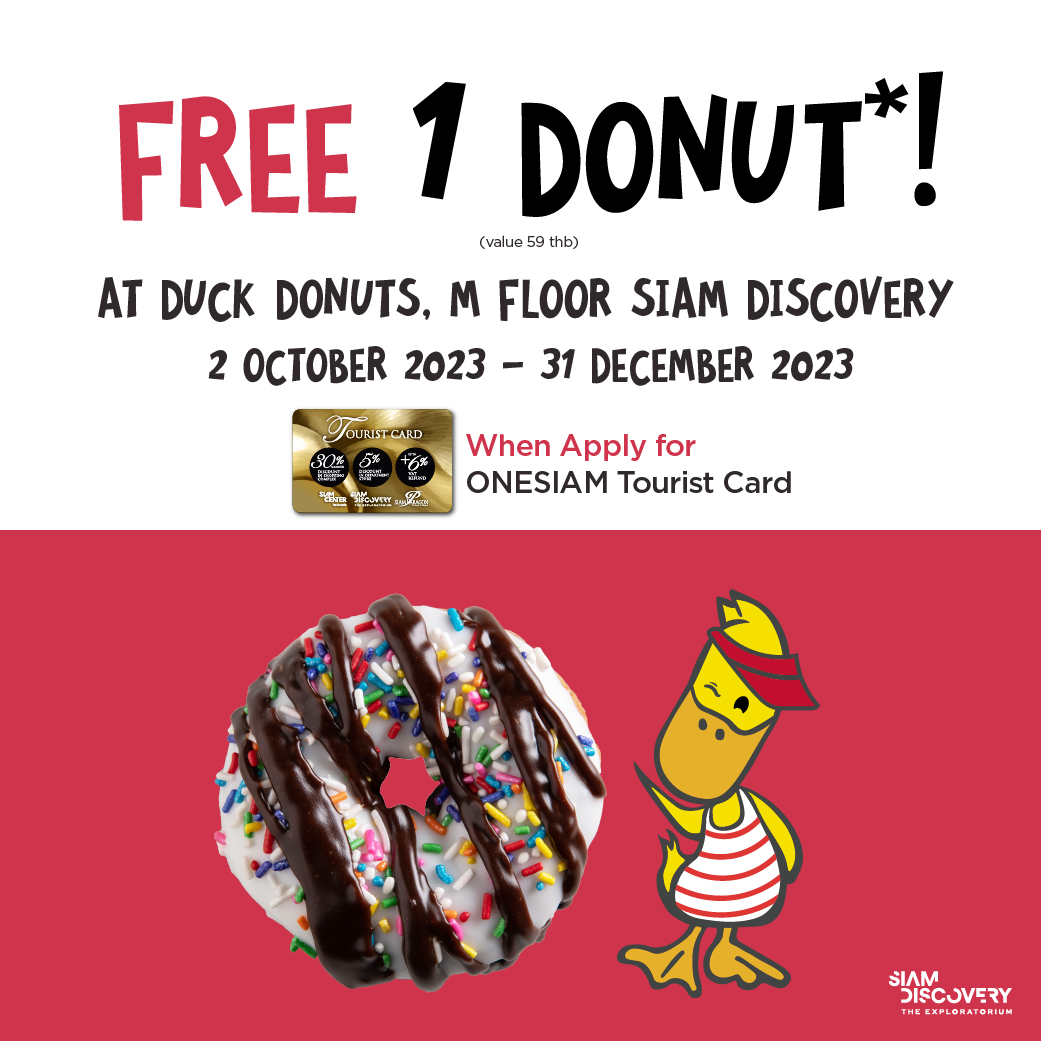 Exclusively for international customers
Get a Free Donut at the redemption counter, G Floor! When you apply for or show your ONESIAM Tourist Card
Click to Apply: https://bit.ly/3CL13fq