Fashion Destination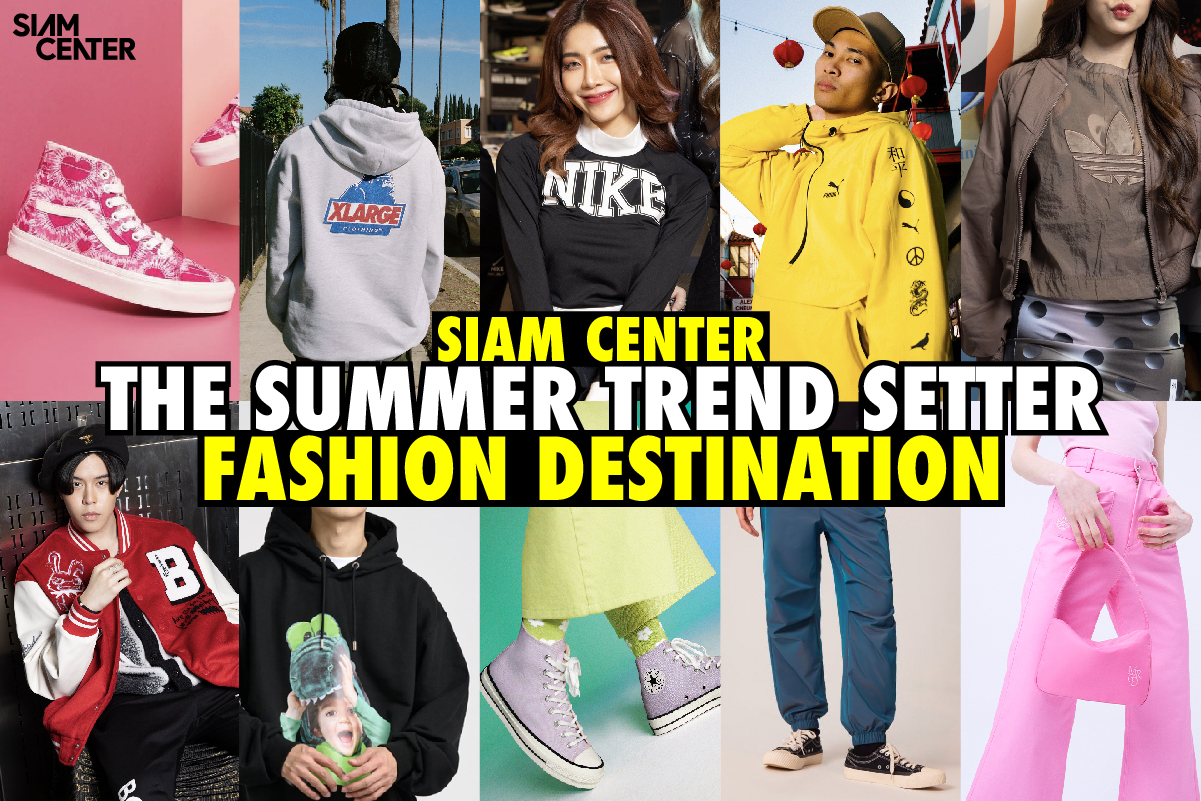 Siam Center, a gathering place for fashionistas and a hub for updating trends before anyone else. It offers a variety of leading brands from around the world, including streetwear, fashion, sportswear, Korean fashion, and international fashion, catering to every lifestyle.
Pinpointed for your shopping pleasure, hot summer items have been carefully selected until they're heart-wrenchingly gorgeous, with special promotions exclusively for Siam Center's customers!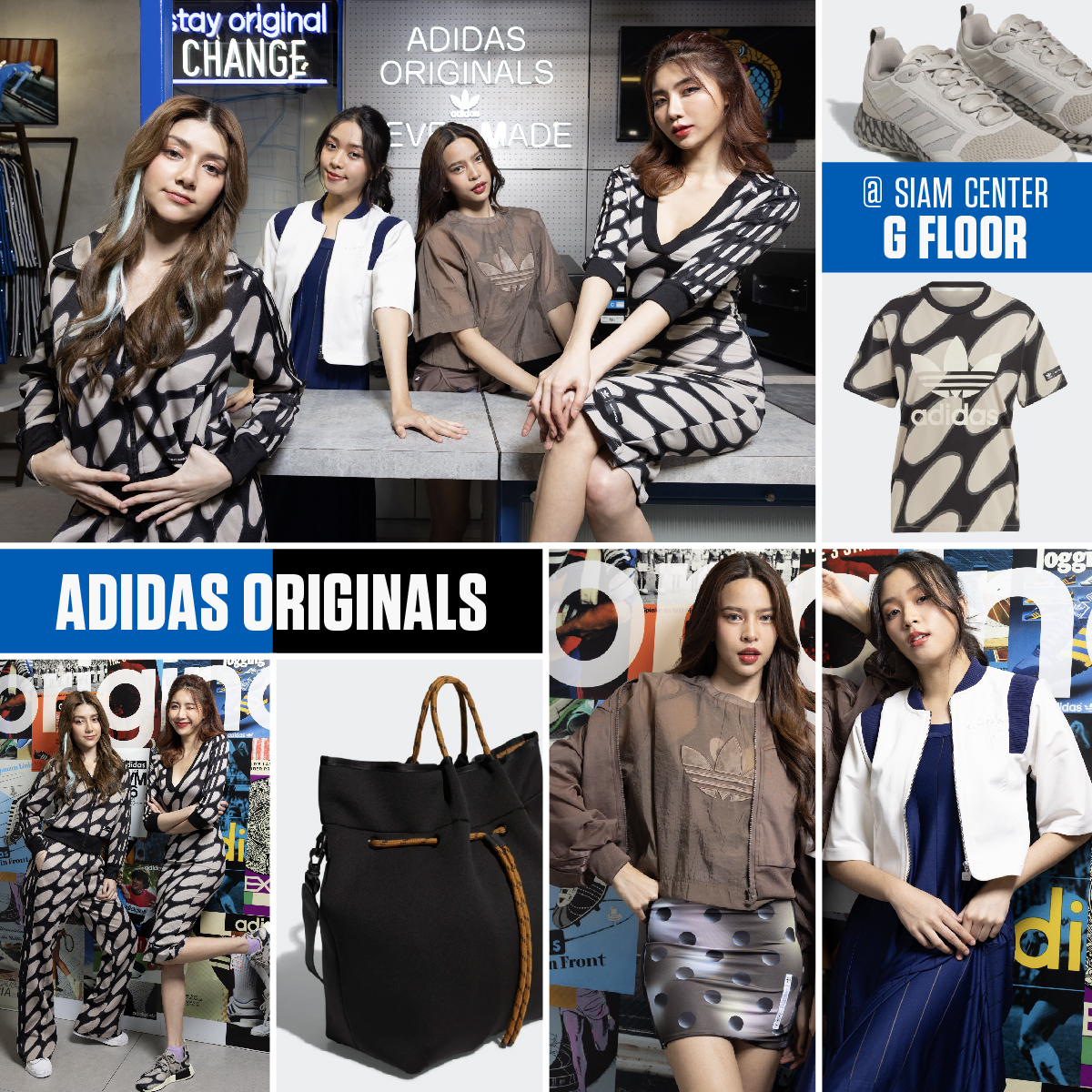 Adidas Originals, G Floor, Siam Center 
A collection of sneakers, fashion leading items that reflect the identity of street style fans. It offers a complete range of shoes, sneakers, clothing, accessories, and limited edition collections. Don't miss out on updating your global trend here!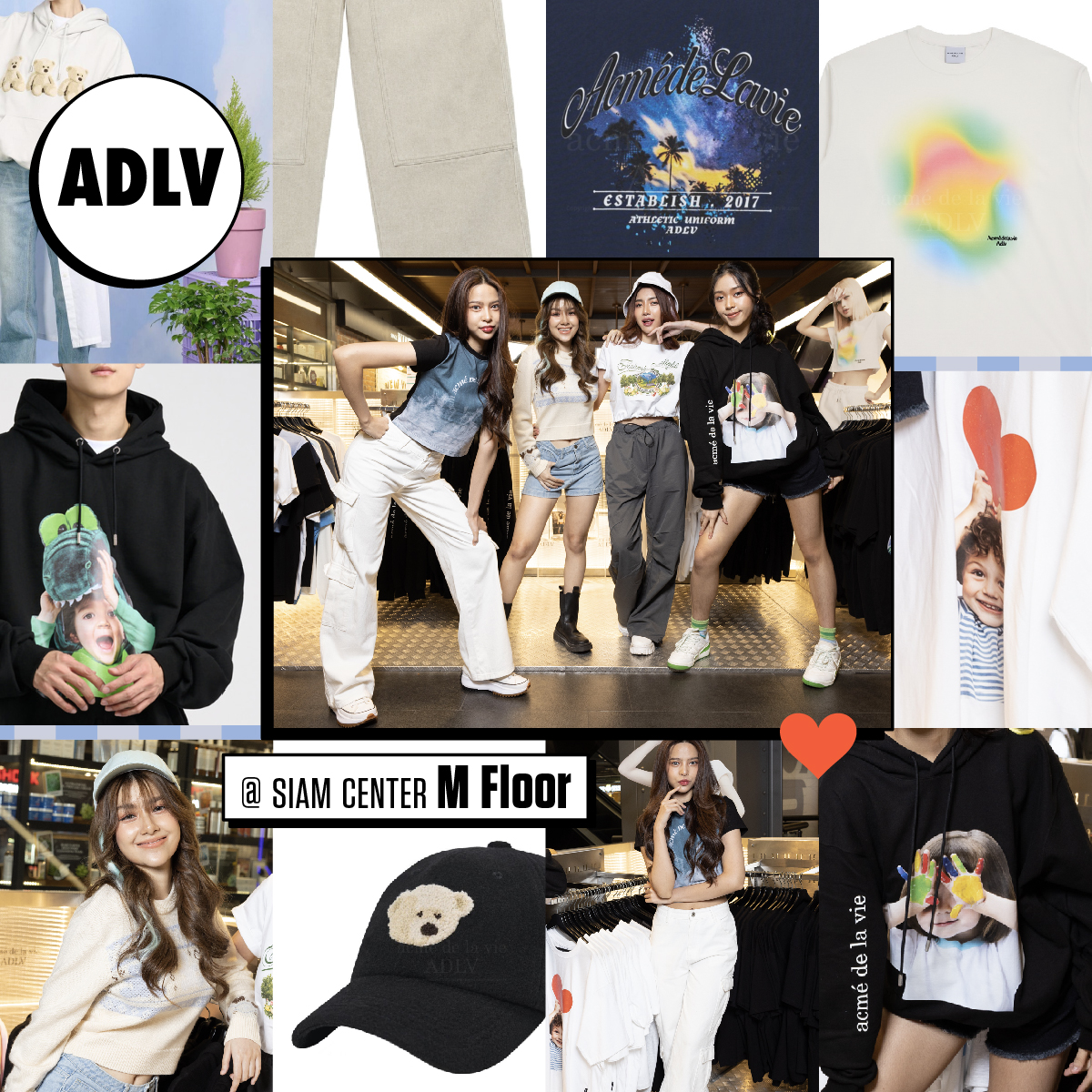 ADLV, M Floor, Siam Center
A super hot Korean import brand that has landed in the heart of Siam Center with easy-to-wear fashion pieces suitable for everyday life, such as t-shirts and hoodies with simple but detailed graphics. ADLV has become a wardrobe staple for many people.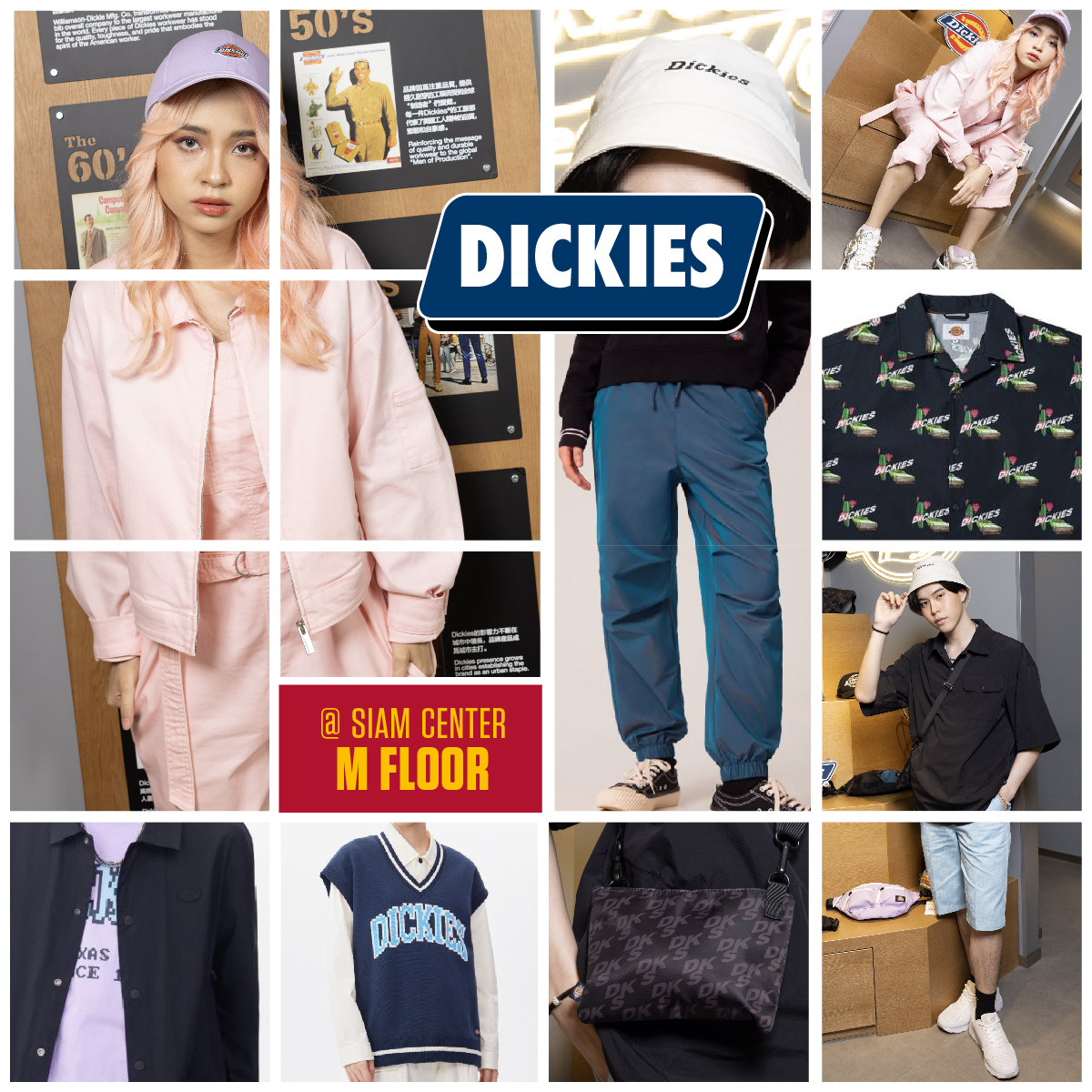 Dickies, M Floor, Siam Center
The first flagship store of Dickies in the heart of the city is located at Siam Center! This legendary brand, which has been around for more than 100 years, is beloved by the streetwear community for its timeless designs that continue to be updated with modern trends and an industrial fragrance. In addition to fashion, it also has a function for every era, making it a must-have item for many people. At the Siam Center branch, it is the first stop for various special collections to be launched here first, and for those who want to keep up with the latest trends.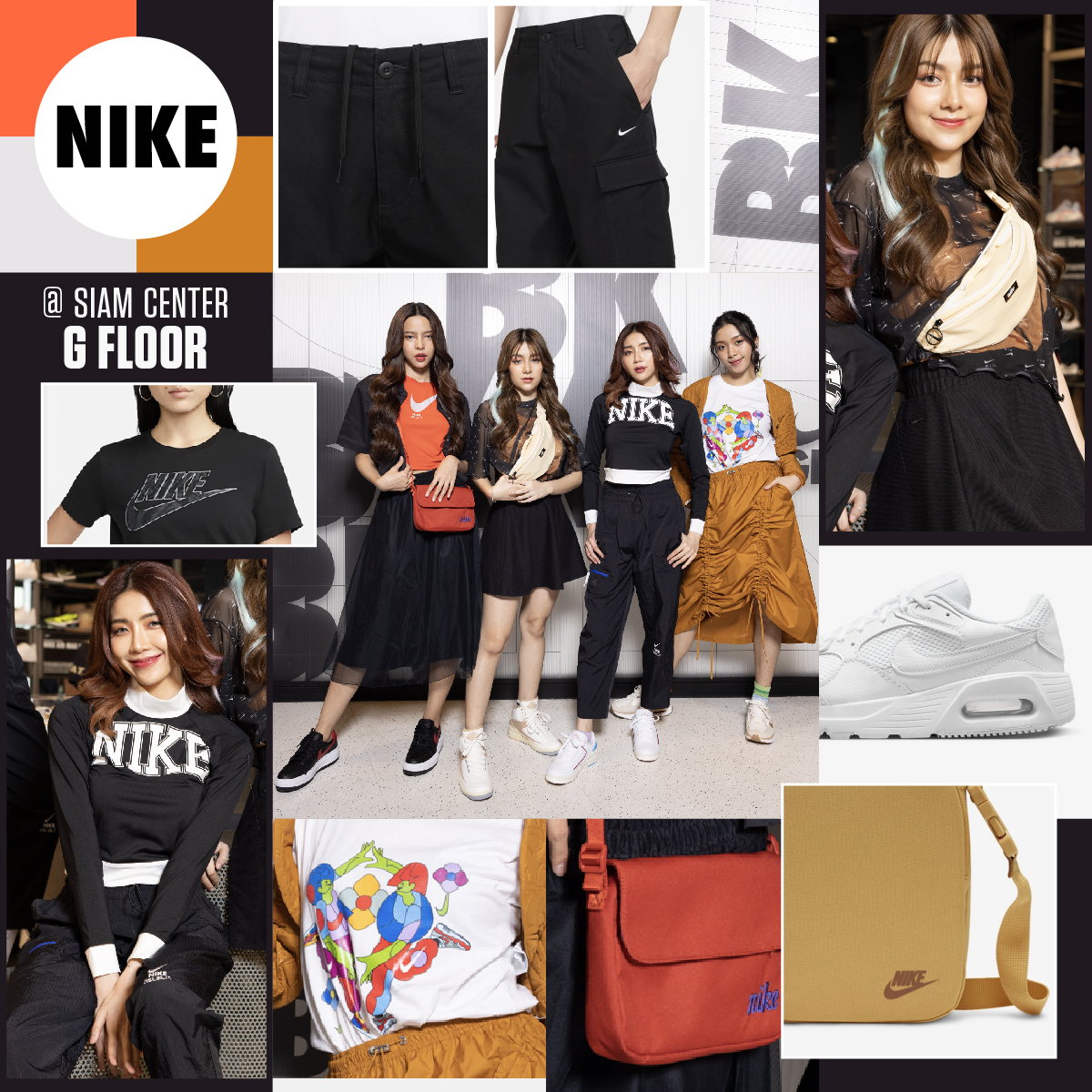 Nike Bangkok, G Floor, Siam Center
The largest flagship store of Nike in Bangkok comes with a special service called "Nike by You", allowing you to add your own personal touch to your Nike items. You can be creative with the special collections from famous artists, making sure you are always expressing your true self.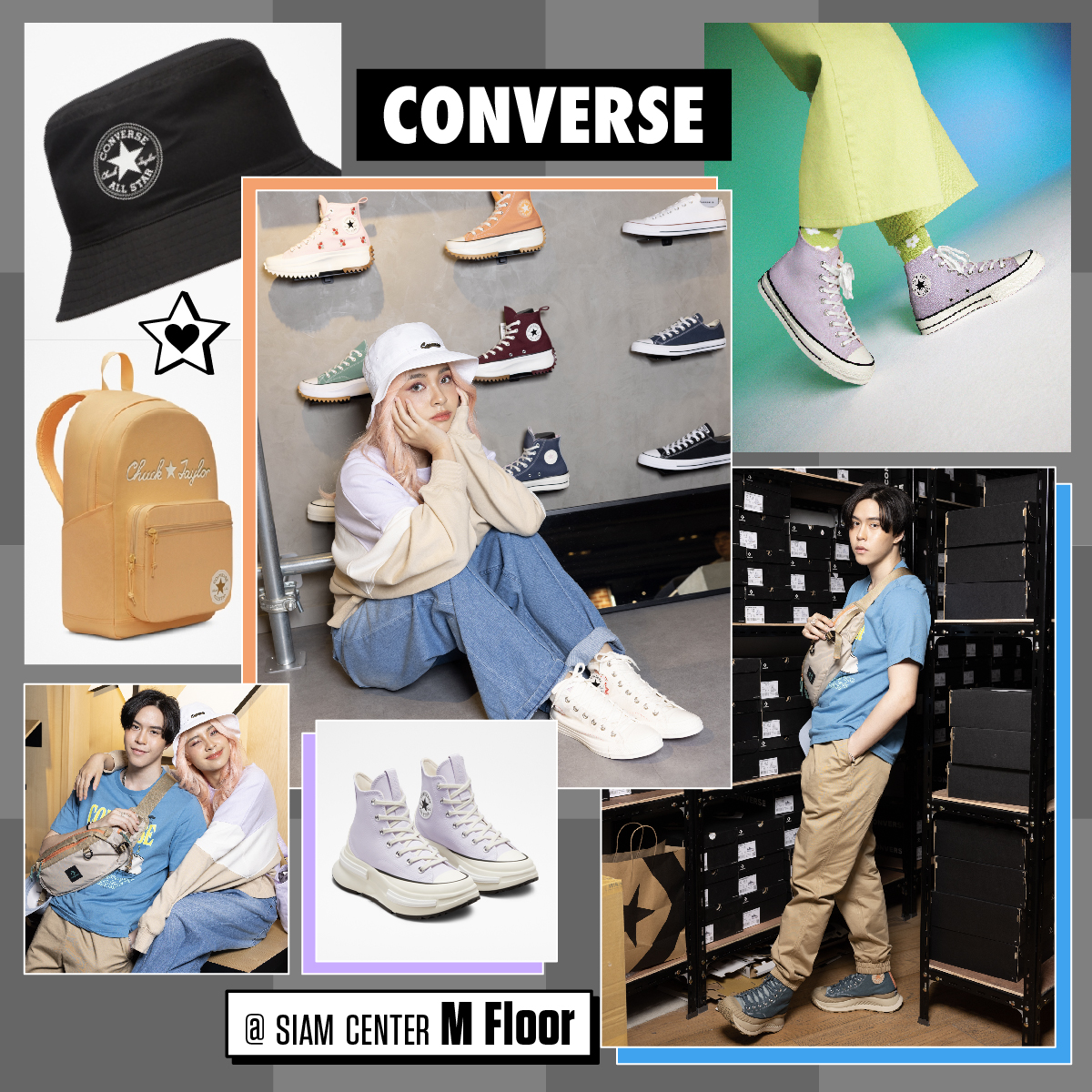 Converse, M Floor, Siam Center
Converse is one of the top must-have items for fashion enthusiasts. Not only are they comfortable sneakers for everyday wear, but they can also be mixed and matched with various styles, along with many other fashion items such as clothes, bags, and accessories. It is a well-known brand that is loved by many people.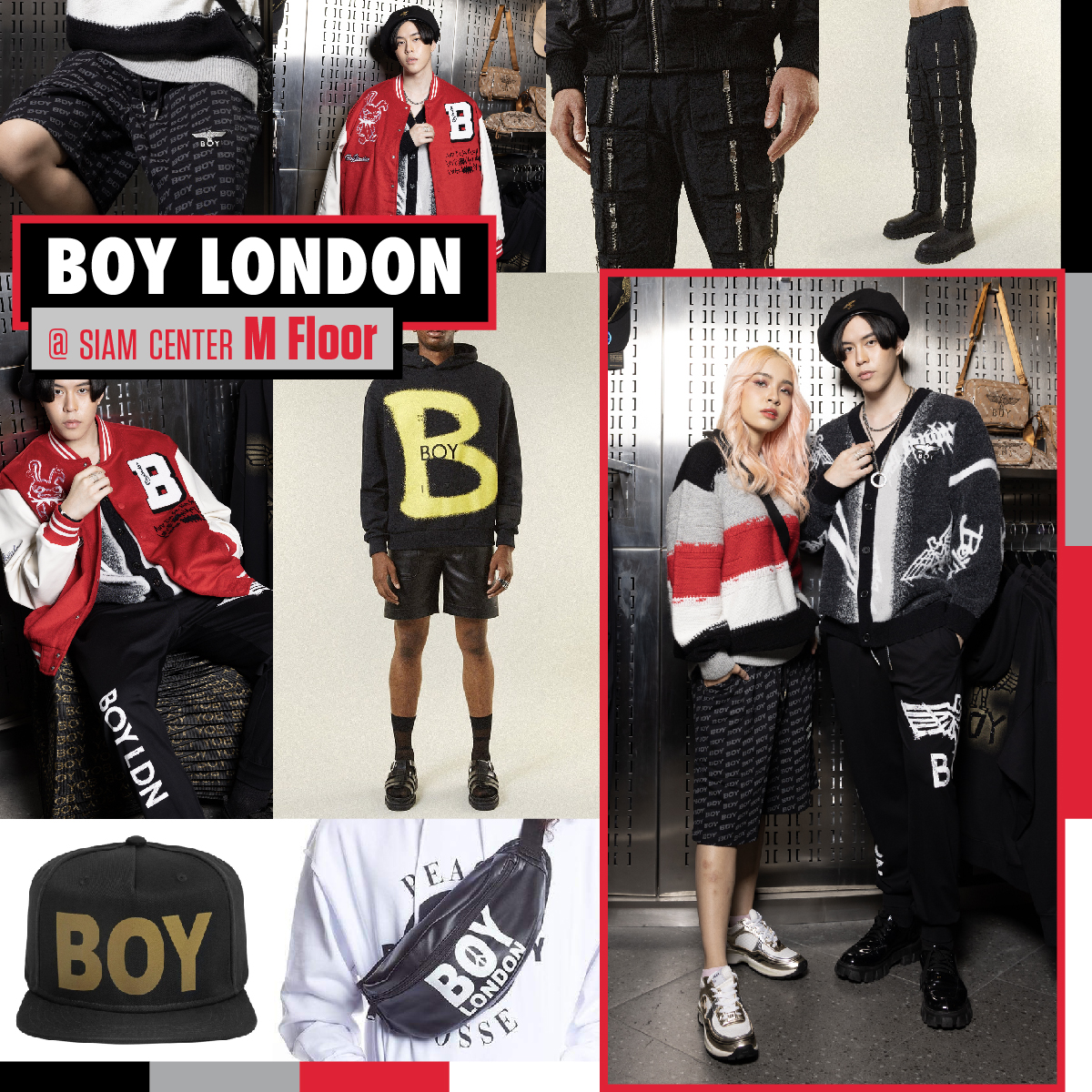 Boy London, M Floor, Siam Center
This streetwear brand features a recognizable bird symbol and offers premium quality fashion items with unique patterns, details, and fabrics. It is definitely worth it for fashion lovers who have a punk-rock spirit.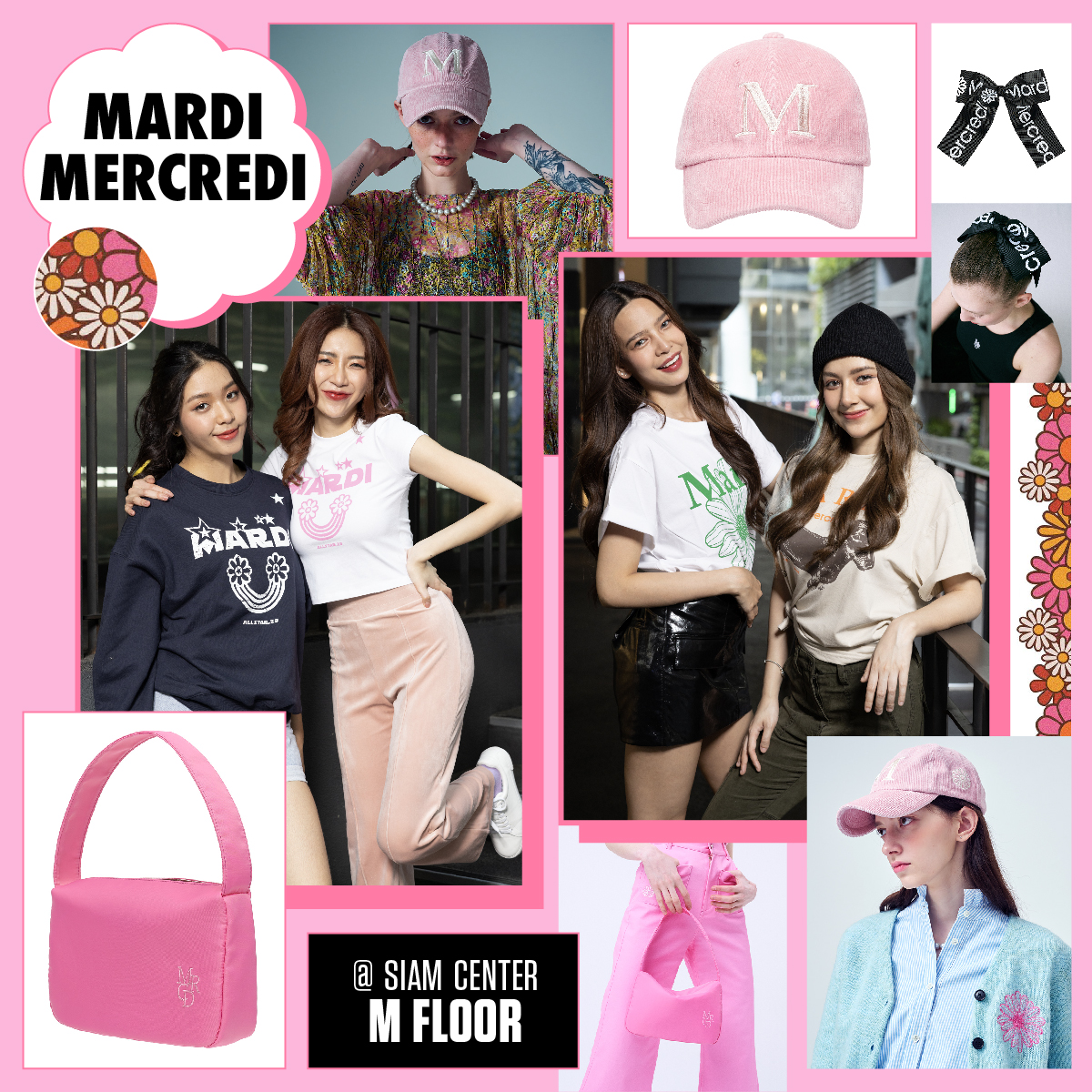 Mardi Mercredi, M Floor, Siam Center
For those who are into Korean fashion, Mardi Mercredi is the hottest brand right now. It is easy to spot various idols wearing their Flowermardi collection, which features colorful flower patterns on easy-to-wear fashion pieces such as T-shirts and hoodies. They have been a best-selling brand for a long time. Today, there's no need to pre-order and make things complicated. You can now visit the "Mardi Mercredi First Drop Pop-Up Store" on level M at Siam Center.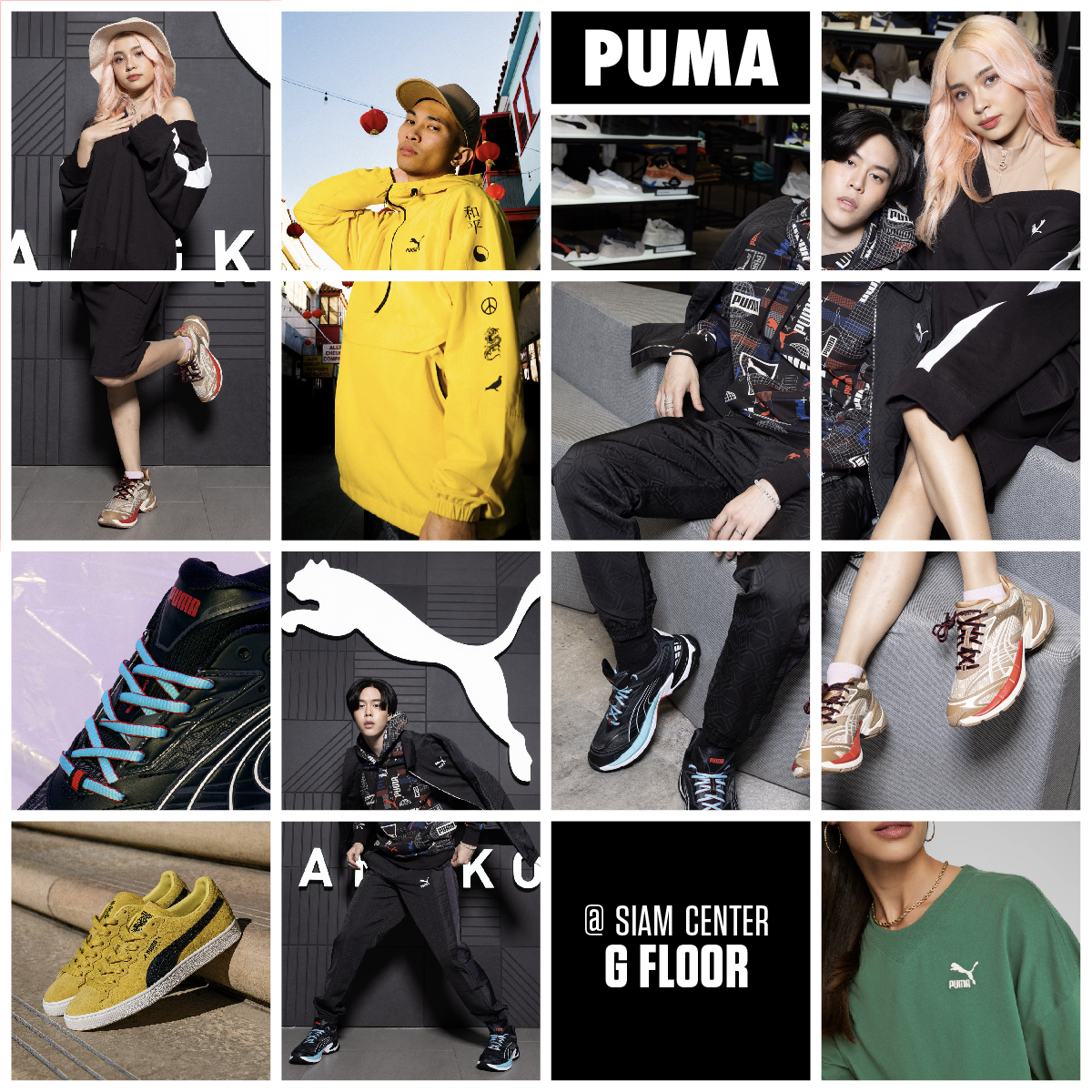 PUMA Flagship Store, G floor, Siam Center.
PUMA comes with a premium yet sporty style to have more fun with mixing and matching in everyday life, but still keeping its performance feature. Ready to cater to every need.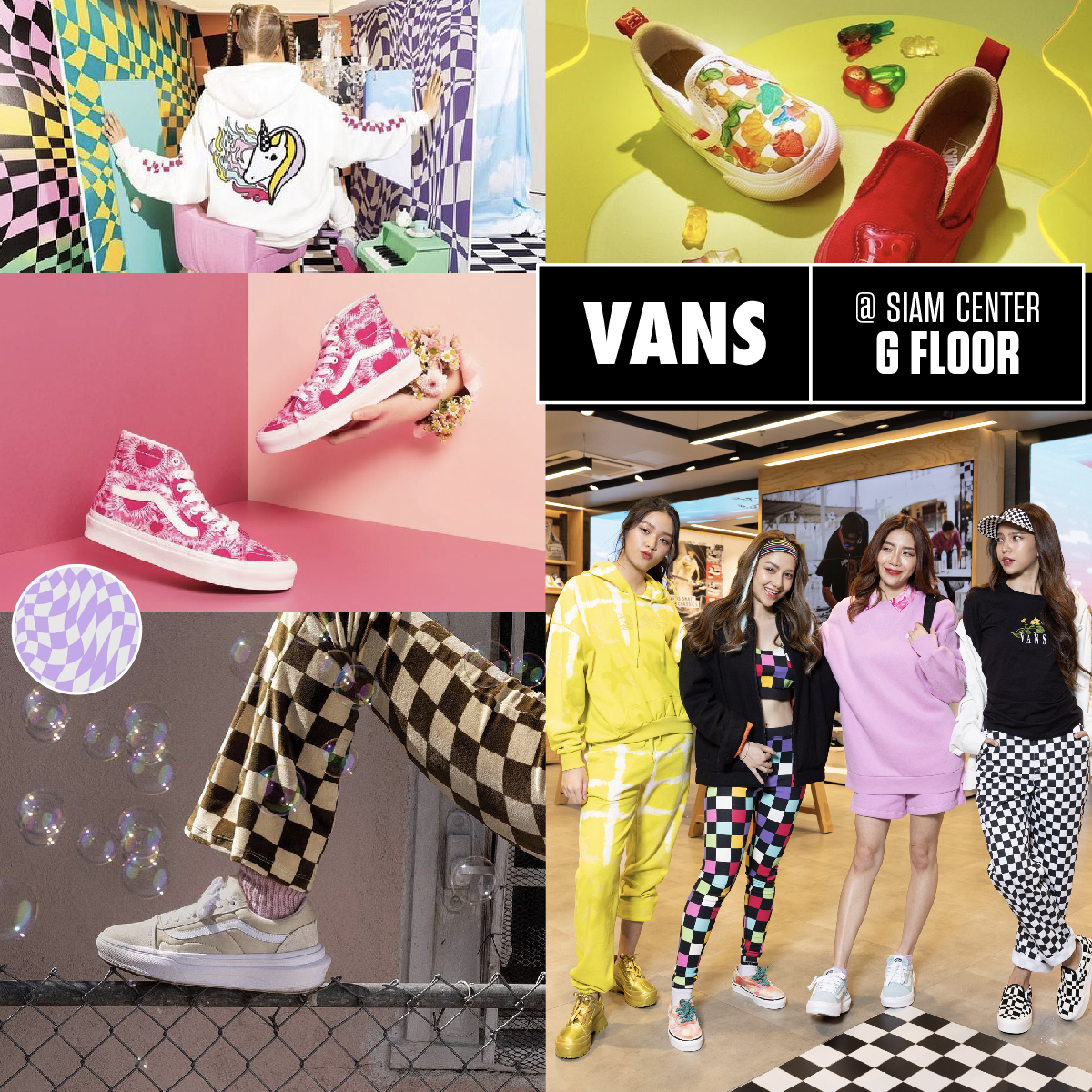 VANS New Concept Flagship Store, G floor, Siam Center.
A brand that has captured the hearts of streetwear enthusiasts around the world for a long time, now with the largest flagship store and the first to showcase its new collection. The highlight of this VANS new concept store is the customization area, where you can D.I.Y VANS shoes, clothes, and bags to make them uniquely yours, only one piece in the world.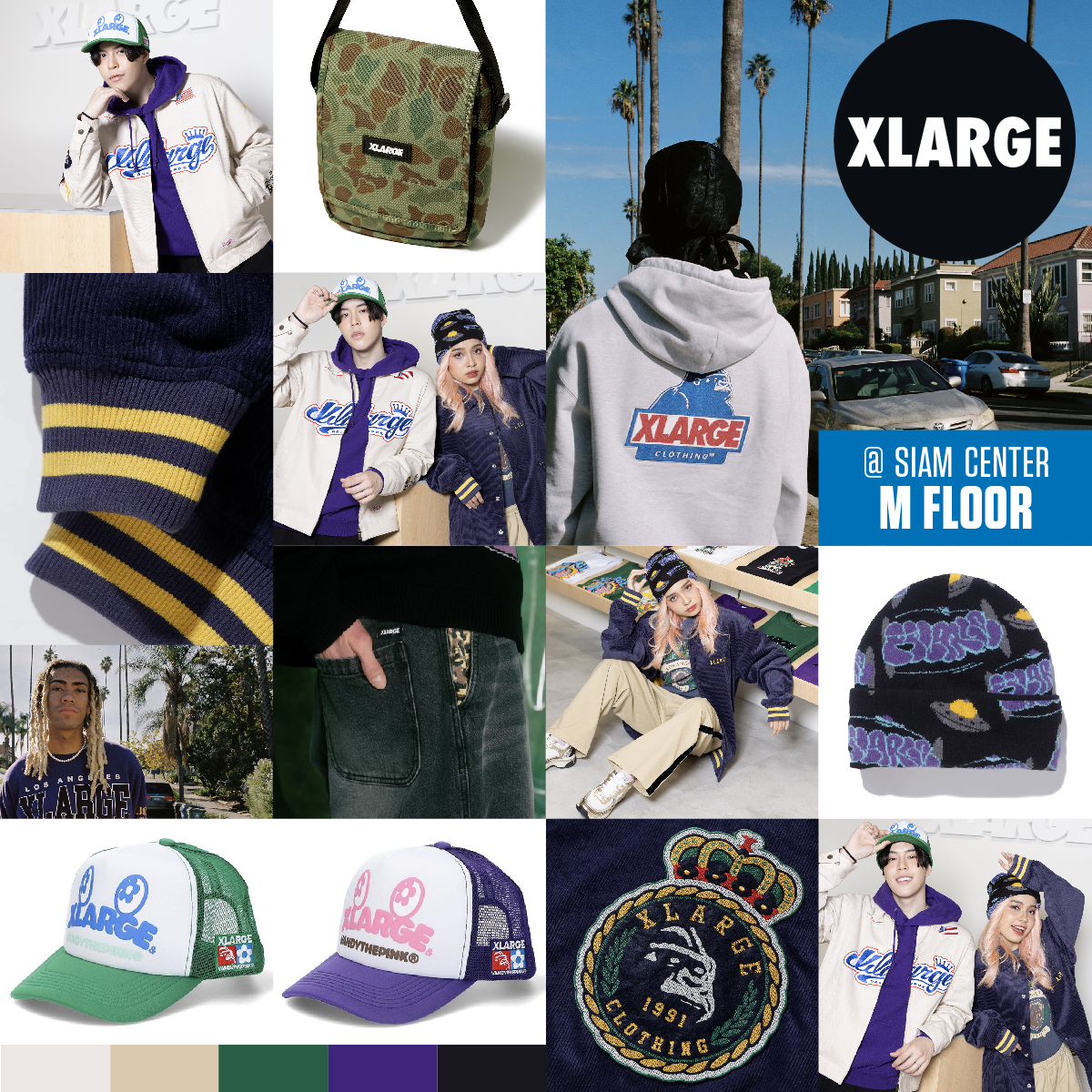 XLarge Flagship Store, M floor, Siam Center.
The coolest streetwear brand of the 90s, a true pioneer who has disrupted the world of streetwear fashion for more than 30 years. Today, it is available for easy shopping in the city center, whether it's the original collection, collaborations, or the latest collections. At Siam Center, you can find everything from #FR2, New Era, TUPAC, Delicious Vinyl, and special collections, including collaborations with the classic movie Space Jam. Because Siam Center is the first and only flagship store in the South East Asia region, it's the destination for fashion lovers from all over the world.