1 June 2023 – 31 October 2023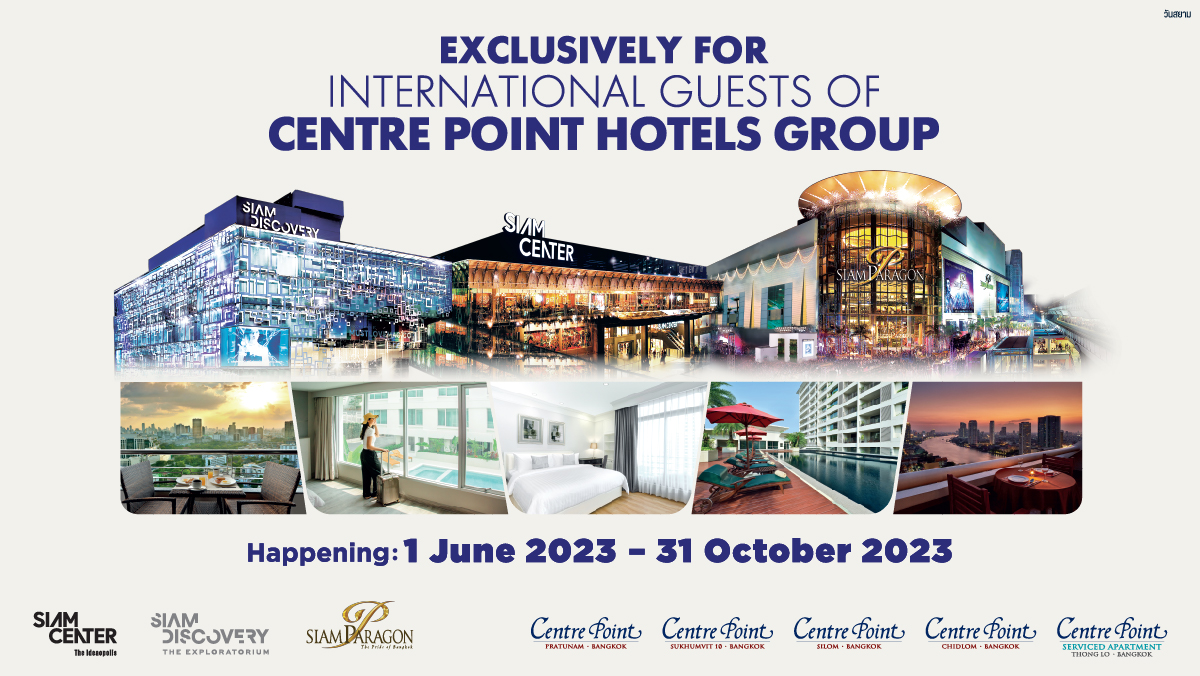 Exclusive Privilege for ONESIAM Tourist Card Holders at CENTRE POINT HOTELS GROUP
ONESIAM in collaboration with Centre Point Hotels Group, offers special privileges for international guests who apply for ONESIAM Tourist Card from 1 June 2023 – 31 October 2023 at Siam Paragon, Siam Center, and Siam Discovery.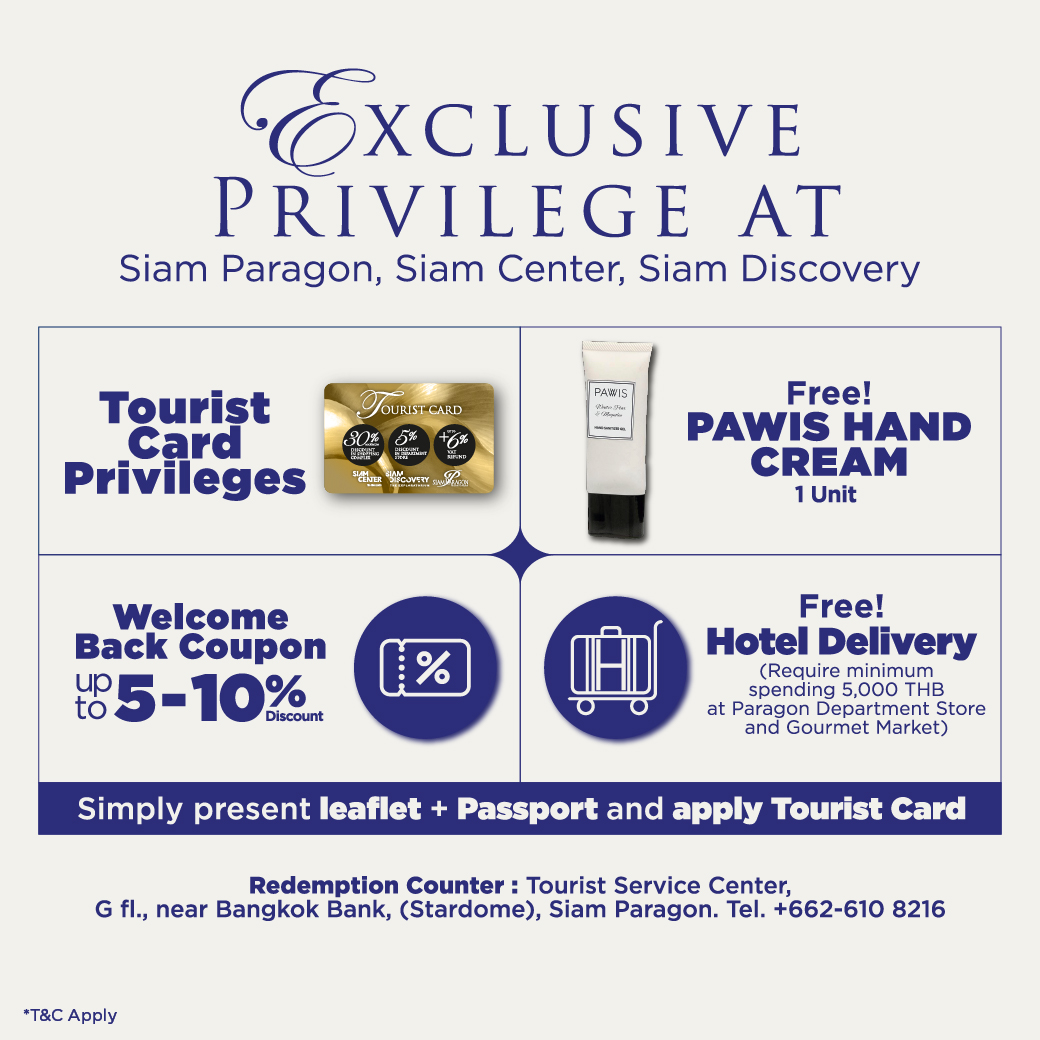 TOURIST CARD PRIVILEGES
Simply apply for Tourist Card at https://bit.ly/3CL13fq and enjoy exclusive privileges for international tourists including:
Enjoy up to 30% discount from more than 100 participating brands in shopping malls
Enjoy 5% discount on regular priced items in Paragon Department store, Gourmet Market, and Siam Discovery's counter brands.
Receive up to 6% downtown VAT Refund
Enjoy free WIFI which is available in shopping malls
FREE Special Gift
Get free! PAWIS HAND CREAM* 1 pc. per guest, redeem at Tourist Counter
Welcome Back Coupon
Enjoy up to 5-10% discount coupons from 20 participating brands in Siam Paragon, Siam Center, and Siam Discovery
Redeem at Tourist Service Counter, G fl., near Bangkok Bank, (Star Dome), Siam Paragon. Tel 02-610-8216
FREE HOTEL DELIVERY
Get free hotel delivery service when spending 5,000 THB or more at Paragon Department Store and Gourmet Market, which can contact Customer Service staff assistance at Customer Service, 4th floor, Siam Paragon
Exclusively for International customers who hold ONESIAM Tourist Cards, during 1 June 2023 – 31 October 2023. Simply present Tourist Card to get special privileges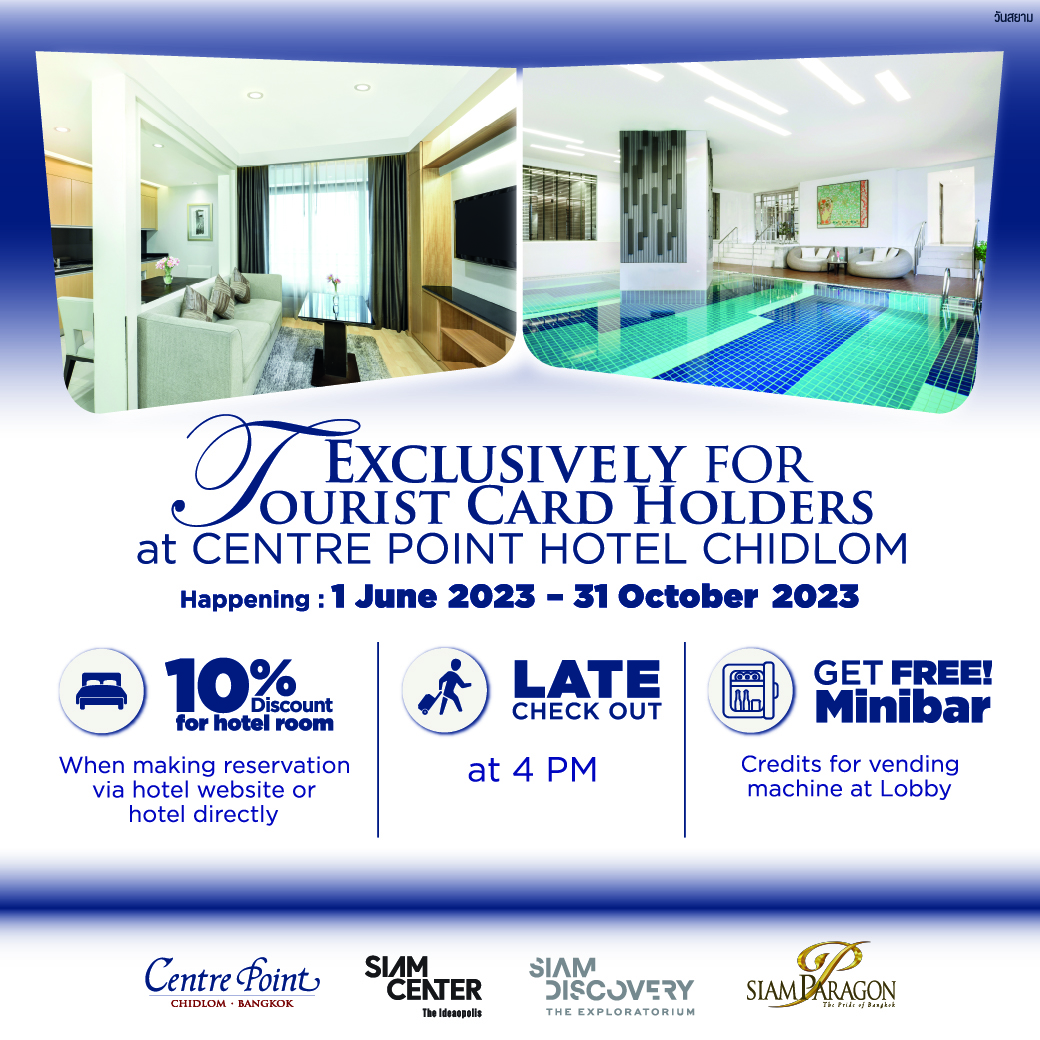 CENTRE POINT HOTEL CHIDLOM
10% Discount on hotel rooms when making a reservation via the hotel website or hotel directly at https://www.centrepoint.com/chidlom
Guarantee late check out at 4 PM
Get Free! Minibar credits for vending machine at Lobby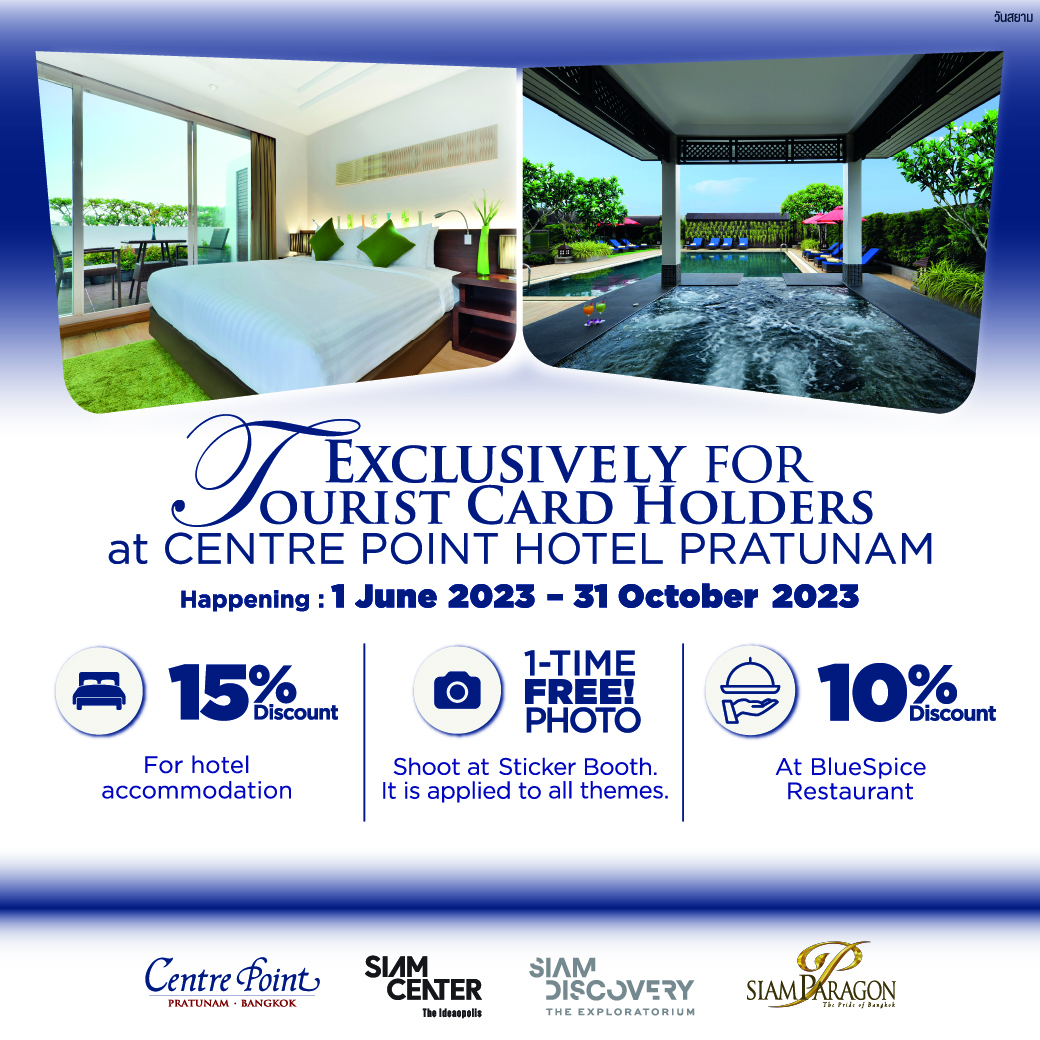 CENTRE POINT HOTEL PRATUNAM
15% Discount on hotel accommodation https://www.centrepoint.com/pratunam
1- time free photo shoot at sticker booth. It is applied to all themes.
10% Discount at the BlueSpice restaurant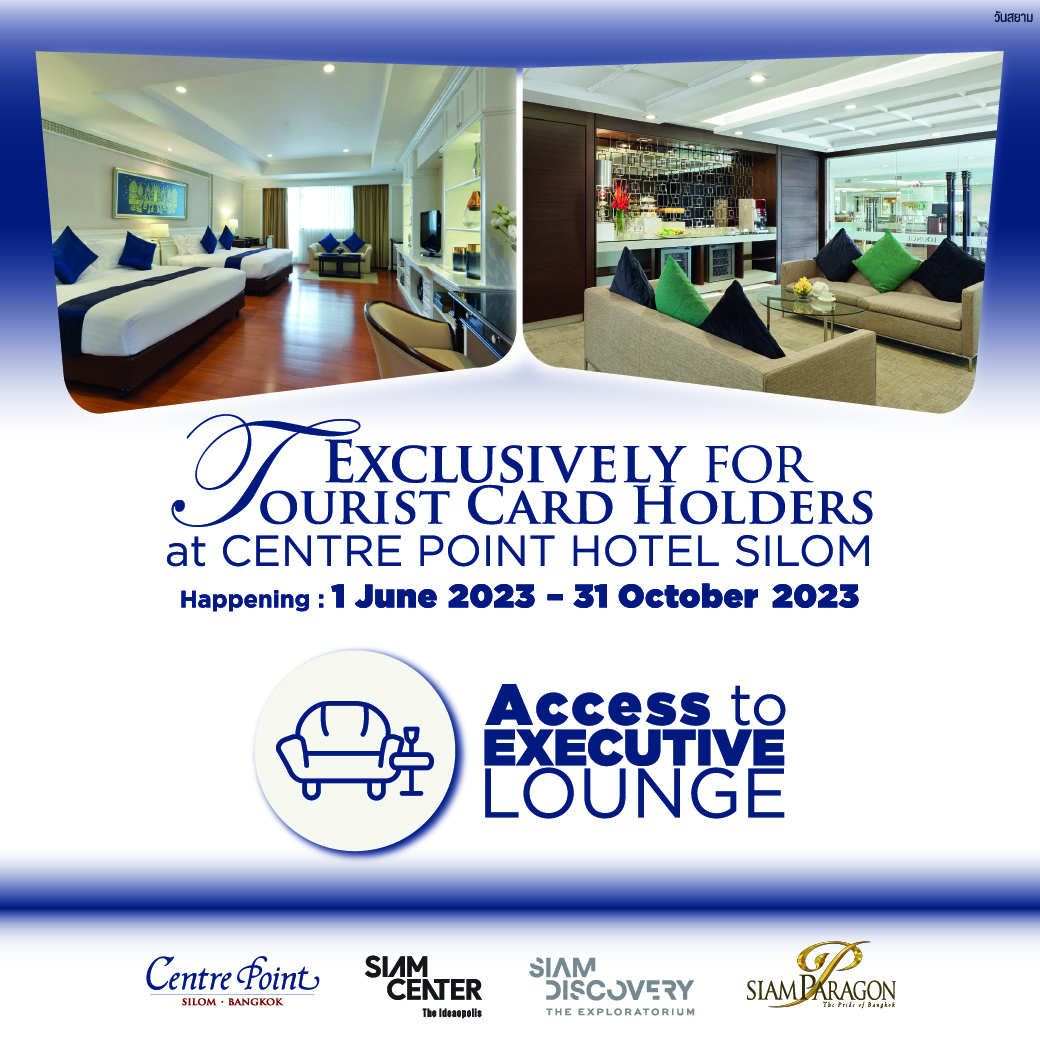 CENTRE POINT HOTEL SILOM
Access to an executive lounge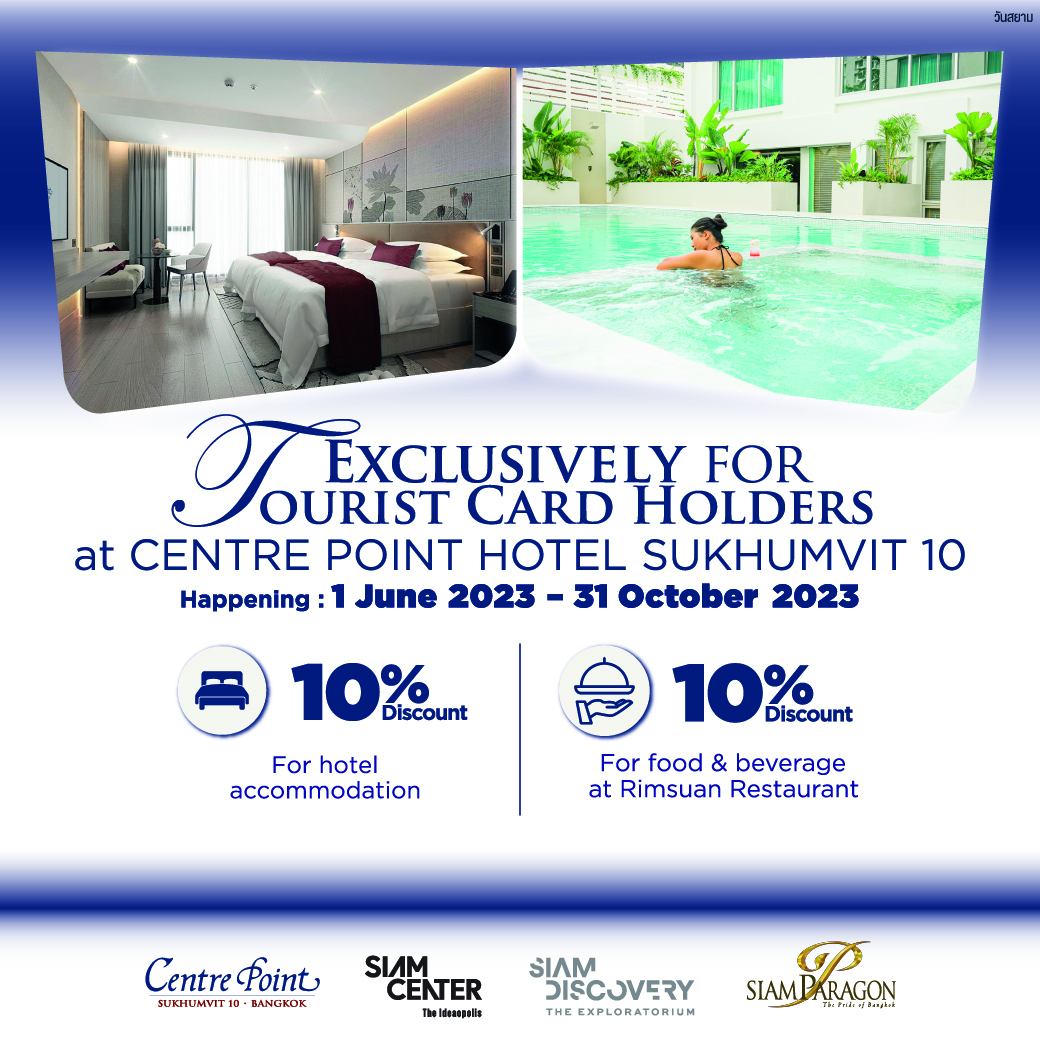 CENTRE POINT HOTEL SUKHUMVIT 10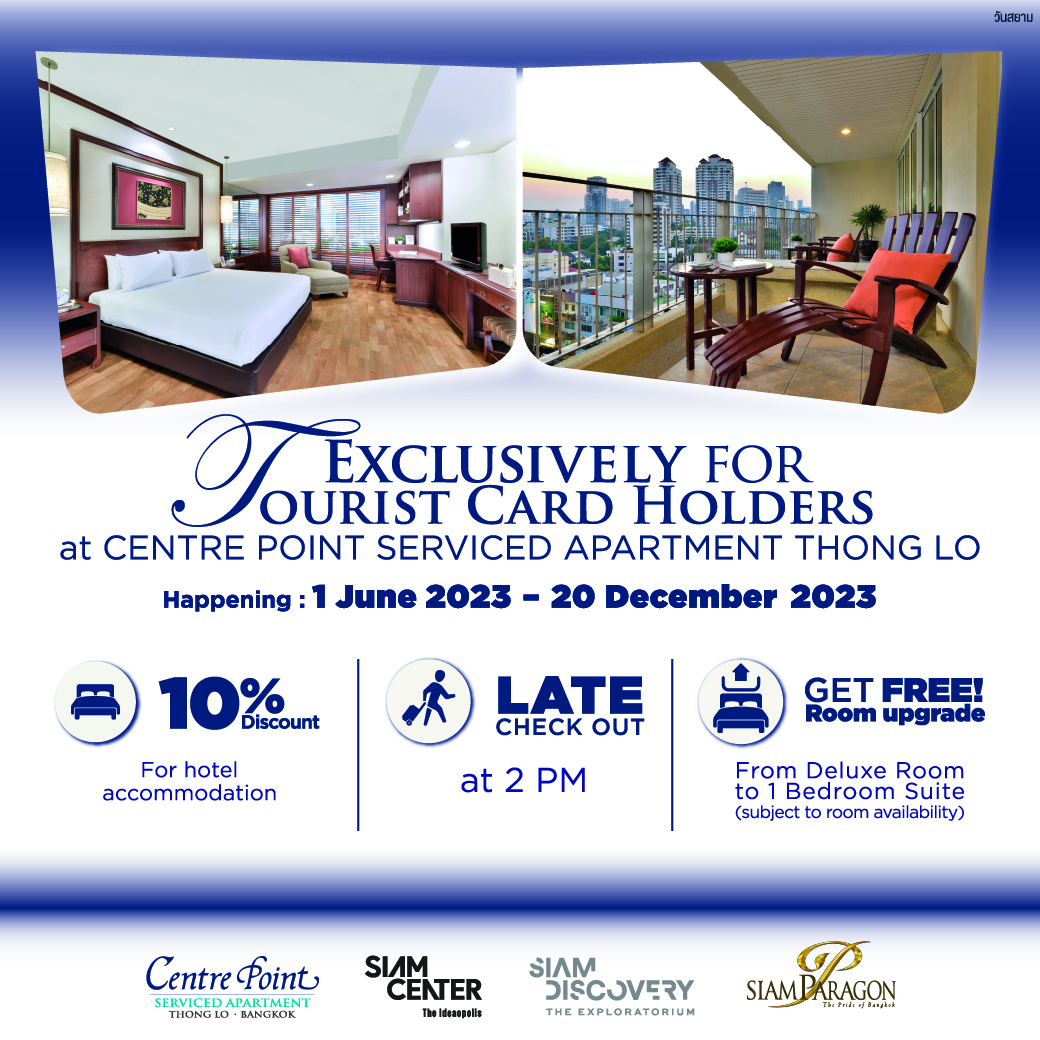 CENTRE POINT HOTEL THONG LO
10% Discount for hotel accommodation. https://www.centrepoint.com/thong-lo
Late check-out at 2 pm.
Get Free! Room upgrade from deluxe room to 1 bedroom suite (subject to room availability)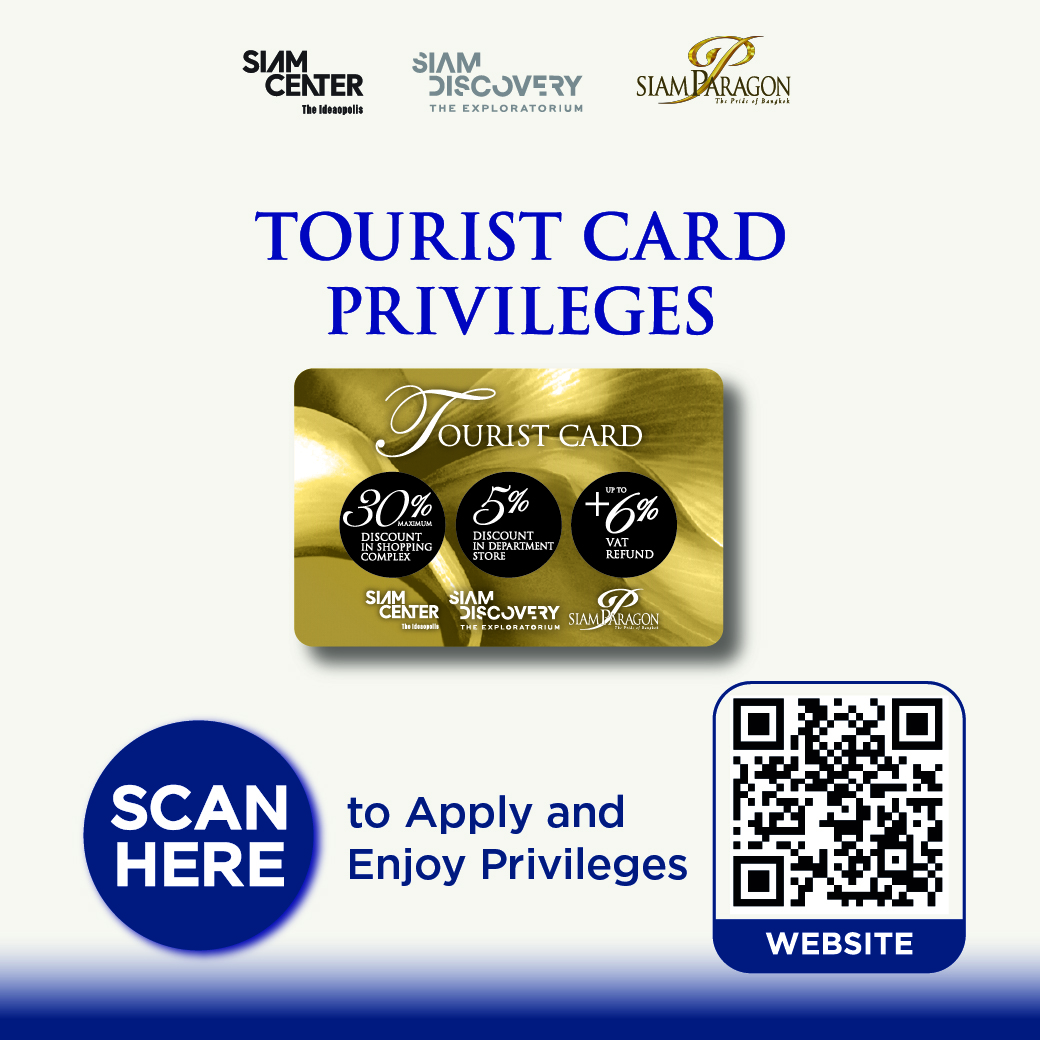 Terms & Conditions:
Welcome Back Coupons can be used at the participating brands only.
Welcome Back Coupon is exclusive to international customers only. Please show your coupon with your passport to the participating brands before use
Welcome Back Coupon is non-refundable and cannot be exchanged for cash.
Welcome back Coupon is limited to 500 pcs, first come first serve
Shop reserves the right to change the terms and conditions of the coupon without prior notice.
Cannot be used in conjunction with other promotions or discount coupons or shop membership cards.
Limit 1 coupon/person/transaction or bill.
Welcome Back Coupon is valid during 1 June 2023 – 31 December 2023.
PAWIS HAND CREAM is limited to 1 pc/person, total 500 pcs/campaign.
Please contact Customer Service staff for hotel delivery service assistance at Customer Service, 4th floor, Siam Paragon
The hotel delivery service distance is within 10 kilometers.
The operating time of the hotel delivery service is 10.30, 14.30, and 18.30 hrs.
Please check the service counter at each hotel partners promotion, exclusively for ONESIAM Tourist Card holder
Other Terms & Conditions applied and specified on coupons.
The company reserves the right to change or adjust the promotion without prior notice.