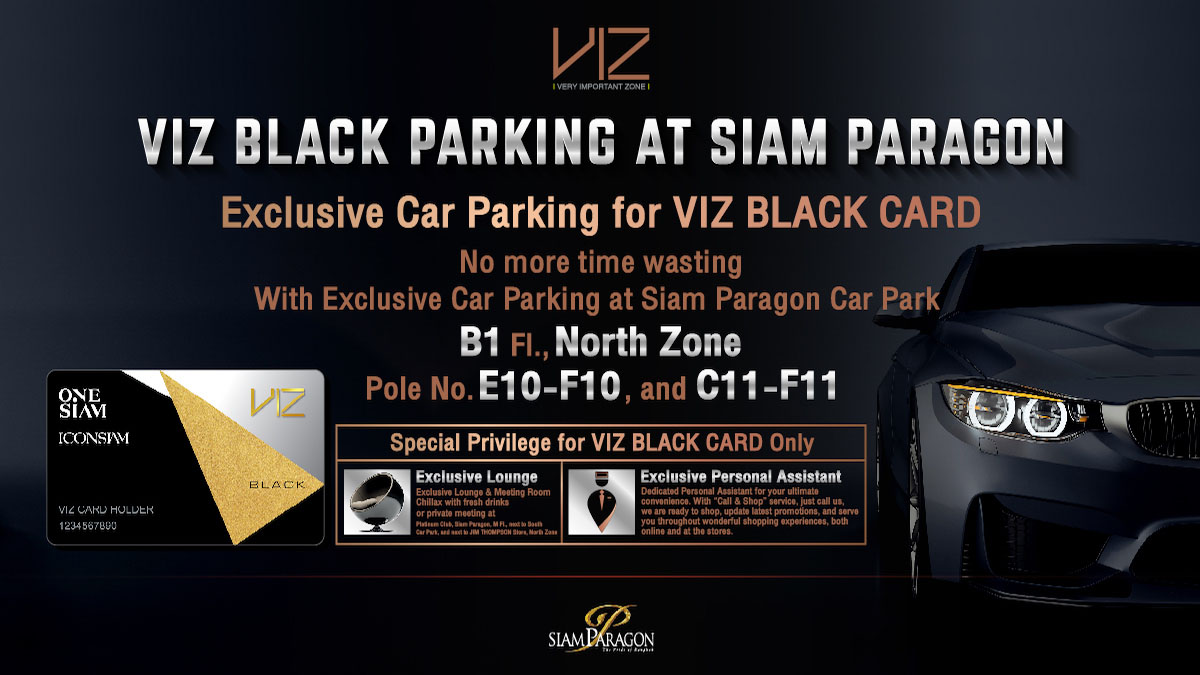 VIZ BLACK PARKING AT SIAM PARAGON
Exclusive Car Parking for VIZ BLACK CARD
No more time wasting with Exclusive Car Parking at Siam Paragon Car Park. ( At B1 Fl., North Zone.,Pole No. E10-F10, and C11-F11)
Enjoy Special Privilege for VIZ BLACK CARD only.
• Exclusive Lounge, Chillax with fresh drinks or private meeting at Exclusive Lounge & Meeting Room
Platinum Club, Siam Paragon, M Fl., next to South Car Park, and next to JIM THOMPSON Store, North Zone.
• Exclusive Personal Assistant
Dedicated Personal Assistant for your ultimate convenience. With "Call & Shop" service, just call us, we are ready to shop, update latest promotions, and serve you throughout wonderful shopping experiences, both online and at the stores.
For more information, please ask:
– Siam Paragon, M Floor, VIZ Counter (Star Dome Zone)
– Siam Center, G Floor, VIZ Counter
– Siam Discovery, G Floor, VIZ Counter