Latest Thai brands' Fall/Winter2022 Collections unveiling at "Siam Paragon Bangkok International Fashion Week 2022" (BIFW2022). The world-class runway at Siam Paragon is back to remark 'World Class Fashion Destination' with Fashioniverse experience. Let's shop the hot items right from the runway via "ONESIAM SuperApp" in just a couple of clicks.
Exclusively for international guests and VIZ customers only at Bangkok International Fashion Week 2022!
Get Free 500 thb Siam Gift Card*, when spending at 10,000 thb from participating fashion brands ,Special for VIZ member spend only 7,500 thb.
Happening: 20 September 2022 -30 September 2022
*For next purchase 1,000 THB, limit 50 privileges/campaignRedeem at : Siam Paragon, G Floor, Tourist counter or Siam Discovery, G Floor, VIZ CounterRead more T&C at: http://bit.ly/2qX8D5O.
>BIFW2022 Discover More: https://onesiamlink.page.link/BIFW-2022
> Let's shop Thai top brands on ONESIAM SuperApp: https://onesiamlink.page.link/BIFW-2022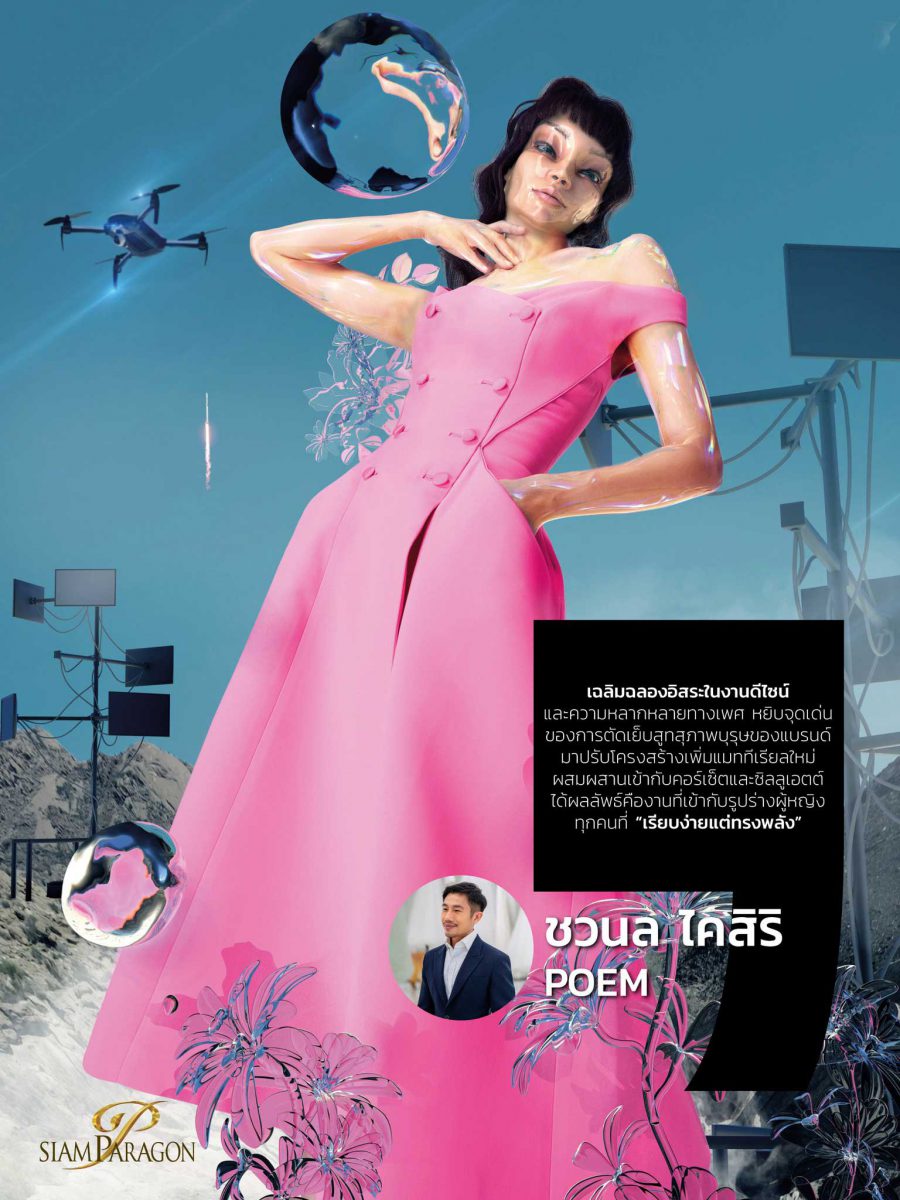 Brand: POEM
Collection: Magical Duality
This collection conveys the Simple but Powerful perspective, with the sexy feminine design inspired by Handcraft Tailoring of POEM MENSWEAR. The masculine silhouette is revolutionized by adjusting new materials with corsets and feminine silhouettes, then transformed into "Made to Measure" lookbook of chic, smart, yet charismatic senses that fit all women. The pattern is always a key characteristic of POEM. The house delivers elegant vibes that are created by premium craftsmanship, for every woman to wear on any occasion.