Exclusive for VIZ Cardholders!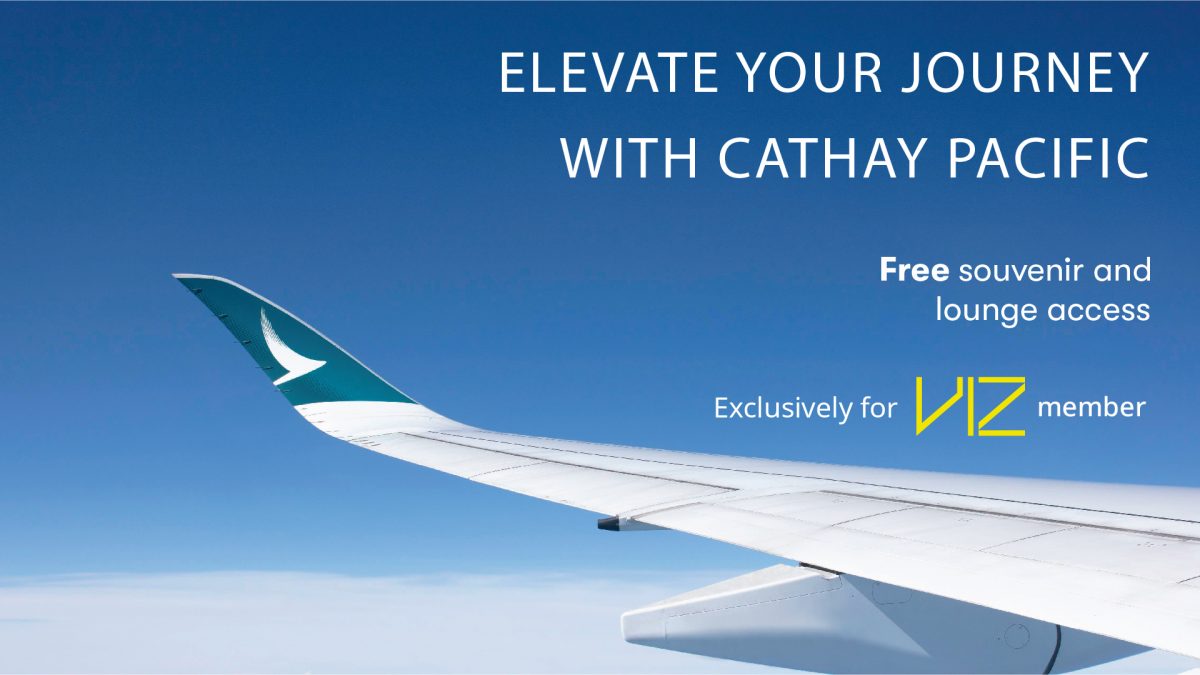 Cathay Pacific and VIZ are ready to take off now! Just for leisure, business trips, or unique romance travel, we are always prepared to fulfill people, places, and great experiences for you.
Exclusively for VIZ members
Get a souvenir and more privileges when traveling to North America, Europe, or Australia with Cathay Pacific.
When purchasing a Cathay Pacific Premium Economy ticket, then relax and recharge before your flight at our signature lounge at the Bangkok airport. (Reopening from October 2022*)
*Details may alter. Until further notice.
How to get the privilege:
Submit Booking Number e-ticket and VIZ Card via Cathay Pacific Thailand LINE Official, ID: @cathayth
Reservation Period: 15 July 2022 – 30 September 2022
Travel Period: 15 July 2022– 31 December 2022
For flight information: https://bit.ly/3IcvGgk
For more information or reservation, please call 02-028-0957, Mon. – Fri. (Closed on Public Holidays), 08:00 am – 05:30 pm, email: bkkrestkt@cathaypacific.com, or LINE Official @cathayth